 First off, we're talking fashion and style here so take your hands away from your ears and eyes, there will be no spoilers 'round here. No sir, not on our watch.
No, today we're looking at the Downton dames in their natural habitat. Remember that disconcerting feeling you got on that school tour where you saw your teacher in her jeans and runners with her hair in an oh-so-casual ponytail for the first time? We had that same reaction the first time we saw the women of Downton Abbey out of their period costumes and in their civvies.
Since the show has become one of the most popular on the whole damn planet we've become used to seeing Michelle Dockery, Laura Carmichael, Joanne Froggatt et al strutting their stuff on the red carpet, on the hallowed Front Row and at various fabulous photo calls. And to be honest, we're pretty impressed.
Poor Lady Edith may be unlucky in love and life and wardrobe (she always seems to get the short end of the sartorial stick) but in real life, Laura Carmichael is one edgy chick. Her SAG Awards gown by Vionnet was perfection.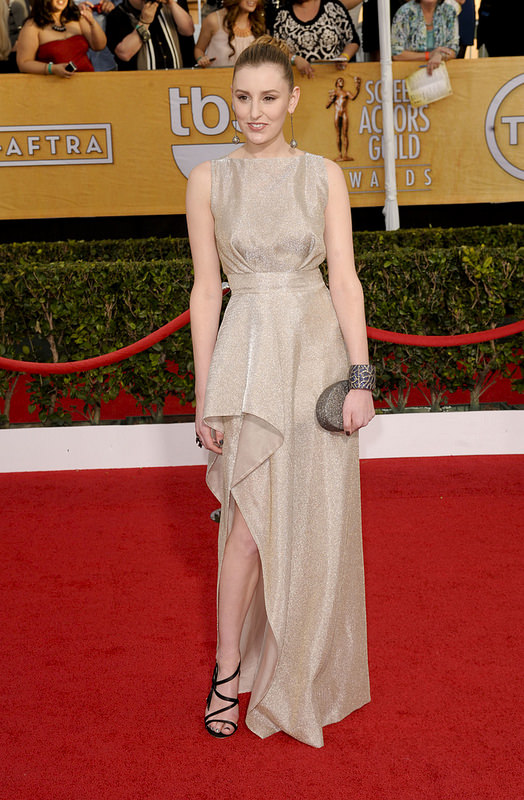 The darling of the show, Michelle Dockery aka Lady Mary has adopted a classic-with-a-twist style that works really well for her - check out that Zac Posen dress she donned for at the Audi Party during Emmy's week with the really interesting neckline.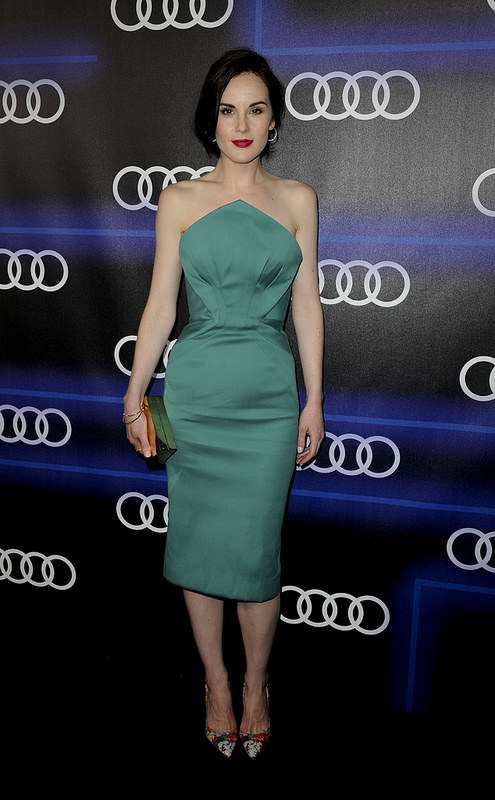 Up-and-comer Lily James is still finding her fashion chops but it's sure to come to her within the next, oh, few weeks or so with a little help from her Marchesa S/S14 FROW neighbour, Anna Wintour.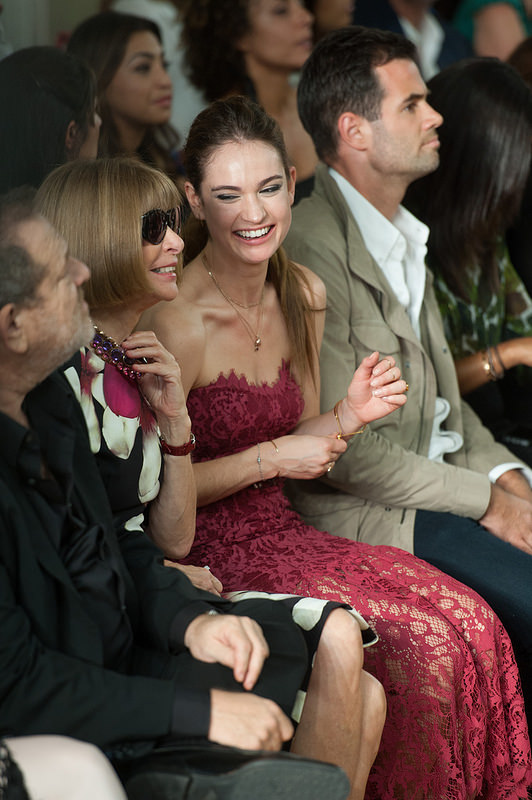 And although the downstairs dwellers hardly rival the privileged Crawleys in terms of style, Joanne Froggatt and Sophie McShera scrub up extremely well when dressing in the modern age.
All that said, we haven't a clue what the hell was going on in the first episode of series five that debuted last night so mesmerised we were by the drop-waists, finger waves, elegant strings of pearls and subtle shimmer.
Now, hands up who's going to be a zombie Lady Mary for Hallowe'en?! And did anyone tune in last night?
Advertised