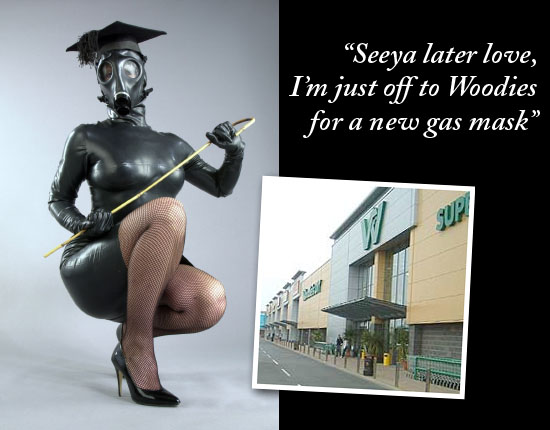 What shoes would you usually wear for a meander round your local DIY emporium, eh? Do you favour steel-capped boots for Woodies? Runners for B&Q? Flip flops for Homebase? Flat pumps for Homestore and More?
If you'd opt for any of these items of footwear, well, hang your head and your comfy shoes in shame. You clearly have no clue about how to dress yourself for such an epic occasion. Caroline from The Apprentice, though, has no such problems. During last night's show, the solicitor and would-be Billerina brought serious strappy sandal glamour (ehem) to Woodies in Tallaght ... for a task that involved a day of standing.
Sensible girl.
Advertised
Paired with super skinny jeans, her vertiginous dominatrix stiletto heels might have helped reel in a few durty aul' lads - apparently, she received "lots of compliments from shoppers," nudge nudge, wink wink - but they couldn't do anything to translate that interest into even a single sale.
As the end of the task drew near, Caroline did complain that her feet were killing her, but I'd hate to think that she might sacrifice going-out style for daytime-appropriate comfort during future trips to hardware stores. I'd suggest that she stock up on Scholl Party Feet or padded foam petals to deal with pain in the balls of her feet, but ensure that she gets the adhesive ones that'll stick to the sandal, rather than go walkabout out through the open toes. Compeed blister plasters come in a variety of sizes; she'll probably need a couple of each to take care of toes, heels, and the mystery sore spots that'll develop under all those straps.
Can't wait to see what totally task-appropriate ensemble she puts together next week ...