 Because we're saving our pennies for Christmas, we can only afford the dupes. But this foundation dupe is a very, very good one
It seems like the fuller the coverage the more excitement around the foundation launch in this country. The funny thing is, the majority of people don't need that full a coverage in their foundation. Instead, you should think about the texture and if it is right for your skin. We all have different skin types so we all need different consistencies. Just because a foundation is fab on your pal does not mean it will suit you.
But in saying that, out of all the foundation launches this year, Kate Von D's Lock-it incited excitement for the masses.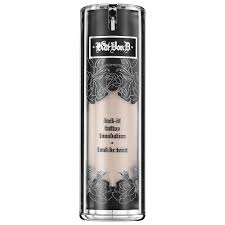 This best selling foundation covers literally everything. The texture is full, full, full and is perfect for anyone with serious discolourment on their skin or acne or rosacea. It's a matte finish so if you have oily skin it's perfect. If you are on the dry side you could try to mix it with a bit of your favourite moisturiser to dilute it down.
Advertised
And if you're on the saving your pennies for Christmas presents side, we've found an alternative that's half the price.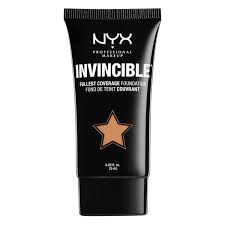 This foundation gives Kat Von D a run for her money. It covers each and every blemish as it's incredibly highly pigmented. The formula provides a full yet natural semi-matte finish. It's great for a normal to oily skin type and not as drying as the Lock-it.
Hurray for dupes!
Advertised
Have you tried either of these foundations? What are your thoughts?