 Now heresh a little shneaky peek of the new esshie collechsion.
Sorry I was totally in a Sean Connery zone there while I was writing this - I've no idea why.  Anyhoo here's a little look at the new ESSIE collection (€9.99 available in July) - and essie breezily encourage us Sail Into Summer Chic with it adorning our paws.
Like most nail polish collections the names of the varnishes are completely nutso.  I always think that in another life I'd love to be the person who makes up those names - the LAUGH they must have.
Here we've got naughty nautical (deep green); the more the merrier (lime green); sunday funday (didn't Benefit call one of their kits by this name? Anyway this is the orange one); full steam ahead (lilac); the girls are out (cerise) and rock the boat (pale blue).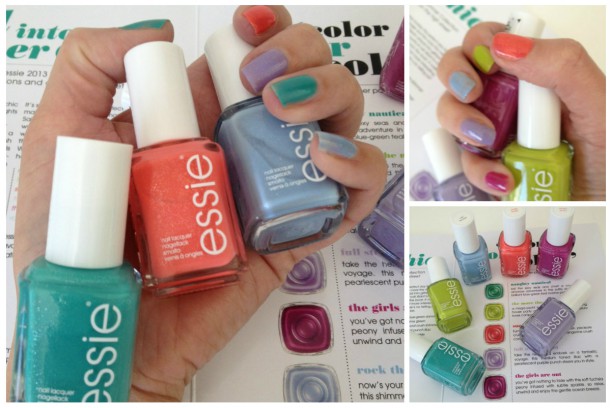 Now the thing with essie is that the polishes can be fierce watery.  The colours are fabulousa and the collections usually LOOK ace - but three coats are required with some of the colours.  And they'll chip like bejaysus if you don't seal them down hard with a good top coat.
Advertised
I loved the deep green/blue (naughty nautical), but found the lime green shade (the more the merrier) a bit Cafe Vilemore.
But each to her own and overall I give this collection a good old shiver me timbers.  (Except for the lime which I would make walk the plank unforch. Splash. Aaaaagh.)
Cast off me hearties, we've a good un here.