 It's been far too long since I've painted my nails with a bright, uplifting polish, and there are two reasons for this. First, I can't seem to find a polish that lasts on my particular nails for more than a few days. Now, that's not necessarily the polish's fault - perhaps I chip away at them unbeknownst to myself whilst anxiously watching House of Cards - but before I know it, I wind up looking like a 12 year old who's been experimenting in her mother's beauty drawer. Not ideal.
The second reason that my nails are currently bare is because the colours in my own, paltry collection are a little too immature for my liking these days. My nail polish drawer is sparse, unlike so many of you that have literally hundreds on rotation (I needed a sit down after reading that).
So in my attempt to move away from the cheapest of bubblegum pink that dominated my teen years, today I'm giving Essie's brand new summer collection a whirl.
Every colour is actually gorgeous, each in their own right. And they're perfect for all of summer 2014's festival and tribal trends. I'm not a fan of shimmery, glittery polishes at all, so to find a collection full of pure block colours is a bonus.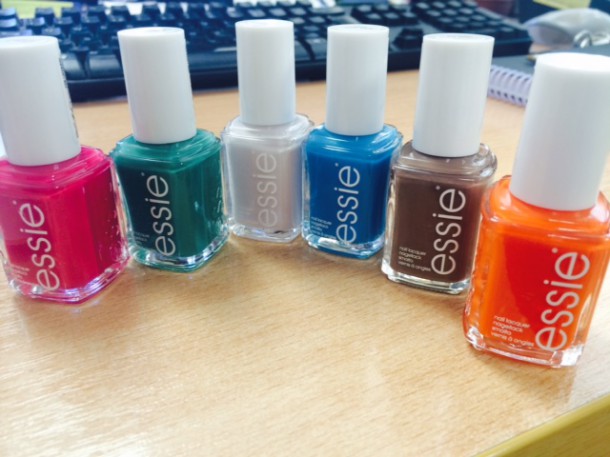 There are six colours to choose from. For those among us who crave bright, bold colour, they've got:
'Haute in the Heat' (a strong fuchsia shade that's a little more grown up than most shades of pink out there)
Roarrrrange (the boldest of oranges which will marry wonderfully with any of your tribal gear)
Strut Your Stuff (a gorgeous cobalt aqua that will suit anyone with slightly more sallow skin)
Ruffles and Features (one of the nicer shades of green on the nail polish market this summer, described by Essie as 'powerful peacock teal').
Advertised
But if it's a more mature, muted tone you're after:
Urban Jungle (an alabaster orchid shade that will go with almost anything)
Fierce no Fear (a warm taupe, described by Essie as 'cocoa mahogany') that'll catch your eye.
Urban Jungle in particular has the look of a fancy Chanel about it, however this one will cost you half of the price. So already a winner on in terms of price and how they look in the bottle.
Now for the application. And thankfully you don't have to be a nail expert to get it right with this Essie collection.
The colour glides on pretty effortlessly and it dries far quicker than most other polishes I've encountered. Almost in seconds. No smudgy fingers and stained laptop keyboards for me, thank you very much. Today I've tried out both the Fierce no Fear for some grown up chic along with the bold orange. As I've been building up a gradual layer of false tan over the last few days, the latter of the two shades works wonderfully to add even more warmth to my skin, and it looks great with gold accessories.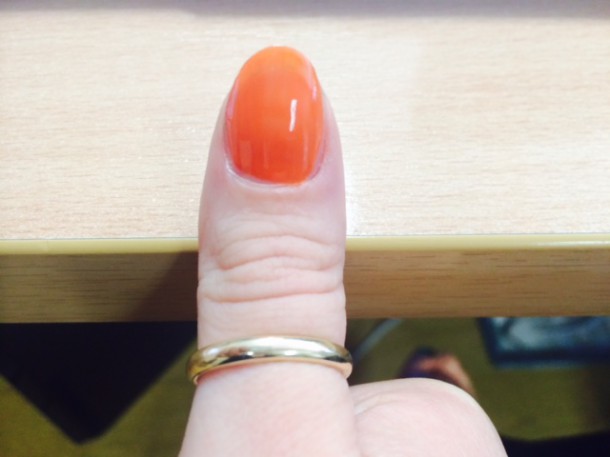 What really sets these affordable polishes head and shoulders above the rest is that the colour is as intense out of the bottle as it is in - something that lets us down far too often with certain brands. You'd probably get away with just the one layer but for maximum strength, the two is always worth it.
Advertised
And €9.99 a pop for striking block colours, Essie's summer palette gets the Beaut.ie stamp of approval.
What colours are you trying out this summer? Any other brands in around the same price range that you've grown to like?