 We're not sure what to make of this 'summery' winter nail collection
I love Essie. I find the polishes to be of professional quality, have amazing lasting power, and a colour range which caters to literally every interest. What more could you ask for? Essie is generally also always at the forefront of trends when it comes to nail colours and nail art, but this collection has me somewhat befuddled, I must say.
I'm a devoted Essie advocated - but mostly of nude shades because I'm a bit dull, really. However, when I think Christmas or deep winter nail colours, I think reds - of course - but also deep wintry greens, midnight blues, and festive golds.
This collection flies in the face of tradition with a decidedly novel take on winter colour. It's warm, tonal, and makes me think more of spring than Christmas. Take a look and share your thoughts in the comments!
Advertised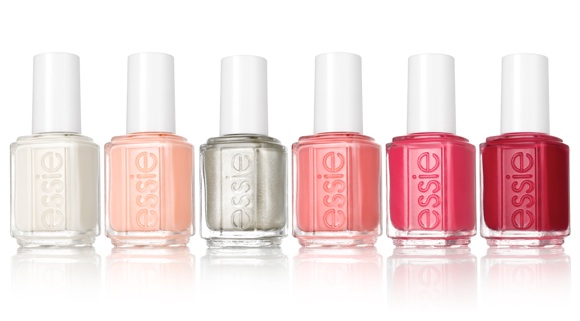 Here they are from left to right in the above photo:
Tuck it in My Tux - is a sheer white that comes off on skin looking  bit like you got into the PVA glue aged seven and gave yourself an aul manicure. I'm certain this would look pretty on yellow and deep skin tones, but if your hands tend to go red in the winter cold, as mine do, 'tisn't a very pretty sight.
Back in the Limo  - is a warm peachy tone that has me thinking of the beach rather than a roaring fire. Still, it's a very pretty nude and would work with anything!
 Jiggle Hi, Jiggle Low - is a glorious silver foil glitter which is far too much and therefore just enough! Great for Christmas parties, it's a cool toned alternative to gold and looks spiffing on paler skins.
Bump up the Pumps- is another colour that you'd generally find in a spring collection. A warm, deep coral, it seems oddly out of place in winter, but if coral is your cup of tea, this will definitely be your colour!
 Double Breasted Jacket - is a hot pepper red that will look sensational with a tomato red dress.
Jump in my Jumpsuit - is a classic festive blue-toned red. Think Marilyn Monroe, and say no more!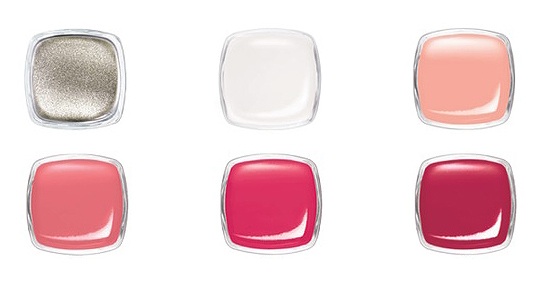 Advertised
These will be available from January 2015 at €9.99. Are you feeling them? Or not really? Share your thoughts on appropriate winter colours in the comments!