 Tanning doesn't come easily for a lot of people. If you're not the best at faking it, this five-fingered tanning glove may be here to help.
I heard about the gLove, the 'world's first five-fingered tanning glove' a few months ago. I was impressed before I even tried it because the inventor is an Irish woman, Janice O'Sullivan. The self-confessed 'tanning enthusiast' was unhappy with the quality of tanning mitts and just didn't think they were doing the job she expected them too. By rights, a tanning mitt should feel comfortable and secure, it shouldn't soak up all the product, and it should make the tan easier to apply. Oh, and it should at least give an even, streak-free finish. Is that too much to ask?
Well, yes. Tanning mitts were the best thing to happen to fans of fake tan. Remember tanning with plastic gloves someone pilfered for you from the deli they worked at? Remember doing it with your hands? The original tanning mitt was light and foamy, and I still have a million of them at home. But we've probably all graduated to the thicker, velvet-textured mitt that, in fairness, does a good job of a 'natural' finish. But, the five-fingered tanning glove, or The gLOVE, goes one step further. In a move I can't believe no one thought of before, Janice has designed a mitt with room for every finger. I used it all summer to apply my tan, and I won't be looking back.
The gLOVE follows the rules of a 'normal' velvet tanning mitt in that it doesn't absorb too much product and it glides the tan on for a more natural, even finish. The difference really is with the fingers. You can actually grip the area you are tanning, something I never realised was essential before, and you can get in between fingers and toes with ease. It's also easier to do pesky areas like the knee, under the arms and the neck. It's easier in general. I usually have to do two coats of tan, the second to fix the streaks and patches; since I started using the gLOVE, I haven't had to.
Advertised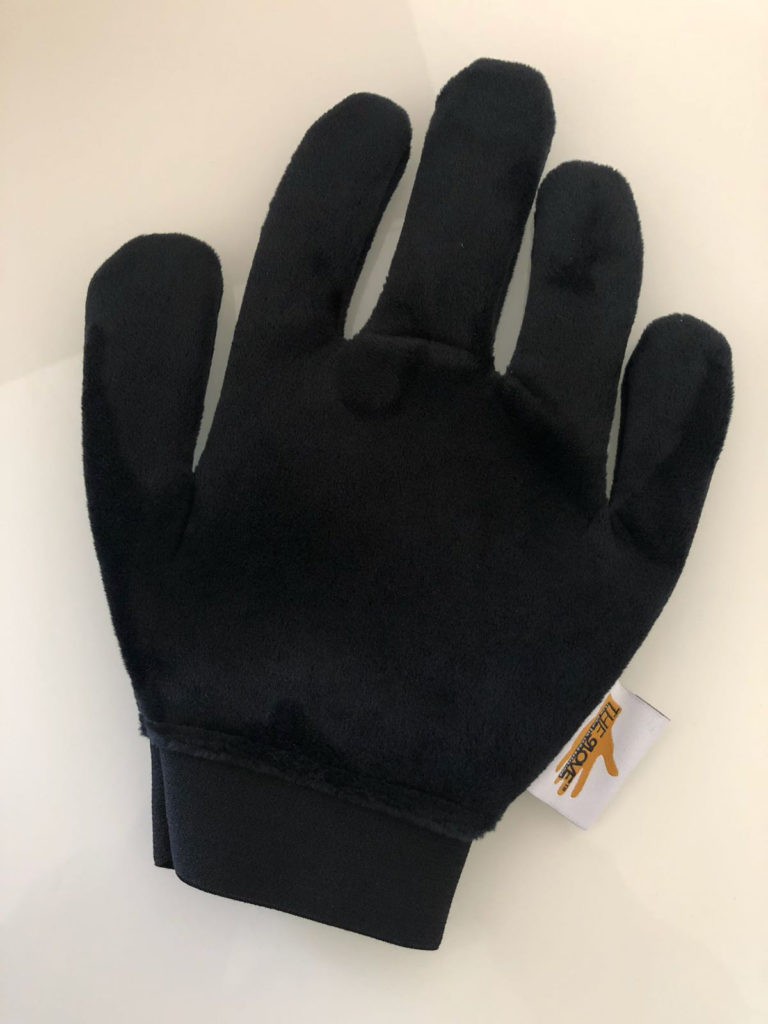 Janice says she invented the gLOVE, "because I was left with nasty streaks on my hands and around my feet from using a mitt. It looked really obvious and made me think about ways to keep streaks away. When you think about it, how useful are mittens when we're out in the cold of winter? Gloves are always the better bet because you can use all your digits, it's the same with tanning!" Damn straight.
Summer's over, but tanning season lasts all year round. So, the gLOVE is available for €9.95 in pharmacies or online from www.theglove.ie.
Have you tried this Irish invention? How do you tan? Would you give this a go?