 The Flormar Perfect Coverage Foundation is ultra full coverage and super affordable, too
I have yet to meet an Irish woman who doesn't love a full coverage foundation. While many of us have gone sheer for summer, and people these days love the no-makeup makeup look, but full-coverage is still so very popular. Our Ed Miriam wears Estee Lauder Double Wear every single day. Even on hot summer days (except, she wants you to know, on holidays when it's 30 degrees or more).
Speaking of Double Wear, every full-coverage foundation is inevitably compared to it, budget foundations especially, because we're always hoping for a dupe. The Flormar Perfect Coverage Foundation comes close.
The foundation really is long-wearing. It lasts for hours, even on an oily skin like mine. (Although for extra oily places like the nostrils and around the nose, you might need a little touch-up throughout the day, and you will need to set it.)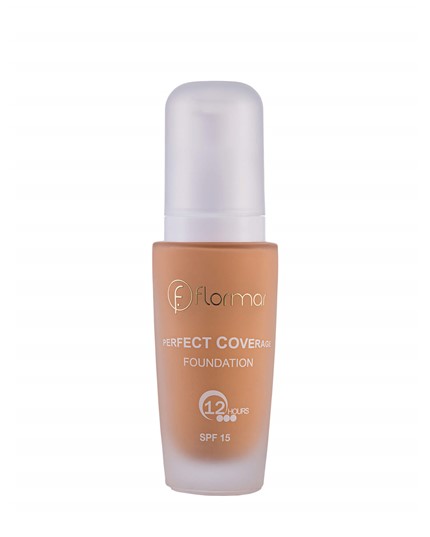 Flormar Perfect Coverage Foundation €11.95
Advertised
The formula is really creamy and rich which happily evens out the skin leaving a perfectly even surface for contouring.  The finish is more of a semi matte, so it's not really drying on the skin like some matte full coverage foundations. This, I like, especially when you have moved passed your twenties. The last thing you want is foundation sticking in lines and ageing you. It means it will work on drier skin types, too.
It's going-out makeup that will look great in photos. It will create a brilliant base for dramatic eye makeup and contouring. You might not even need a filter! But it's probably not for anyone who wants a blank canvas. Check out how full coverage it really is.
It's so cheap, too! Only €11.95 and available in selected pharmacies nationwide.