 Full brows are extremely fashionable at the moment and the trend isn't going anywhere any time soon. With a brow gel, even a novice can perfect their brows
There are so many brow options that it can be really quite confusing to choose the one for you. Unfortunately, there is no one answer. It's like everything in makeup, you need to figure out what technique suits you best and which one you are most comfortable using.
There are brow pencils, brow gel cremes, brow powders, brow pomades and plenty more to choose from. With a pencil, you need to perfect tiny little hair-like strokes with just the right amount of pressure; with a shadow or a gel cream, you need to draw in a base line and a top line and get the shape just right. You also need to make sure to apply the product with just the right opacity the whole way through the brow. With a brow gel, the technique is pretty much fool-proof.
All you need to do with a brow gel is comb your brows in an upward motion. Then, smooth them back down using the wand again. The technique is so simple it's like brushing your brows but the applicator applies colour and depth to your eyebrows at the same time. The gel sets and holds the hairs in place to keep them looking groomed and stop flyaways.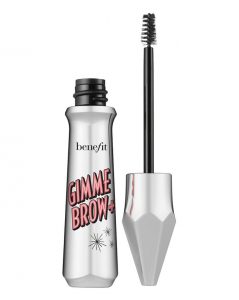 Benefit Gimme Brow + Brow Volumizing Fibre Gel €26.50
Advertised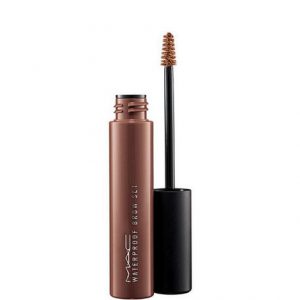 MAC Pro Longwear Waterproof Brow Set €18.50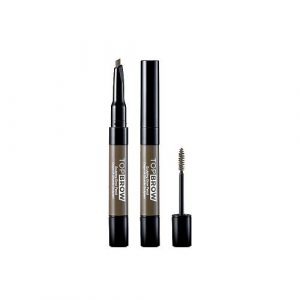 KISS Topbrow Sculpting Brow Pencil €15