 We've found the perfect eyeliner for makeup junkies. And not only is it brilliant, it's totally Instagram-able too.
Eyeliner is one of those products that can be totally transformative when it comes to finishing your makeup look. And because it's so versatile, you can do almost anything with it. From delicate lines to dramatic sweeping flicks to thick 60s styles to punk rock messiness.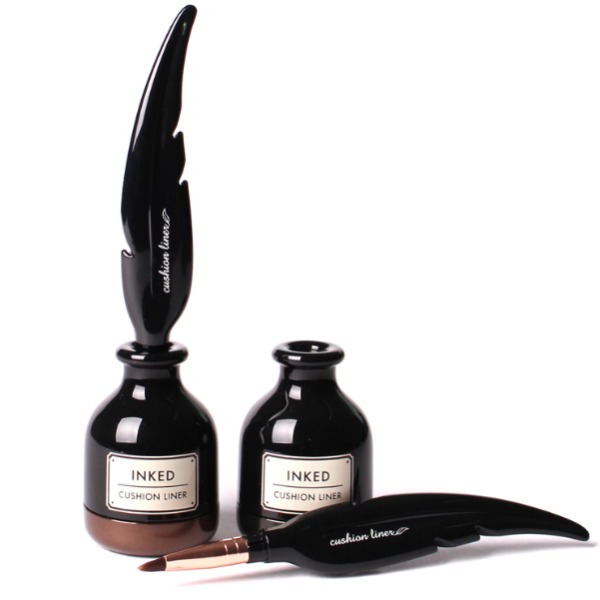 We've tried a lot of liquid eyeliners over the years and while some fell at the first hurdle, others impressed from start to finish. So naturally, we hung on to them and thought - that's it, we've found our favourites. But then, along came a new one and we're smitten all over again.
The Inked Cushion Gel Liner from South Korean brand Tony Moly (€18*) has to be one of the most striking out there. It has instant "want-it-now" appeal, doesn't it? Even if you don't wear eyeliner you'd consider buying it. But thankfully this is not a case of style over substance. The quill style handle of the applicator fits neatly into your hand and the nib is easy to work with. And considering we usually find the applicators that come with liners a bit rubbish, that's a major plus point.
Advertised
The formula has a fluid texture (despite having the word "gel" in the name) and initial application can be a bit sheer. But you can build up the colour for more intensity quickly and easily. For some, the lack of immediate opacity could be a deal breaker, but others will find it good as you can build shape and colour depth at your own pace (especially useful when creating winged liner).
To be fair though, the first thing you'd do is Instagram this bad boy, right?
The Inked Cushion Gel Eyeliner in Black by Tony Moly (€18) is available now online via Irish website RavenApp.