 We look for three things in a pink lipstick; texture, colour and longevity. This one ticks all three boxes and we love it.
NOTE cosmetics lipsticks are notably good (did ya get that). They have really hydrating and creamy ones if you suffer with dry lips or long wearing and more matte ones if you like something that is going to stay on. I like a lipstick that is going to stay in place for days when I'm working and won't have a chance to top up or for nights out. This one lasts for hours, 6 on me, to be precise without eating.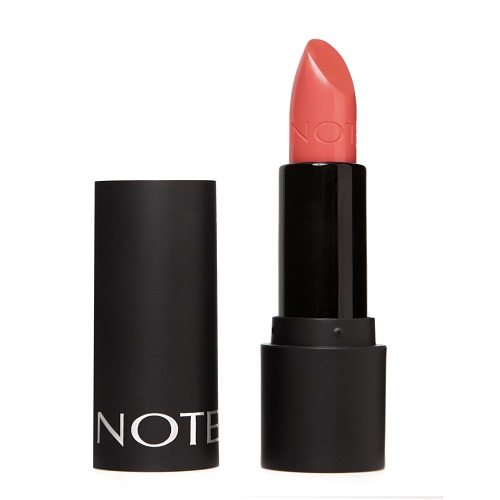 Advertised
This lipstick would give any of the high end lipsticks a run for their money, for a lot less money actually. Its staying power is pretty impressive and it has a lovely smooth texture that doesn't feel dry on your lips. My favourite thing about this lipstick is the colour. It is a lovely shade of peachy pink. It's not a boring nude pink that is like your lip colour but deeper. Don't get me wrong there is a time and a place for a boring nude pink, a lot of places actually. But this one stands out against your skin colour. It makes your lips pop and adds just the right amount of colour without being over powering or gaudy.
We recommend you buy this lipstick and give it a whirl because it will probably cost less than your lunch today. Let us know if you love it as much as we did.