 Nothing beats a red lip when it comes to making yourself feel a little sexier. 
Rich, vibrant and very sexy,  Make Up Forever's Artistic Lip Ink (€37) is a product that I've been dying to rave about for ages. But with a luxe price tag, it didn't seem entirely appropriate for mothballs-in-the-wallet January. However, now that it's February and we've all been paid, it's ok, right?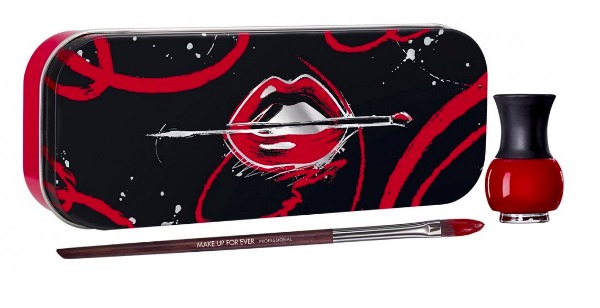 So, let's talk about this Lip Ink then. As you can see, it comes in a little calligraphy style ink pot to match up with the Calligraphy lip brush. The consistency is very, very fluid, so can be applied in a light wash of colour on lips (during the day time) or built up over layers to create a stronger, more vibrant result (perfect for, say, date night?).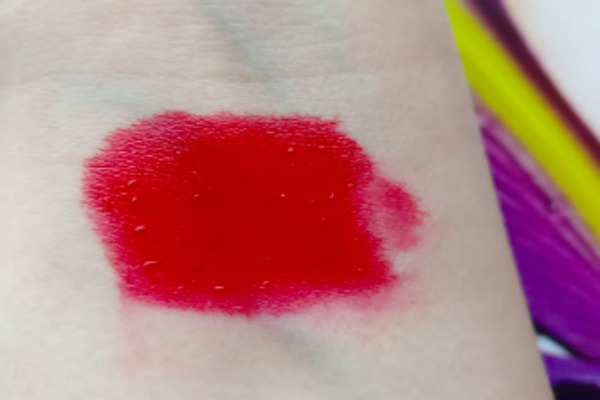 When first applied, there's a slight sheen, but it then dries down becoming more matte, staining the lip. Once set, it's easy to forget you're wearing the Lip Ink as it genuinely feels like there's nothing there. Perhaps, this is the real reason I love it so much. One of my bug bears about wearing a statement lip on a night out is having to babysit it, worrying if it's feathered, faded or moved. Well, not anymore, huzzah!
Advertised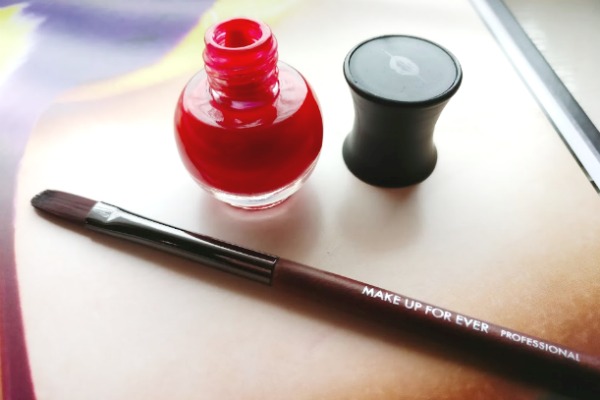 Moving onto the Calligraphy brush, which also comes in the set. This is an exclusive style that is only available with this particular kit and (annoyingly) not in the regular range of brushes (if it was, I'd buy five of them, immediately).
The longer, tapered, synthetic head is like a traditional artist's watercolour brush, so makes application really easy, gliding the product over lips. Given the fluidity of the ink, a regular, shorter brush wouldn't have the same finish so it's good that this one was included in the kit.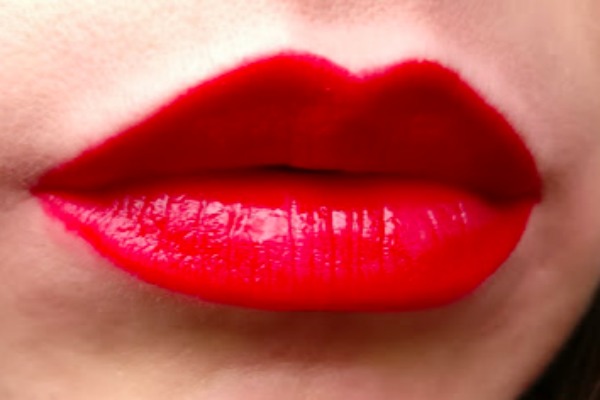 There are so many red lipsticks on the market nowadays that it takes something quite special to pique my interest, and this one has. It's a proper look-at-me shade that demands attention but is also easy to wear - not a combo you often come across.
Advertised
At the moment the Artistic Lip Ink kit is limited edition and comes in only the one shade. As far as I'm aware there are no plans to launch an entire collection of these lip inks in various tones which is a shame, but for now, if you're looking for a great red, especially for Valentines Day, this is one I can highly recommend.