 A foundation fail is never pleasant. But we're especially sad that this celebrated cult classic didn't quite work for us.
It's been a while since we've had a foundation fail, but unfortunately, these things happen. As we all know, certain formulas can't suit everyone. But when it's a cult classic, you'd expect everything to be hunky dory, right?
Illamasqua is one of those brands that has a lot to offer. We've extolled the virtues of many of their products. The OMG beyond powder highlighter, for example, is one of the best we've ever tried. And the Liquid Metals palette is to die for. But you can't hit a home run every time, and so we're sad to report, the cult classic Skin Base foundation (€40.95) has been a bit of a flop for us.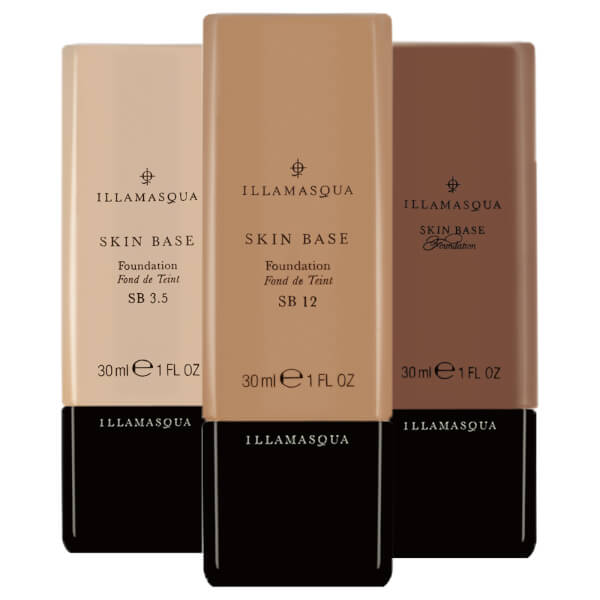 The formula is inspired by Beauty Balm Creams, made popular by the Korean Beauty scene. The idea is that it should melt into skin and be easily buildable for light to full coverage. Sounds fantastic, right? In reality, it didn't live up to the promises. I found it quite difficult to work with (and bare in mind I've been working as a makeup artist for over 15 years).
Initially, I was testing it at work, with a couple of models who are in their late teens. Then, I tried it on myself (needless to say, I'm just a smidge older...).
Advertised
On each of the separate occasions, I came across some issues. The texture has quite a dry, cream consistency that dragged when applied with a flat headed foundation brush, clinging to dehydrated areas. When buffed on using a duo fibre it didn't drag as much, but instead, sat into pores like cement. When applied with fingers, the finish was better and smoother, but it wore off and went patchy after a few hours.
There is some good news though. Eventually, I found a way to make it look as it's supposed to. And that was by using a hydrating primer, first as a base and then also mixed in a little with the formula. When applied, blended and then set with a sponge the finish was natural and looked good. It lasted much better too.
So ultimately it's not a complete foundation fail. But it did take a while to work out how the formula could look good. And really, when you're buying a luxe foundation, you shouldn't have to be introducing other products to make it do what it's supposed to do. So maybe we can called it foundation... meh?
Have you ever had a foundation fail?