 Fair skinned girls who embrace their natural paleness will sympathise with my epic search to find a foundation that's actually a match for my skin.
It's pretty ironic that in Ireland, the paler shades just generally don't sell across many brands and it's a killer that Illamasqua is no longer available to buy in Ireland. Their products are professional quality and they are one of the more creative and consistently reliable brands on the market. Thankfully though all the products are available to buy online. I've used literally hundreds of foundations, and this is one of the very best.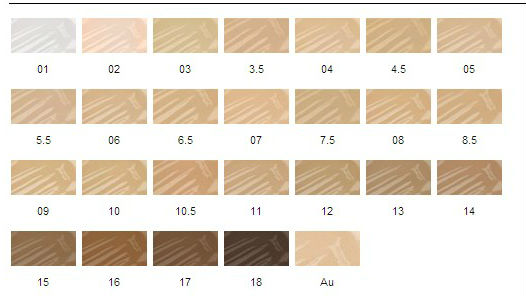 The formulation is incredible. Because Illamasqua products are professional quality, all of the foundations have to be reliable in a HD setting. This means no sitting in pores, no clogging, and no sparkle or uncontrollable shininess. I've given it the ultimate test - examined the results in harsh daylight with a 10X magnified mirror.
 Provided you've taken the time to properly prep your skin, you cannot see this makeup on your face; only a flawless complexion. I've used this foundation on a lot of different people, and find it works for all skin types apart from extremely dry. Nothing sits well on flaky skin though, so if that's your issue you should re-examine your skincare and not ditch your foundation!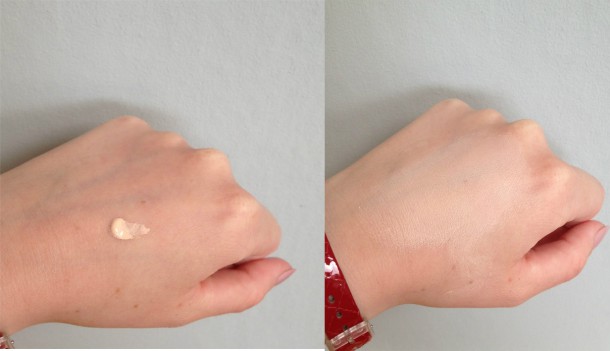 This foundation is good for all skin types as it contains both glycerine for moisturisation and silica for oil-absorption. However I would apply it differently depending on your skin type. If you're oily, use fingers and really press it into your skin. If you're dry, a densely packed, fluffy brush will create an airbrushed finish.
Skin Base is also great to mix with concealer to increase coverage and neutralise the tone (of your concealer), which can often be too yellow for Irish skin.
Advertised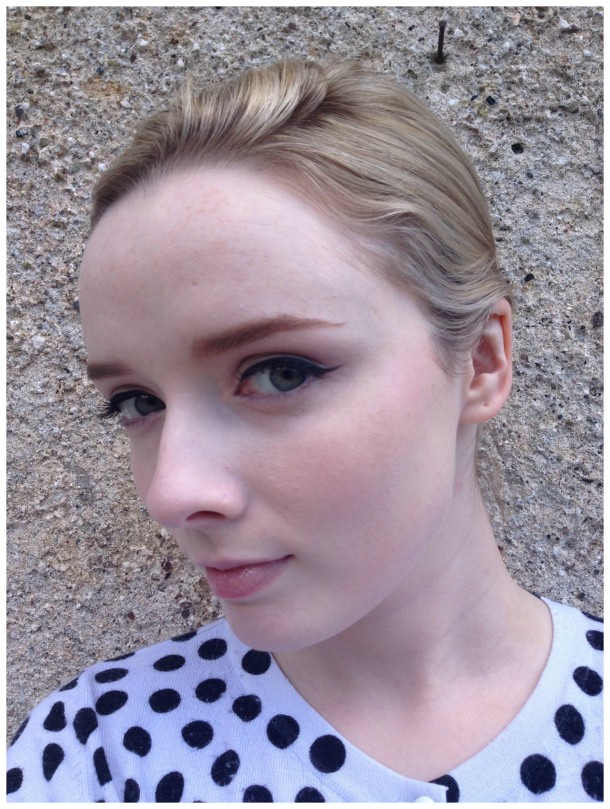 The shade I've featured here is 02, the palest pink-based shade offered. If you're very pale but yellow-based, go for shade 03, which isn't darker, merely yellower. Unsure about your undertones? Some people are neutral, though they're rare, so if you're neutral, I'd recommend mixing shades two and three to create your perfect match. Read Am I pink or yellow to work out which undertone you have.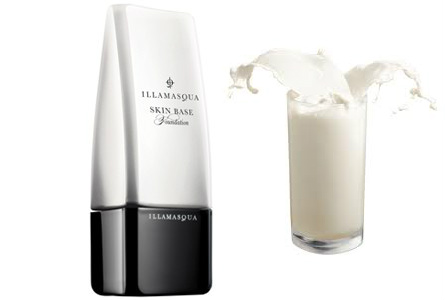 If you love your current foundation, but are lamenting the fact that it is a shade or two too dark, try skin base in shade 01 (white). Add a drop to your foundation and you'll have the colour you want instantly! So if you're looking for a white foundation that will not compromise your current foundation, Skin Base in 01 is for you!
It's worth saying that this foundation is amazing for all skin tones. It comes in twenty-six shades, so there's one for you no matter what colour you are! I'm just highlighting the pale shades to help the pale people out!  Read Six Great Foundations For Fair Skin for more tips
Has finding pale foundation been a problem for you?
Buy Skin Base (£27) directly from Illamasqua here
Advertised
Laura Kennedy