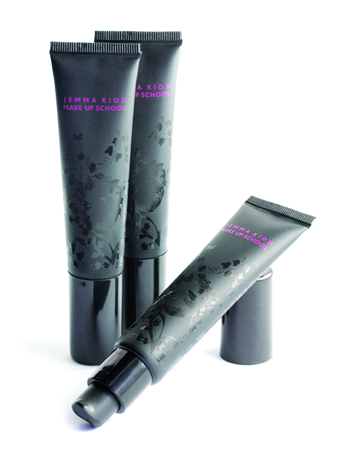 Every now and then I go on a hunt for a new foundation - it keeps me on my toes and in truth, I'm always after the next big thing anyway. That NBT is currently Dior's Diorskin Nude, but my previous one was MAC Studiofix Fluid, proving there's always room for a bit of makeup manoeuvering, should the fancy take you.
One of the products I've been checking out is Jemma Kidd's Mineral Skin Nourishing Tint, €38. It's a brand that's not particularly easy to come by here - you'll find it only at Space NK at Harvey Nichols, and because of that I have a bit of a tendency to forget about it.
Mineral Skin Nourishing Tint, though, scores points with me despite being hard to source. Firstly, the tube is excellent. It's squeezey with a good nozzle, meaning you'll get every drop out. Meant to be more of a tinted moisturiser than a full foundation, it comes in only three shades -  porcelain, cameo and nude.
Advertised
I checked out porcelain which proved to be a good match and even though it's oil-free, because it's got vitamin E, A, chamomile and a multi-mineral complex, it's very hydrating and comfortable to wear. Fairly thick when it goes on initially, it spreads really well with fingers or brush and gives a lovely sheer-yet-somehow-still-managing-to-camouflage-all-the-horrible-bits effect.
This is one for hot days and holliers thanks to the added SPF 20 and the fact that it's water-resistant.
Thumbs up!