 By now, everybody has seen a cut crease. Love it or hate it, the cut crease is going down in makeup history. Here are a few ways to try out the look.
The cut crease hit the Instagram makeup scene with a bang a few years ago. Love it or hate it, this eyeshadow look has now been immortalised with millions of pictures worldwide. Artists recreate the cut crease in every way you can imagine.
It might seem completely alien to you or maybe you totally embrace the trend. Either way, there are lots of different ways to wear the trend and different degrees of intensity with the look. Here are some cut crease looks ranging in dramatic effect from light and natural-ish to all out stage worthy makeup.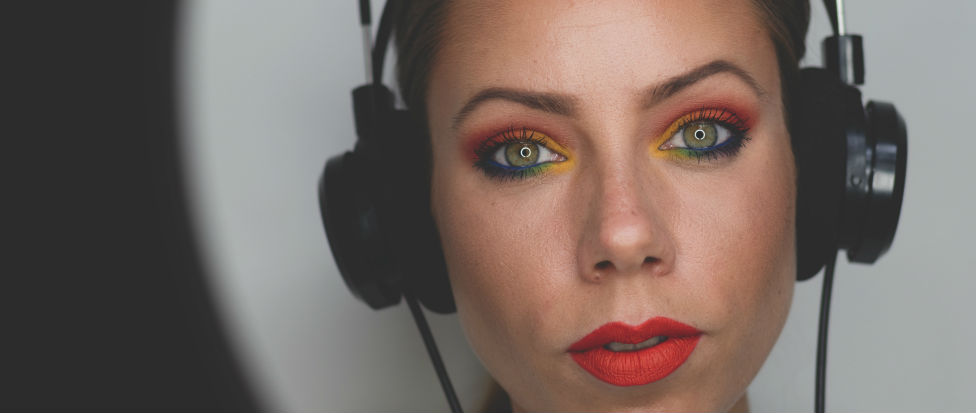 The Subtle Cut Crease
Here's a nice subtle cut crease eye makeup look. All you need is some concealer to create a clean base and mark out where the lid colour should go. This look will be easier for you to recreate if you are light-handed with makeup. You will always need to use some concealer or a cream eyeshadow base to create that pronounced crease line. However, for this look, it's not too dramatic so it's a nice way to introduce yourself to the look.
Here's another subtle cut crease look. Using soft colours like these warm browns will create a really wearable makeup. Here An has used a matte creamy base colour for the lid. A matte colour will give a softer finish than a shimmer or a glittery lid colour. You can see here it gives the look a gorgeous soft finish.
The less subtle cut crease
Advertised
Here you can see the same colours used but with a shimmer across the lid. It takes your cut crease to the next level. The degree of separation between the crease colour and the lid colour is more intense. The contrast is much more apparent when you use different eyeshadow textures so it makes the look more dramatic. It's still wearable because the colours are neutral but dramatic nonetheless.
The all-out cut crease
This one is an extremely dramatic version of a cut crease eye makeup. Producing an eye makeup like this is an art in itself. It needs a heavy hand and a lot of product. And you need to be brave to attempt it. However, done right, it can look incredible and certainly very impressive.
The most dramatic cut crease
You'll get the most dramatic effect when you use different colours and different textures in your eye makeup. In this look, the artist has used a matte crease colour and a contrasting colour with a shimmer texture on the lid for dramatic effect. This one is not for the faint-hearted and maybe not for wearing to a christening but we think there's a time and a place for every makeup look.
Advertised
Which look, if any would you be most likely to wear?