 Cara Delevigne has had quite a year. While she may have 'given up' modelling to act, she's still gracing front covers galore this autumn.
One of my favourites looks has to be the September issue of Elle where Cara Delevigne is wearing a beautiful cranberry toned makeup. When it comes to lips, reds are always popular for winter. But on eyes? That can be a little tricker to get right.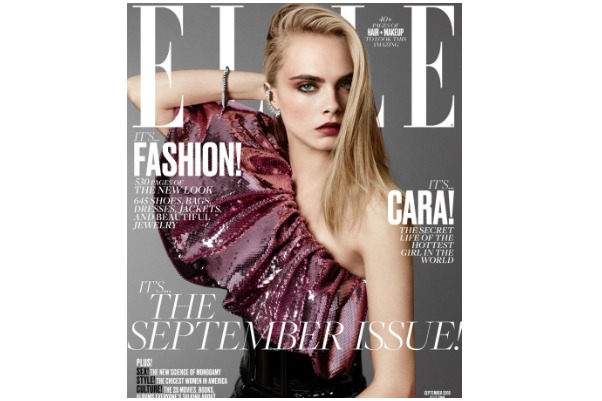 Most people run for the hills if you suggest putting a red tone on eyes. I am here to show how it can look rich and elegant rather than something out of The Walking Dead. The important thing with this type of look is balance.
If you're not sure about a full-on lipstick, then opt for a gloss or tinted balm. Similarly, if you don't want too much on eyes, try using a brown mascara rather than black.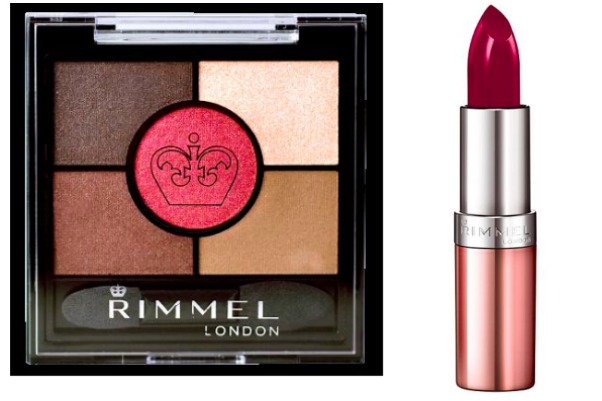 Advertised
The key features to this look are eyes and lips. The products:
Rimmel London HD 5 Pan Eyeshadow Palette in Brixton Brown (€8.99)
Kate Moss 15th Anniversary Lipstick in Muse Red (€10.99)
I started by using the cranberry shade as a base, buffing it up and out from the base of lashes towards the socket line. To give definition and create a barrier between the red/cranberry and natural eye colour, I blended the bronze under the lowers lashes and darkest shade into the top lash line. Lastly, a black kohl liner and plenty of mascara.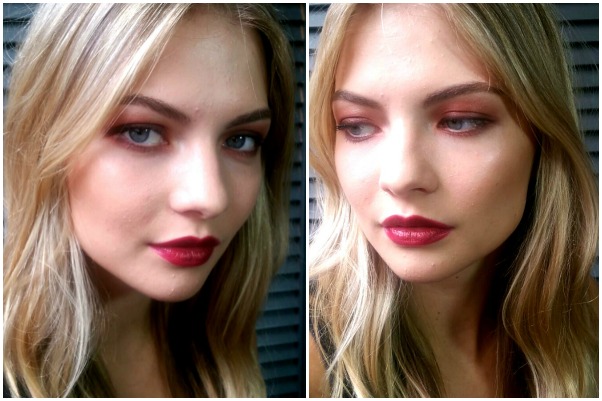 Pic via twitter @Sarahlanagan
Having the mascara and liner separate the natural eye colour, and the red tone helps to avoid that sickly look that is so often associated with red or pink on eyes. If you're halfway through and are worried it's not looking right, don't panic. It'll all come together eventually.
Advertised
For lips, I used the beautiful Muse Red from Kate Moss's 15th Anniversary collection. The cooler tone of it works really well with the cranberry and brown on eyes helping to bring the whole look together in a way that a ruby or pillar box red wouldn't be able to do.
So there you have it. Do you like the Cara Delevigne cranberry look too? Or would you stick to browns, greys and brown on eyes?