 We can't help it but love her; Cara Delevigne is just the coolest. She's one of those models whose face is the perfect canvas for completely different looks and she's talented in other ways too. She's a singer, actress and joker and her eyebrows changed the face of, eh, the face forever. 
Cara for president!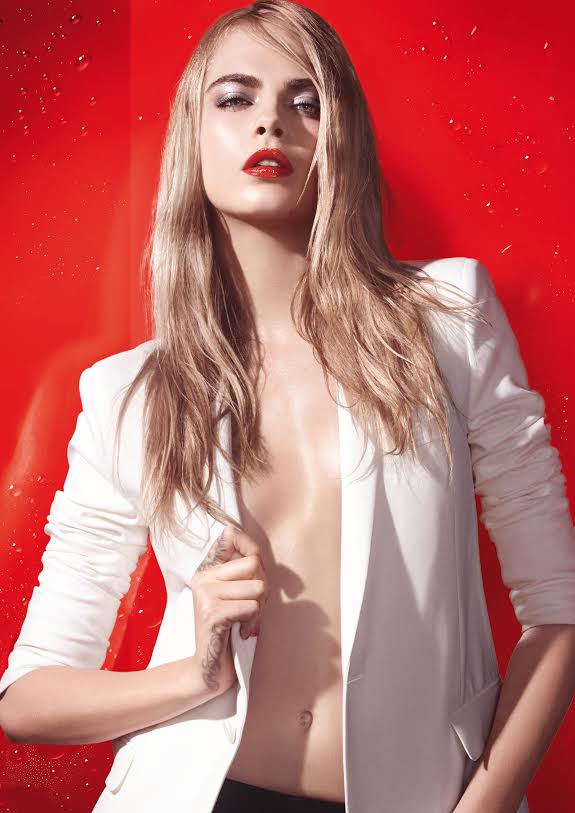 Cara is also the face of YSL's new lip colour, the Rouge Pur Couture Vernis à Lèvres Pop Water, and we have an exclusive video of the lovely lady modelling the brand new, super sounding product. See the first look here!
Advertised
Ohh, we like the look of them a lot. 
We have got our hands on some of the glossy stains and we can't wait to give them a try and see if they look as good as us as they do on Ms D. We'll be testing them very soon so watch this space!
What do you think of this glimpse of the new Vernis à Lèvres Pop Waters? Do you like sound and look of a luxurious glossy stain?