 Everyone has gone crazy for glitter this year. From shimmering touches on eyes and brows to all out glitter mania for festival season. The fields of Stradbally are probably still twinkling!
The next big craze is for glitter lips and has come straight from the makeup maestro herself: Pat McGrath.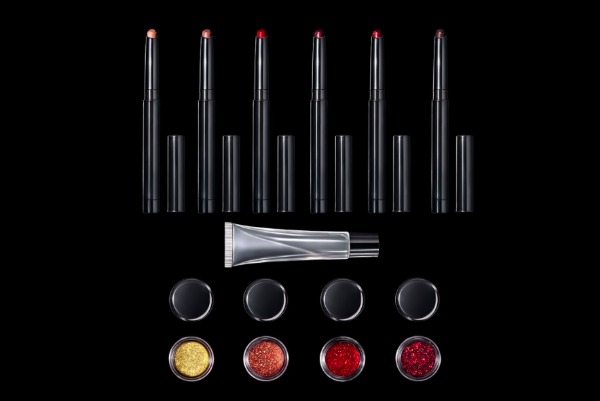 With the launch of her latest "internet breaking" Labs Collection Lust 004 she's made glitter seriously cool. Even Naomi Campbell is in on the action. If that isn't a stamp of approval, I don't know what is.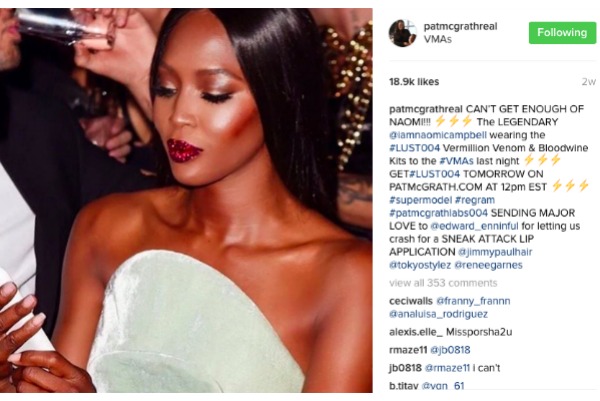 In the collection, there are six lip colours ranging from nude to deep vermillion red, a clear vinyl gloss, a gold pigment and three finely milled glitters. Unfortunately, the $150 kits sold out immediately when they launched on Pat McGrath's official website. But, US-based beauty fans might find a couple of products in selected Sephora stores. I wouldn't hold my breath though because all the die hard fans will have probably picked up 3 or 4 kits each at this stage.
I wouldn't hold my breath, though. All the die hard fans will have probably picked up three or four kits each at this stage.
Advertised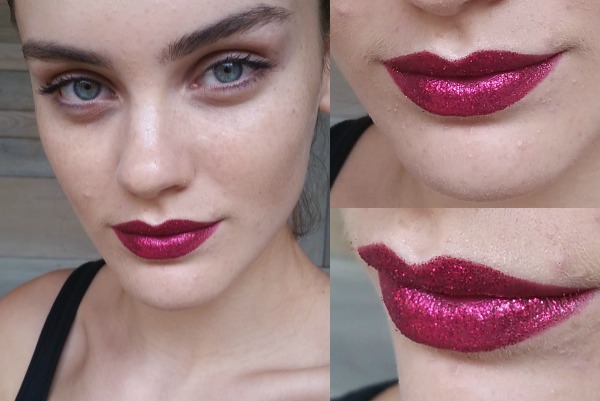 So, can us mere mortals still rock the trend without the Lust 004 Kits? Yes, of course! As with most trends, it's more to do with technique that products.
Here you can see my model Abby wearing Bourjois Rouge Edition Velvet in Violine Strasse (€10.49) with Make Up Forever Glitter (€15) on top.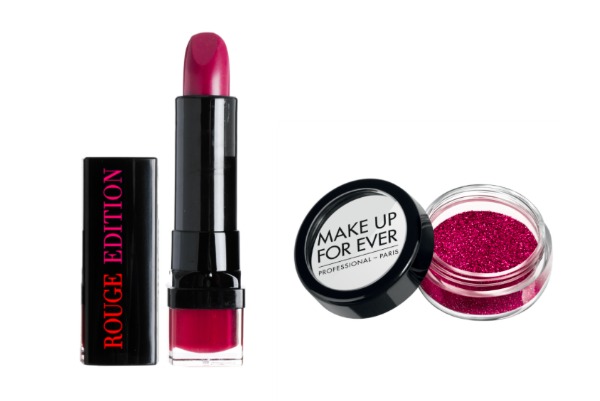 The trick here is to apply an extra layer of your lip colour so there's something for your glitter to stick to. If you're using a semi-matte or matte colour as your base, then tap on some clear lipgloss to help the glitter adhere better. Use your finger to pat and roll the glitter on and then lightly remove any stray flecks by gently patting around the lips with sellotape.
Advertised
Do you think you'll be trying out glitter lips anything soon? It'd be a nice change for party season!