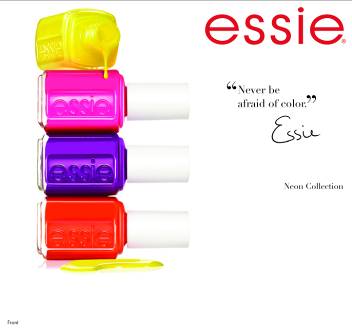 No matter how hard I try not to write about nails, I seem to be in a never-ending-story-type-cycle, because I keep seeing fab things I want to tell you about. Enter Essie's summer products, the Neon Collection.
They are, how you say, GOR JEE USS. I love - and would wear - them all. 4 shades make up the booty: Short Shorts, a shockingly flamingo pink; Mini Shorts, with its vibrant orange pop; Shorty Pants, a light-up-the-night electric yellow, and Bermuda Shorts, super-slick high-voltage violet.
Advertised
Each costs €11.99, and can be purchased in salons now. Phone 01 4610645 for stockists near you.