 Falsies can be scary territory for lots of us. Gwen Stefani is not afraid to wear really big flasies. Would her look inspire you to try them out?
False eyelashes have a long list of pros and cons. There are some seriously glamorous girls who wear big falsies every single day. They wear them like the rest of us wear shoes. They are a complete necessity. Then there are other girls who can't actually fathom the idea of wearing falsies as part of their every day makeup. In fact, some of you probably never wear them at all. I can understand both the love and the fear of falsies. Gwen Stafani is a big fan of false eyelashes and wears them all the time.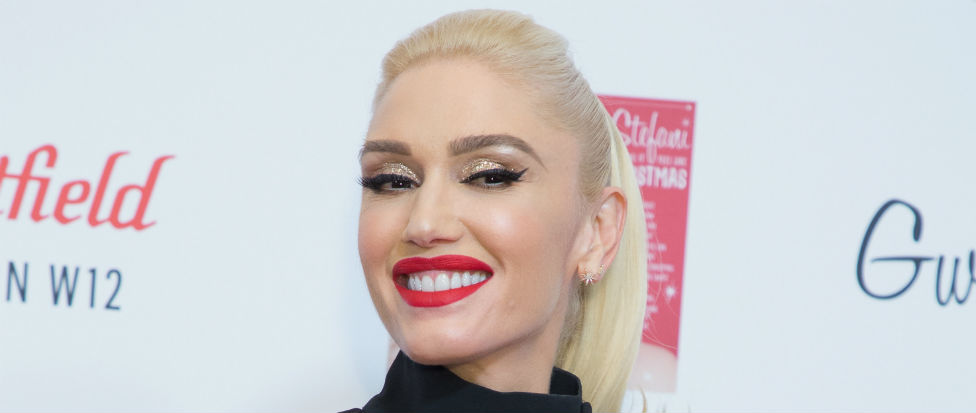 There are pros and cons for wearing false eyelashes. I'll start with the pros. As a makeup artist, there are lots of pros to wearing lashes for me. Firstly, they complete any makeup look. There is a massive difference between a smokey eye finished with just mascara compared to a makeup look finished with mascara and a strip of lashes. They also make for better makeup pictures. Again, they just complete the eye makeup look for photographs. They give a much more defined lash line and a better contrast against the eyeshadow than mascara alone. Lastly, false lashes can change the shape and appearance of your eyes. They can be used to alter or correct someones eye shape.
Then there are the cons. The first con for lashes is that they can be uncomfortable to wear. If you choose the wrong shape they can make your eyes look droopy or smaller in pictures. There is the added fear of a lash coming unstuck and landing on your cheekbone like a terrifying creature on a night out. Gwen Stefani Is 49 years old and still sports big falsies. These pictures of gorgeous Gwen might just inspire anyone who is scared of dramatic false eyelashes to try them out. Just make sure they are glued on properly. Or have somebody apply them for you if you're not confident in doing it yourself.
Advertised
 

View this post on Instagram

 
Advertised

Would Gwen's big lash look inspire you to try out a big strip lash?