 Why Morphe's Picasso palette is the eye palette du jour
If you're anything like me, you've probably found yourself reading beauty blogs and browsing online shops looking at swatches of the latest eyeshadow palettes. It seems like there is a covetable new offering from beauty brands every week. Behold boxes packed with colours and textures that look amazing but that can be intimidating to get to grips with.
Morphe makes very affordable and very popular eyeshadow palettes covering every hue you could possibly want. I recently invested in the Picasso palette, available on Beauty Bay for €15.10.
But how on earth do you go about using these on-trend matte brights without looking like a toddler experimenting in mum's makeup bag?
The quickest way to get maximum colour payoff from bright shades is to lay a white base on your eyelid before applying the colour. Use a white pencil like the NYX Jumbo Pencil in Milk (€7) or the Maybelline Big Eyes Liner (€7.49) both available in Boots. I like to sketch the pencil all over my lid, buffing it in with my finger to avoid any jagged edges.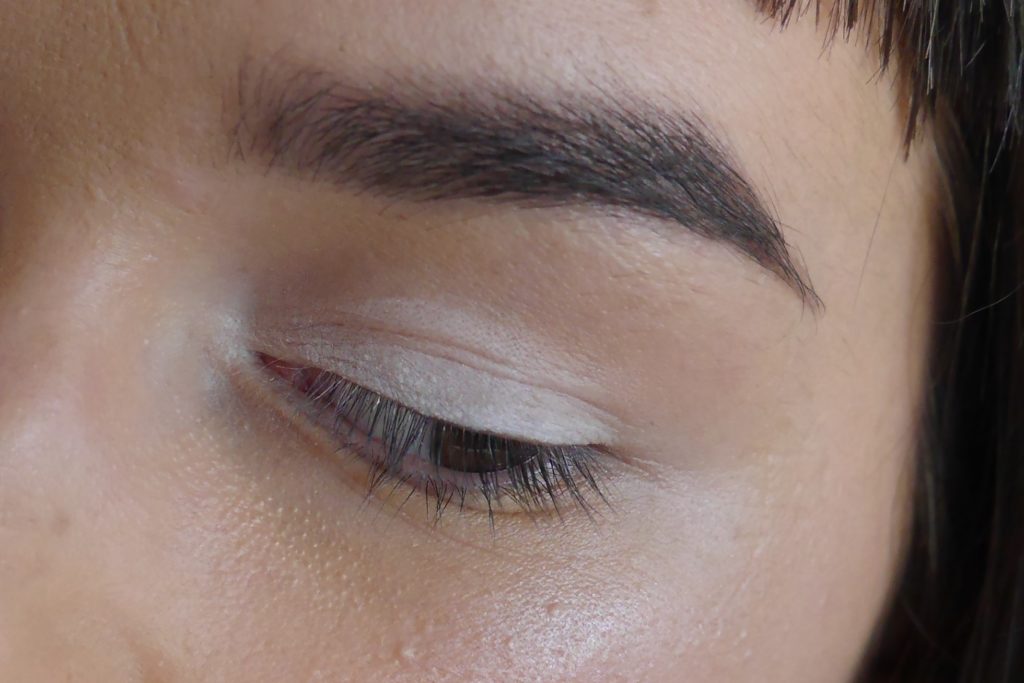 Pick the right brushes for application
There are two stages to getting a great colour payoff from bright eyeshadow. First is packing on the colour and second is blending it out.
And you'll get better results if you can use the right brush for the job.
Advertised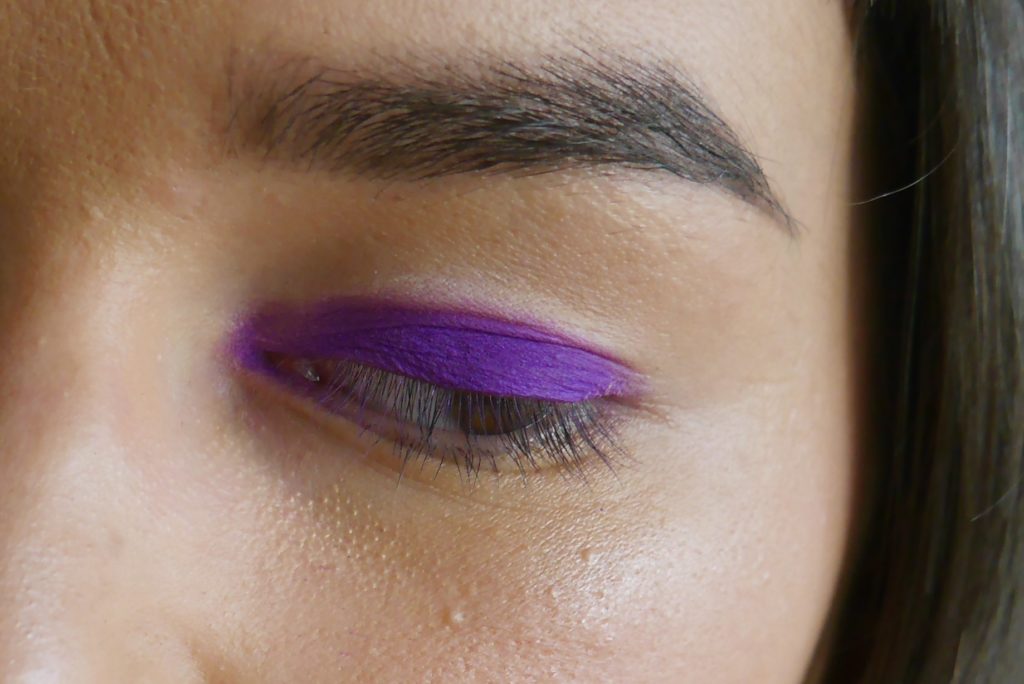 Use the right blending technique
I start by packing on the colour in patting motions using a short, dense brush. When you've built up the colour to your liking, take a tapered fluffy brush like the Morphe M330 (€6.20 from Beauty Bay), and begin to blend the edges of the shadow. I like to use small circular motions to start with, finishing with big 'windscreen wiper' strokes. This should give you a smooth, diffused edge to the shadow.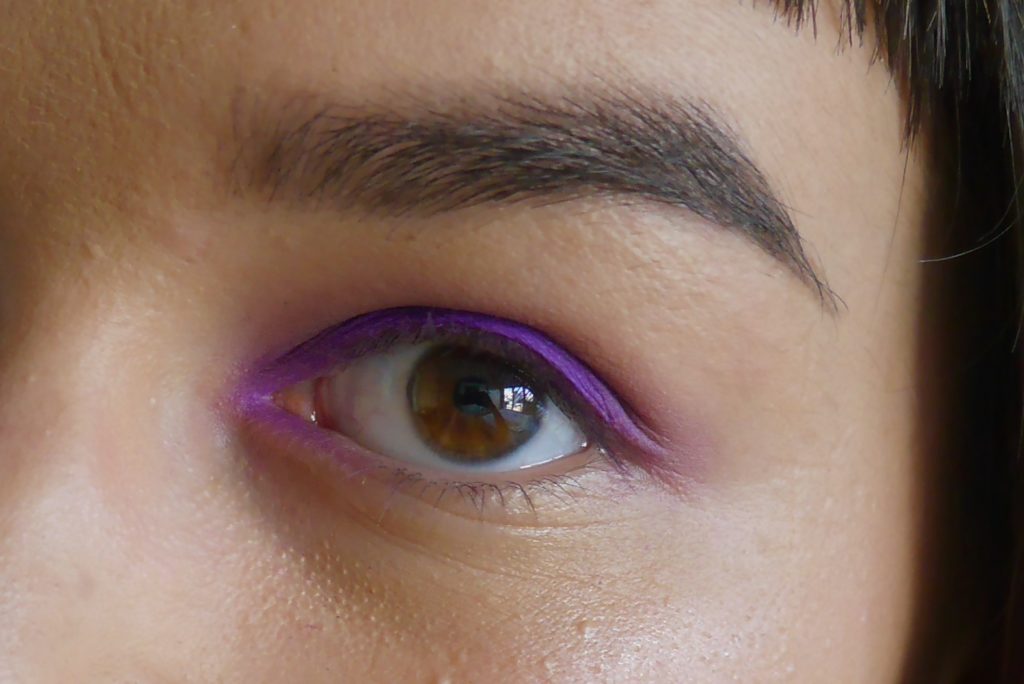 A cat eye adds a bit of polish
Wearing bright purple eyeshadow can be quite a strong look. So you might find you want to tone things down a little bit. The easiest way to do this is to add a classy black liquid liner to finish your look.
The liner creates more definition and works particularly well to separate pinks and reds from your eye to help you avoid looking like you have an eye infection.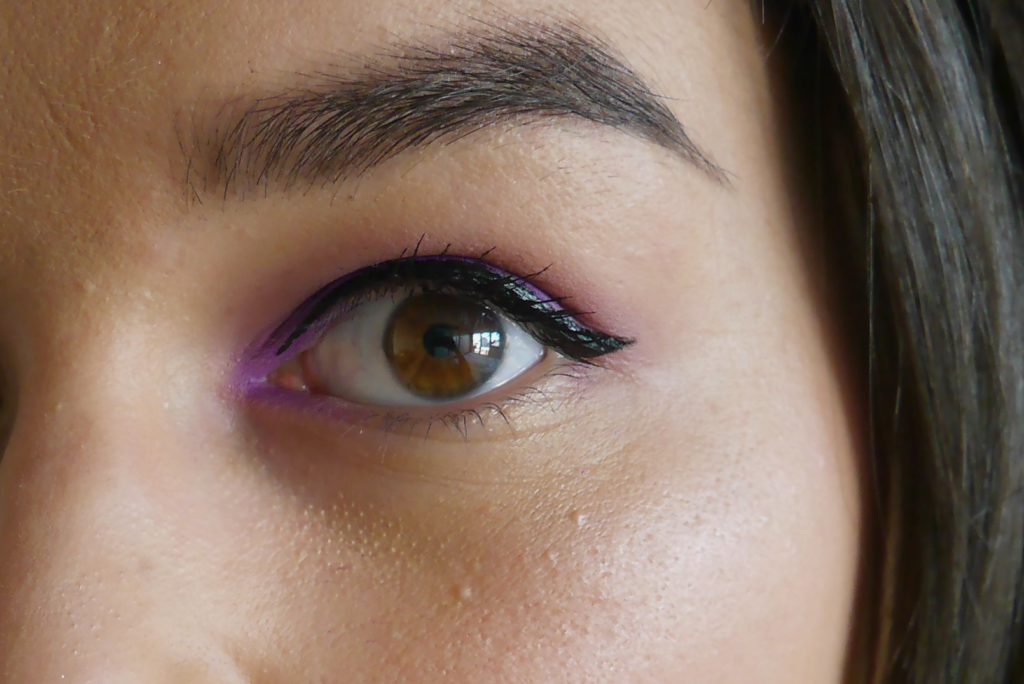 Use colour in subtle ways
Ditch basic black and brown liner and try using a bright colour for a change. The teal shade in the Picasso palette makes for a beautiful winged liner look. Dampen an eyeliner brush with a little water or setting spray, and dab gently on the pan. Then just apply the colour like you would your normal liner. This technique is a great way to make use of colour without going totally overboard.
Advertised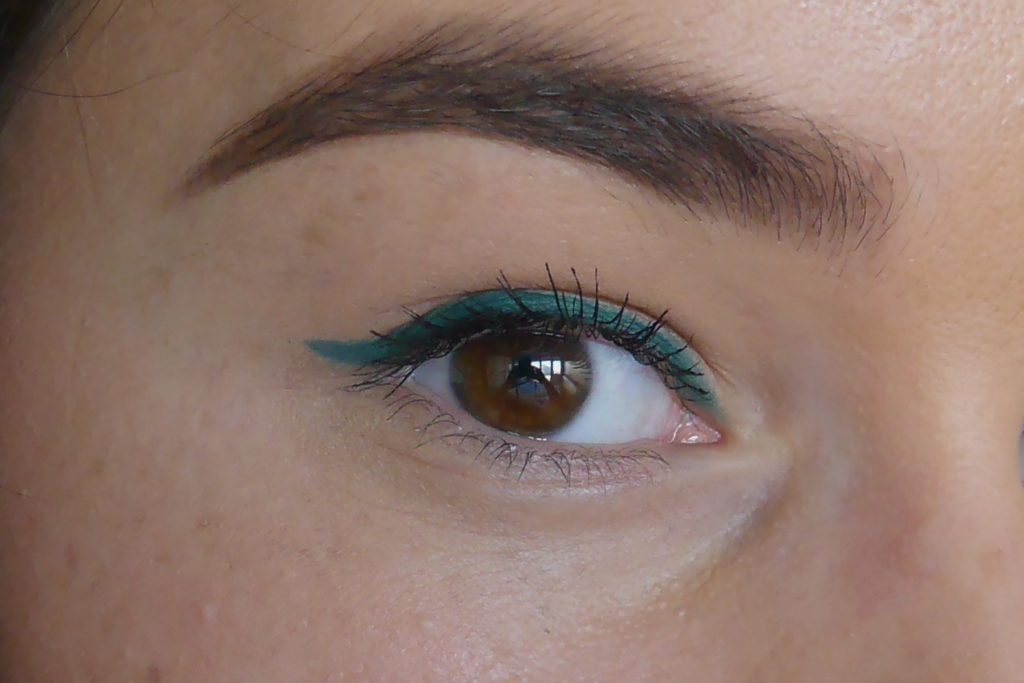 Do you like to wear bright eyeshadow or are you committed to your Naked palette?