 YSL are bringing out the ultimate glamour-on-your-face combination for Christmas this year. All in one super-sparkly, handbag-friendly kit.
Christmas is on its way and it's so cold we put our tights back on weeks ago! Yes, the festive season is just around the corner and YSL have designed a perfect little makeup kit if you want to up your glamour game for the barrage of chrimbo nights out.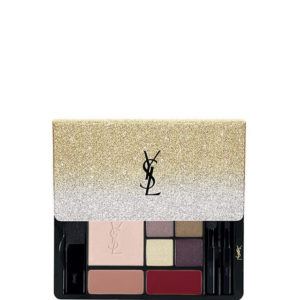 The colors are all wearable. So there should be no one thing left forever in the otherwise empty palette. Yes, you will probably use more of the nude lipstick than the red one but the palette has every makeup look covered. You could do a smokey eye/nude lip combo or you can do the natural eye/red lip for a quick glamorous look.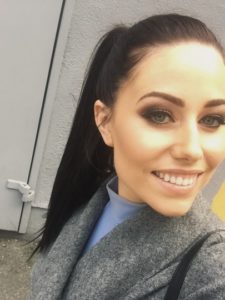 Advertised
On my lovely Model, Megan, I used the gold and brown eyeshadows with the metallic rose highlight colour under the brow bone and on the inner corner. The pigment is brilliant in the shadows and they are really opaque going on. I love the gold colour it's an antique gold colour for a sultry smokey eye.
The highlighter is delicious, it has really fine particles for a smooth application. It leaves a pinky gold highlight that adds light to your cheekbones.
The nude lip is one of those shades that will suit everybody. It's just a little darker than the average Irish natural lip colour. The red is exactly that-red. No pink or orange undertones. It's a true red, just the way I like it. It will suit everyone without making your teeth look yellow-which is always a good thing.
It's pricey at €75 but you are getting the equivalent of two lipsticks, an eyeshadow palette and a highlighter for that which by YSL standards isn't at all bad.
Would you splurge on this palette for Christmas or is it too pricey for your collection?