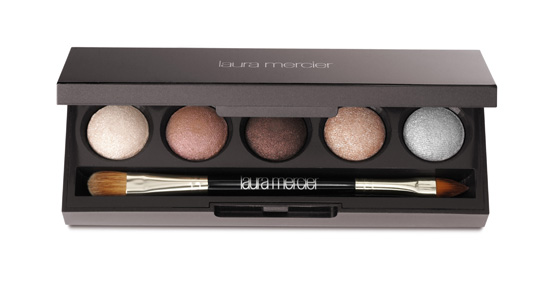 We haven't laid Beaut.ieful eyes on anything from Laura Mercier for a while so here's a look at a couple of her limited edition winter offerings. Above is a very covetable (f you're me) palette. Containing five baked shadows and a decent brush for blending and contouring, you'll hand over €53 of your Eurobux for it but it could be the ideal thing for work or day wear - Laura Mercier and Bobbi Brown are very similar in ethos but this offers a point of difference because of the baked-edness shennanigans. Shades are Champagne, Sepia, Mink, Malt and Sterling. I'm sold anyway!
Check after the cut for another equally lovely offering.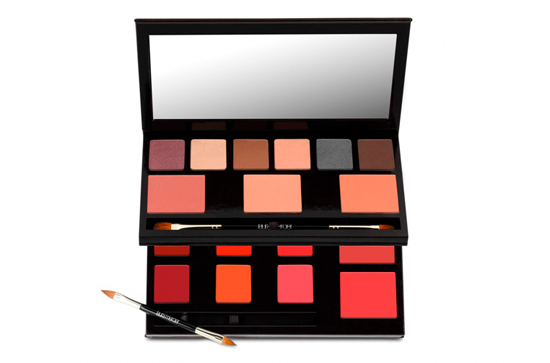 Advertised
This is the Colour Wardrobe, and it's €75 - but you get a lot for your cash (plus wouldn't it be just the most perfect pressie to find under the tree?) as the two-tiered compact contains colours for eyes, lips and cheeks. So what do you get?
Top Level
Black Plum Eye Colour, Stellar Eye Colour, Café au lait Eye Colour, Sandstone Eye Colour, Celestial Eye Colour, Coffee Ground Eye Colour, Plum Cheek Colour, Rose Cheek Colour, Nude Cheek Colour, Eye Colour/Corner Eye Colour Double Ended Brush
Bottom Level
Mocha Lip Colour, Scarlet Lip Colour, Melon Lip Colour, Mulberry Lip Colour, Nude Lip Colour, Rosette Lip Colour, Brown Lip Glaze, Pink Lip Glaze, Double Ended Lip Brush