 Everyone is curious to know each other's beauty secrets. In Beaut.ie's Inside the Makeup Bag, some of the most captivating people share theirs. In this interview series, we take an intimate look inside their beauty and skincare rituals to discover the beauty secrets they're willing to tell. Inside the Makeup Bag presents these personalities in a new light via their unique relationship with beauty.
You may have heard of Erica Cody by now, Ireland's Leoness Princess is a veritable all-rounder. Singer-songwriter-producer by day and passionate Black Lives Matter advocate by night, Erica recently hit Irish TV screens on The Late Late Show for her Irish Women in Harmony collaboration on the hugely successful cover of 'Dreams' by The Cranberries. A rising star in the Irish music scene, her latest single 'Calculated' hit all the right notes with her velvet vocals and 90s R'n'B groove. With all that under her belt, Erica also makes waves on her Instagram with her unapologetically glamorous beauty looks.
Beaut.ie caught up with Erica to reveal the products she can't live without, how to achieve her signature look, and her most iconic beauty moments.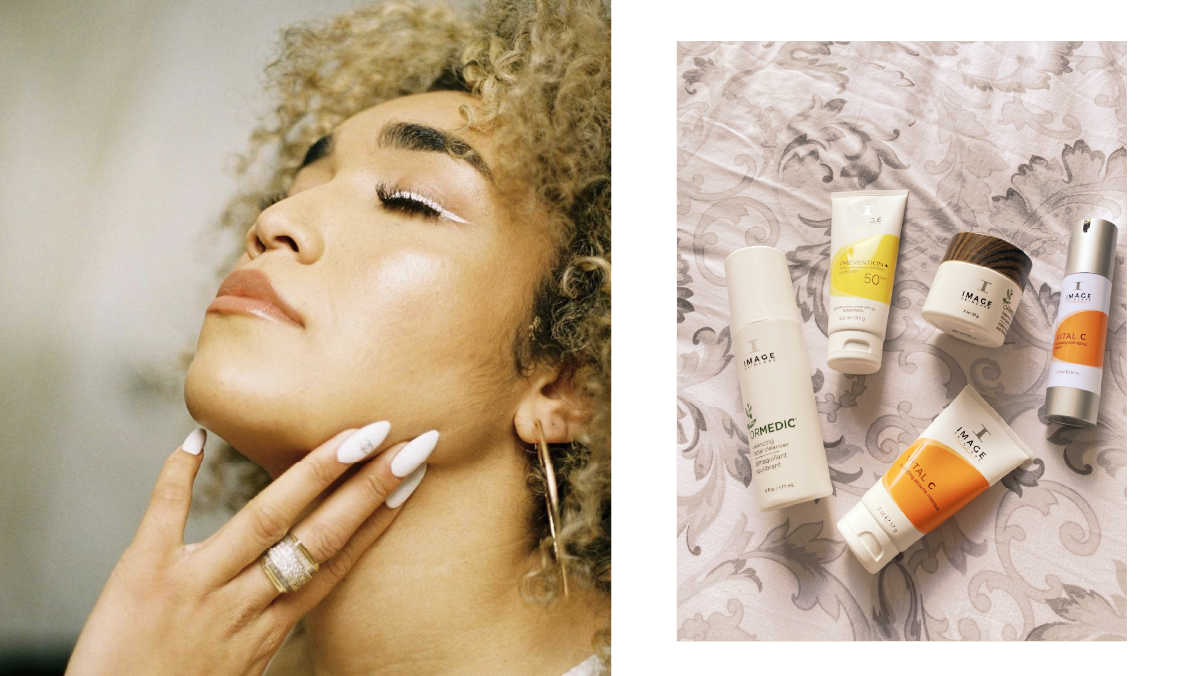 B: Hi Erica! Tell us about your makeup bag.
EC: Now that travelling is at a minimum, my makeup never gets to leave my drawer! But when it does, I like to keep it clear and easy to see in a simple see-through makeup bag.
B: We love a transparent makeup bag too. What is the most recent addition to your makeup routine?
EC: We all know good makeup starts with skincare, so my new go-tos are Image Skincare.
B: Aside from skincare, what is your could-not-live-without product?
EC: It has to be mascara! It's all you need.
B: What's your signature daytime look?
EC: I love to start with a good soap brow, then move on to a little bit of foundation. Charlotte Tilbury Flawless Finish Foundation is my current favourite. I apply it gently with a beauty blender, and then move on to my go-to makeup product, The Face Palette, also by Charlotte Tilbury. I finish the look off with an eyelash curl and a slick mascara. And I can't walk out the door without some Fenty gloss!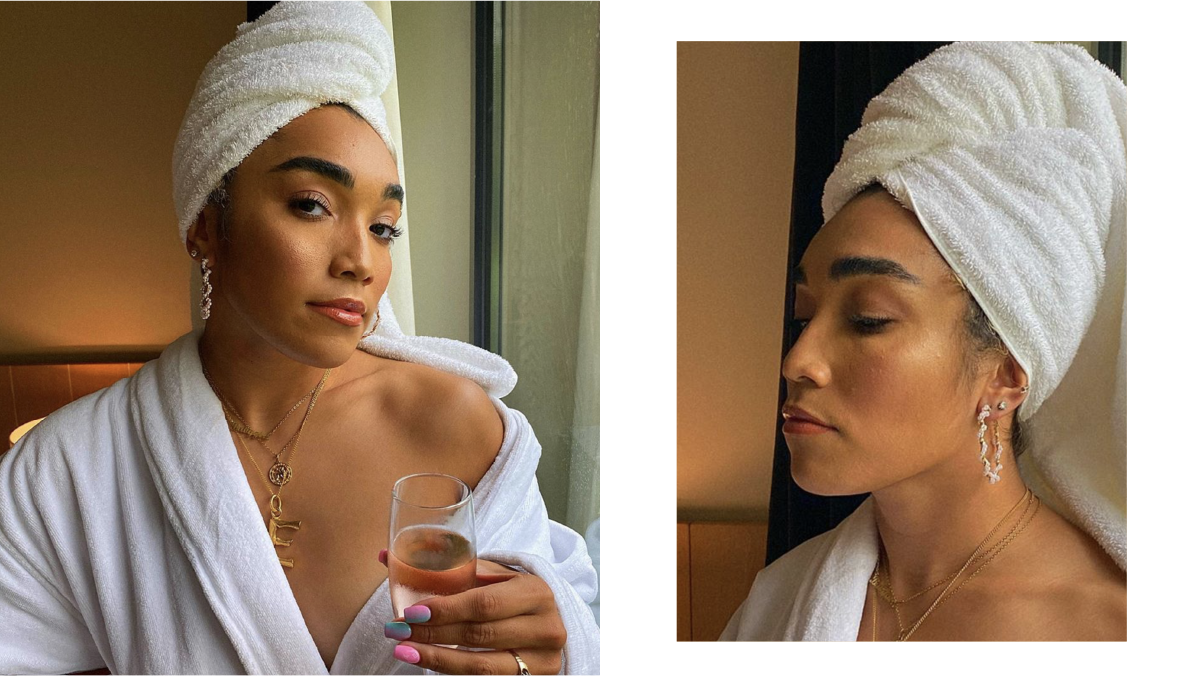 Advertised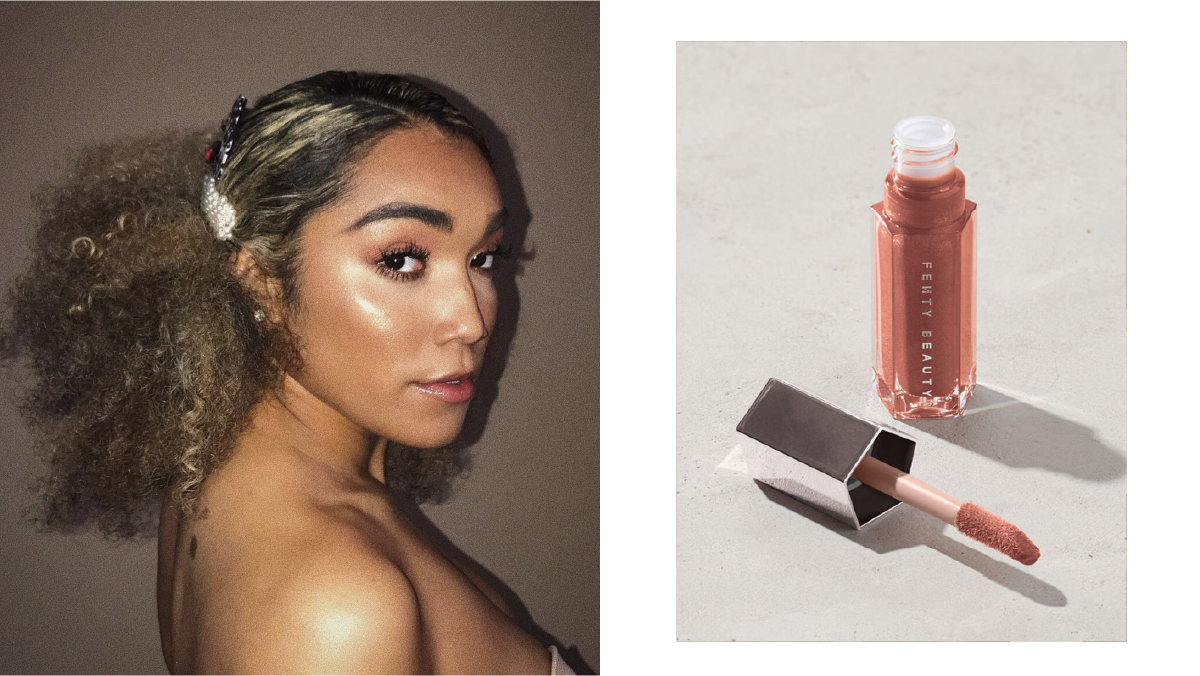 B: Is there anything currently on your makeup bag wish list?
EC: Luckily, I'm all stocked up at the moment but I'm always dying to get my hands on some more Fenty beauty products.
B: What's the most repurchased item?
EC: It has to be Fenty Gloss Bomb.
B: Is there anything non-makeup or skincare inside?
EC: Tweezers for the cheeky freak hair on the chin that likes to show up now and again.
B: Oh, we hear you! We'd love to know, what was your all-time favourite makeup look for a performance or music video?
EC: My favourite performance look is from my Longitude set in 2018. Irish makeup artist, Aisling Kelly did an amazing neon eyeliner with dewy skin. My favourite music video look has to be the pink moment with makeup by Julie Martin from my latest single ''Calculated'.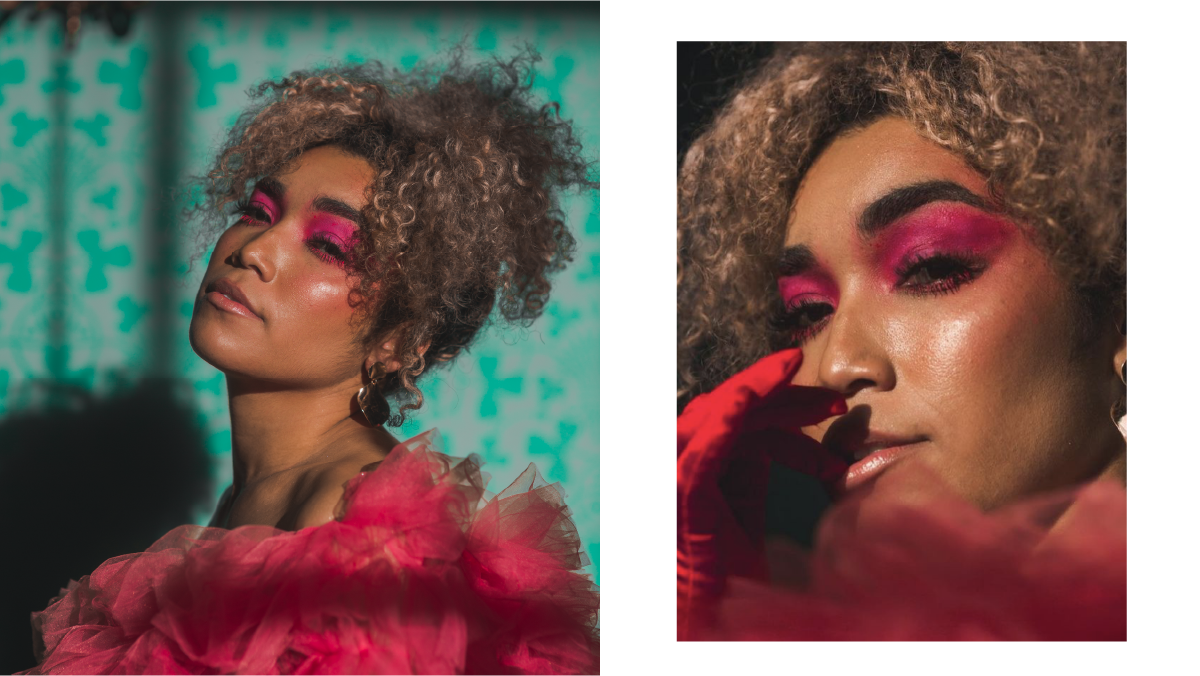 Inside the Makeup Bag: Get the Look
Images courtesy of Erica Cody
Want more stories like this?
5 Beauty Advent Calendars To Grab Before They Sell Out
Advertised