 Everyone is curious to know each other's beauty secrets. In Beaut.ie's Inside the Makeup Bag, some of the most captivating people share theirs. In this interview series, we take an intimate look inside their beauty and skincare rituals to discover the beauty secrets they're willing to tell. Inside the Makeup Bag presents these personalities in a new light via their unique relationship with beauty.
Corkonian Lyra has been making waves recently in the music scene with her unique blend of dark electronic pop. Heavily influenced by Kate Bush, Lykke Li, and Bat for Lashes, her music is an eclectic mix of vintage and contemporary. She recently captured Ireland's hearts during her appearance on The Late Late Show with her inspiring performance, no-nonsense attitude and gorgeous Cork accent. Lyra expresses her creativity not only on stage but also through her strong sense of style. We love how she juxtaposes strong and soft with her fashion and beauty styling.
Beaut.ie caught up with Lyra to reveal the products she can't live without, how to achieve her signature look, and her most iconic beauty moments.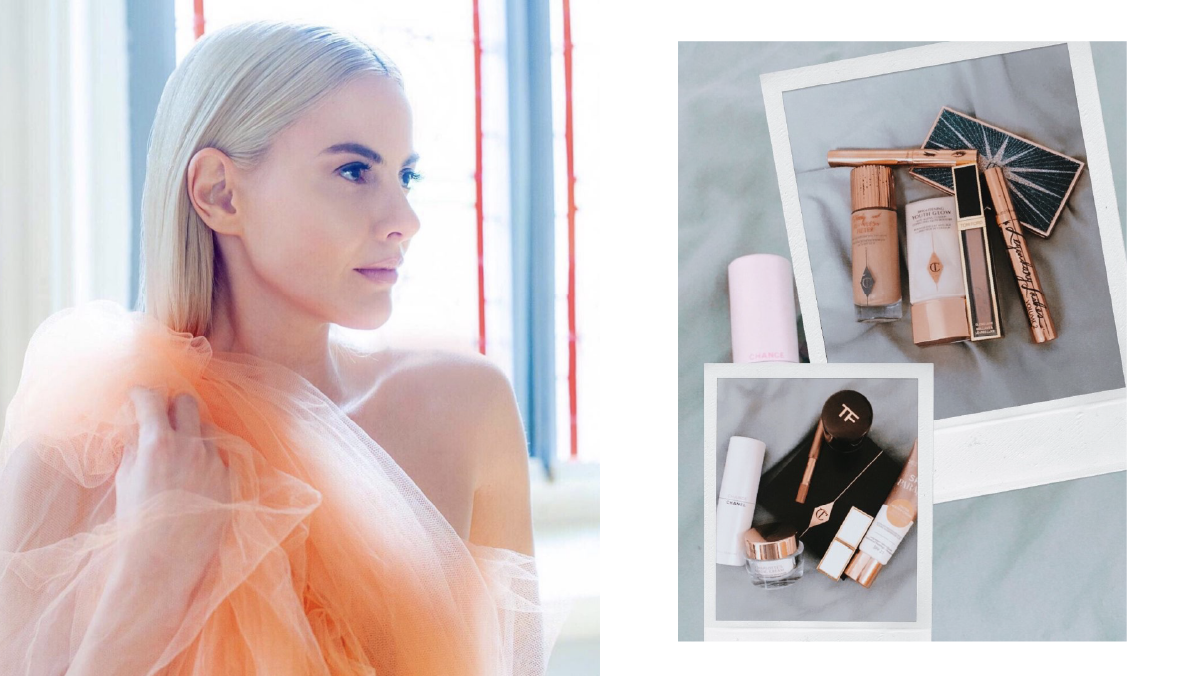 B: Hi Lyra! Tell us about your makeup bag.
L: My make up bag is normally a clear bag from the airport! I go over and back to London so much, I sometimes just turn it into my new fashion accessory.
B: We love an innovator! What is the most recent addition to your makeup routine?
L: L'Oreal Skin Paradise Tinted Water Cream. I wear this during the summer as its light and dewy. I have to buy about 3 shades because my skin tans so much in summer. I never know what shade I will be!
B: What is your could-not-live-without product?
L: My Tom Ford Foundation Stick that I wear as a concealer, I love it. Anytime I get a break out or my eyes are hanging out of my head I just whack it on and it's gone.
B: Is there an item you would prefer to replace?
L: My Kiko Gel Eyebrow Pencil, I love a natural looking brow and this for me just doesn't do that. I find it hard to find good brow products in general so any tips are welcome.
B: What's your most repurchased item?
L: Definitely Charlotte Tilbury Pillow Talk Lip Liner. I think I currently have about 6 of them because I keep one in each of my most used bags and jacket pockets. I'm obsessed. I have always wanted bigger lips without having to get any work done, so this is my go-to for a natural overdrawn lip.
B: Is there anything non-makeup/skincare inside?
EC: I always keep some jewellery options in my make up bag. I never know heading into an interview or studio session if I'll want to spice things up so it's always handy having some accessory options.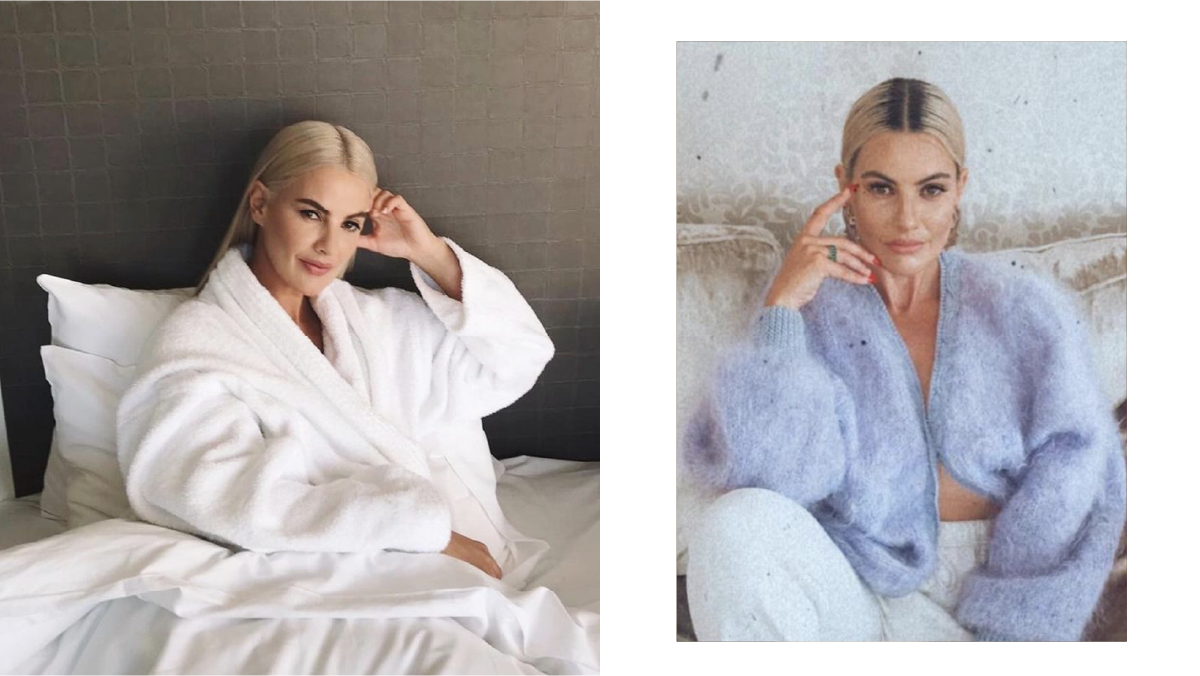 Advertised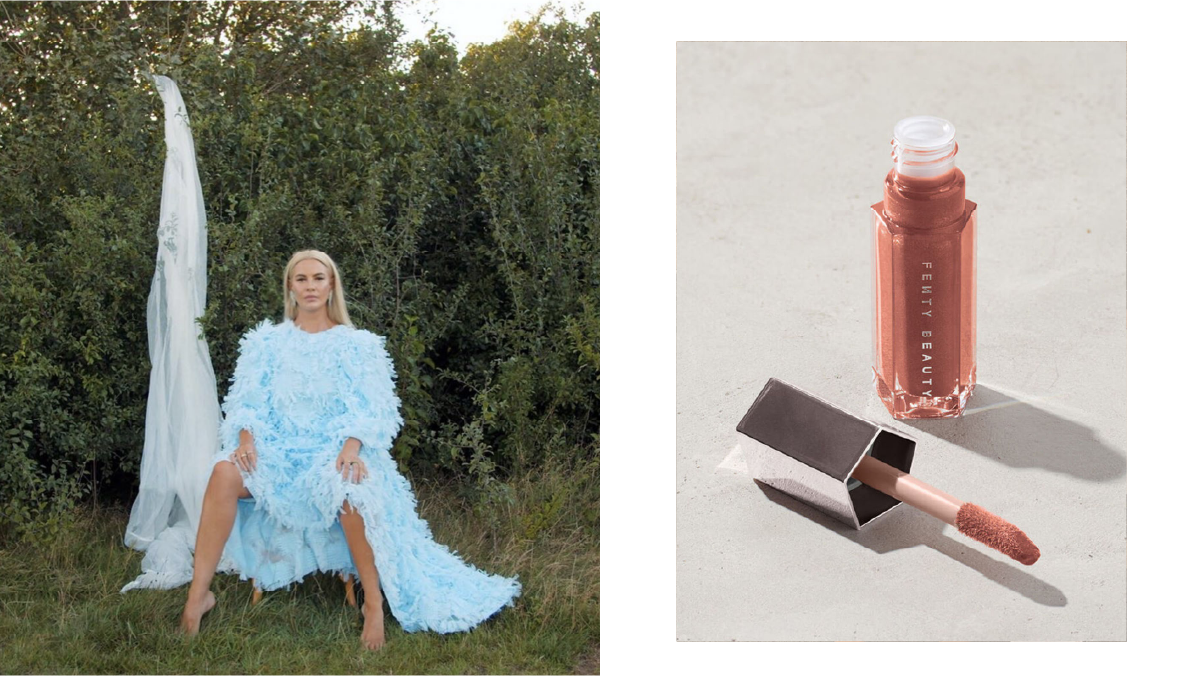 B: What's your signature daytime look?
L: Most days I don't wear makeup, I just give my face a good cleanse, moisturise, pop on some lip balm and away I go. On days that I can be bothered, I will make it very natural.
I'll start by moisturising with Charlotte Tilbury Magic Cream, (it makes your skin as soft as a baby's bum). While that's drying, I will get some clear soap and with my brow brush brush my eyebrows up, I love the wild look. I then use my Kiko Gel Brow Pencil and fill in the ends of my brows, otherwise they look almost translucent.
For my foundation I use Charlotte Tilbury Light Wonder, then my Charlotte Tilbury Bronzer and Blush (that I got for free, who doesn't love a freebie?). The Instant Look in a Palette is a dream and does exactly what is says on the tin. I get onto the train to London looking like a zombie and reach London magically looking alive. On natural days, I use the same bronzer as eyeshadow and then pop some mascara on the upper lashes. For some reason, I hate mascara on my lower lashes. I feel like it makes my eyes look smaller, so I just apply cream eyeliner on my lower lash line to brighten my eyes.
I don't have a ride or die mascara, that search has been ongoing for a long long time. I'm a hard woman to please! I don't like smudging, flaking, clumping, ones that take nail polish remover to get off, or the ones that leave little threads hanging off your lashes.
I then use Tom Ford Stick Foundation to conceal under my eyes, make up artists are probably reading this shouting at the screen "NO!", but I just love it. All the eye bags from those long nights in the studio just disappear with one swipe. I'm all about the glow, so I highlight with Charlotte Tilbury Flawless Filter. I love this over my foundation because it melts nicely into my skin, for a more natural look than a powder highlighter. To finish it all off, I use Charlotte Tilbury Pillow Talk Lip Liner and Pillow Talk Lipstick to cheat having bigger lips than I actually do. Any time I send a photo to my mom she is like, "Did you get your lips done? If you did, don't be crying to me".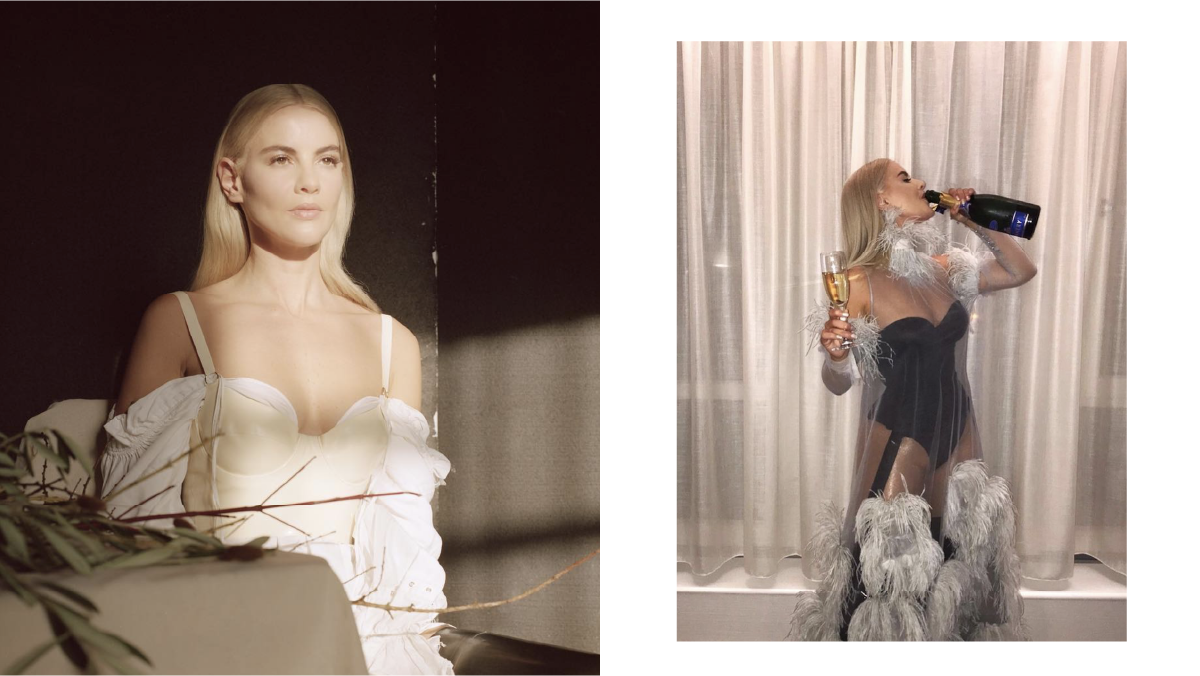 B: We'd love to know, what was your all-time favourite makeup look for a performance or music video?
L: It was my headline show in Dublin at the Academy. Billy Orr did my make up and I was weak for myself! I love to look super dewy and fresh-faced while still keeping some definition. I also tend to go darker on my eyes with a more brown smokey eye. When I do this kind of look myself, I contour with Illamasqua Gel Sculpt as it gives a fresher look than a matte powder. It's also a great colour as it creates more of a natural shadow, rather than a bronzed effect.
Then I move on to my eyes. I apply a light brown shadow all over, a medium brown half way out, then a dark brown in my eyelid crease and corner of my eyes. I then blend all this together and hope for the best! To make my eyes a bit more defined on stage, I love to put a brown eyeliner on my top waterline which really helps them pop.
My lips are always the same combo of Charlotte Tilbury Pillow Talk Lip Liner and Pillow Talk Lipstick, or Tom Ford Pink Adobe if I'm feeling fancy. Then I simply brush my bronzer on, add some blush to my cheeks and then some Charlotte Tilbury Hollywood Beauty Light Wand to the top of my cheekbones, cupid bow, nose and forehead.
My favourite beauty tip is to take pictures on your phone to see how the makeup might look on camera. Sometimes I think I have way too much product on, then I take a picture or a video, my skin looks naked! So, this is something I would recommend doing if you know you'll be on camera.
B: Is there anything on your makeup bag wishlist at the moment?
L: Yes! Iconic London Glow Collection, La Mer Luminous Lifting Cushion Foundation and Suqqu Nude Wear Liquid Foundation.
Inside the Makeup Bag: Get the Look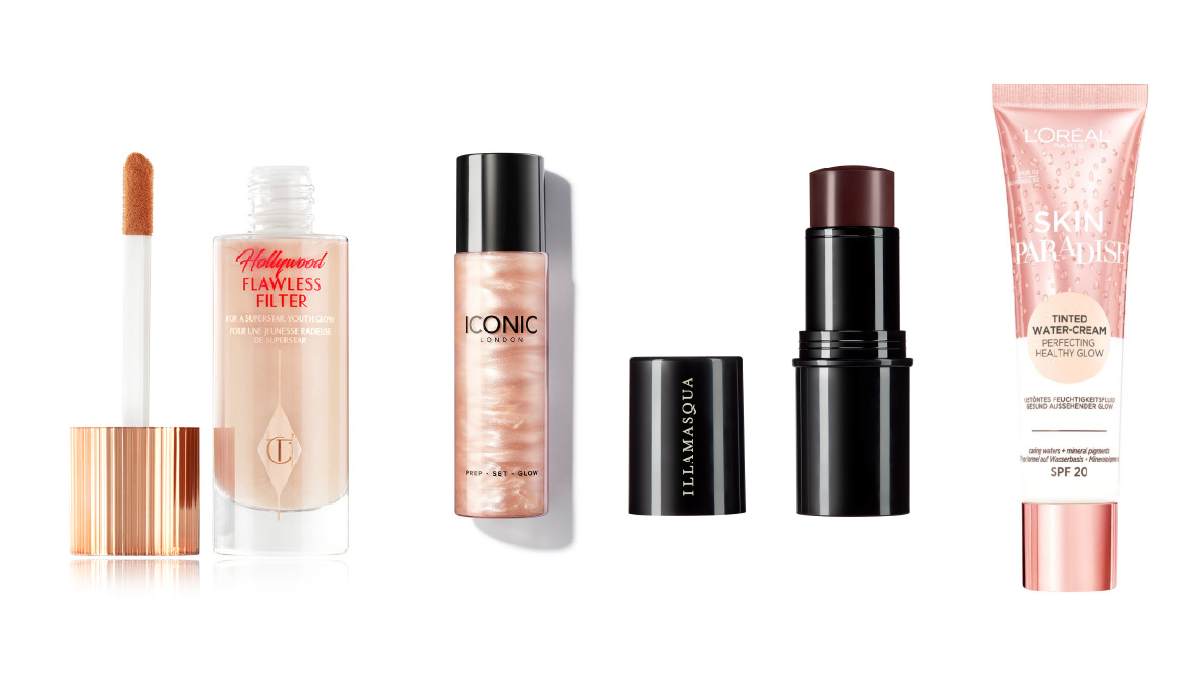 Images courtesy of Lyra
Want more stories like this?
Inside the Makeup Bag: Erica Cody
5 Beauty Advent Calendars To Grab Before They Sell Out
Advertised