 Multi-tasking masks can help to give your complexion a little boost as we change seasons. We've chosen some of our favourites for a glowing complexion this autumn.
Multi-tasking masks are a secret weapon when it comes to changing weather. And, as we're officially transitioning out of summer mode into autumn mode, it's time to think about refreshing our skincare routine. There's a slight nip in the air, a little less sunshine to go around and possibly some heaters clicking on across the land. So before dehydration and dullness set in, we're tackling it head-on with some do-it-all masks that will keep your skin glowing all through autumn.
Skyn Iceland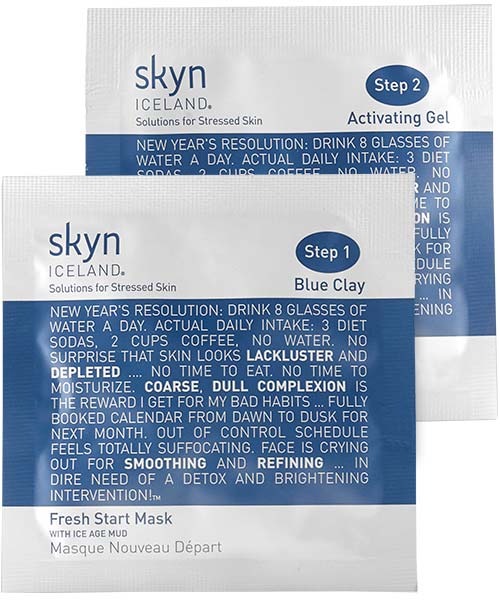 Skin Iceland Fresh Start Mask (box of 6) €35
If your complexion is in need of a complete overhaul, then this is the mask for you. It comes in two sections/sachets. The first is the clay, the second sachet contains an AHA acid gel complex to detox and refine skin (applied on top of the mud).  When combined, the two form a warming foam on your skin. This is all designed to draw out impurities as well as refresh and brighten skin tone. After just one use, skin is left glowing with health, and the best part is that the glow stays for up to a week.
Clarins
Advertised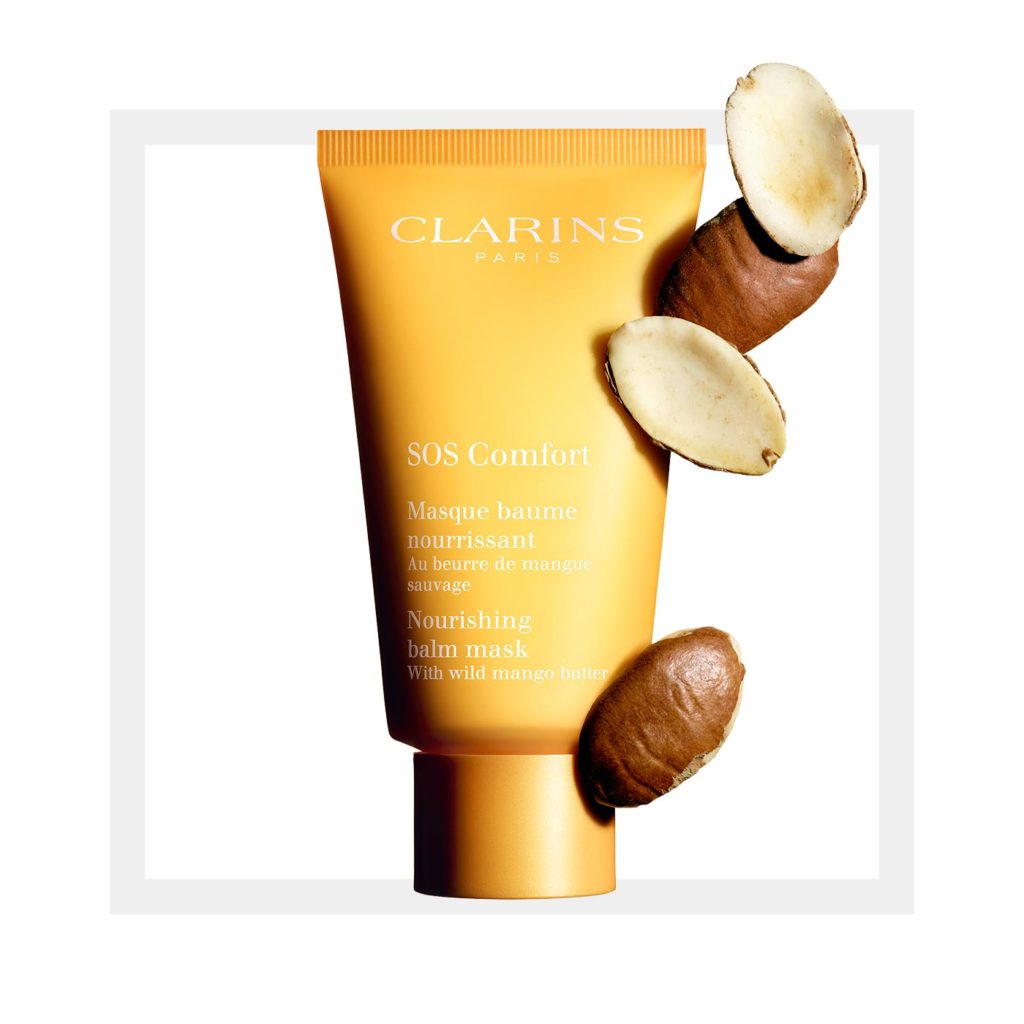 Soothing, calming and incredibly hydrating, the SOS Comfort Mask is a life saver for skin that is prone to dry patches and dullness. The texture is buttery and melts into the skin, leaving it looking and feeling supple, plumped and more youthful. Unlike a lot of rich masks, though, this won't clog pores or cause a break out down the line.
Charlotte Tilbury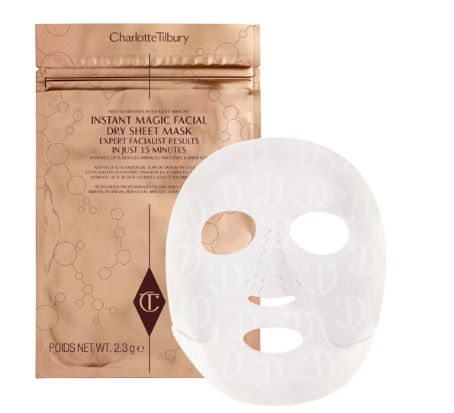 Charlotte Tilbury Instant Magic Dry Sheet Mask €24
Advertised
We all adore the Charlotte Tilbury makeup collection. From its pretty packaging to wearable shades, it is accessible glamour at it's finest. But her skin care is also really good too. One of our favourites is the Instant Magic Facial Dry Sheet Mask. It's a one-stop shop for a brighter, fresher looking complexion. We also love that it's unique in the sheet mask world because it's dry, vs having a wet, slimy texture. Each of the sheets features ear loops too, which stop it from sliding down your face (it's a simple thing, but proves that it's the details that count).
Have you tried any of these yet?