 Red lipstick is always a classic look. We've picked five shades that will never date. Think of them as the LBDs of the makeup world.
Red lipstick is always a classic go-to product when you need to make a style statement. But depending on how you wear it, it can also be entirely modern too. From the iconic silver screen sirens Rita Hayworth and Marilyn Monroe to modern beauties such as Gwen Stefani and Scarlet Johansson, to super models on the runways of Paris, Milan and New York and beyond, a red lip will always stand the test of time.
Red lipstick is also one of the quickest ways give to give your complexion vitality and radiance. Like finding the perfect pair of jeans, your perfect red lippy is one of those things that, when you've found it, you won't want to let it go. We've picked five favourites that will never go out of style:
MAC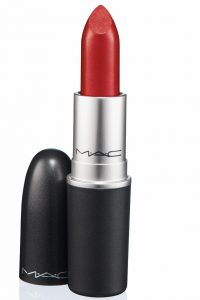 Ruby Woo is probably the most well known red lipstick of all time. The vibrant matte shade suits most skin tones thanks to its blue undertone and has an excellent wear time too.
Chanel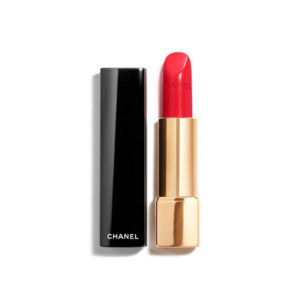 Rouge Allure Intense Lip Color in Rouge Rebelle €35
It's impossible to mention red lipstick without saying Chanel in the same breath. The French fashion house has always known what women want from their makeup and the beautiful Rouge Rebelle is one of our favourites.
Rimmel
Advertised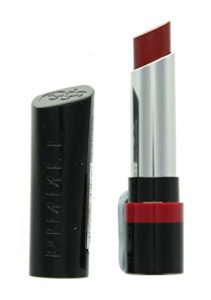 The Only 1 in One of a Kind €8.99
Rimmel might have cornered the market in the 90s with Heather Shimmer, but when it comes to red lipstick this one is pretty fantastic. The deep red is perfect for winter and is flattering on both pale and darker skin tones.
Charlotte Tilbury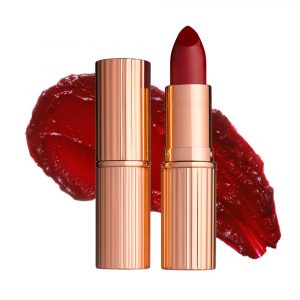 K.I.S.S.I.N.G Lipstick in So Marilyn €32
There are so many reasons to love this lipstick, from the velvety texture to the beautiful packaging. Inspired by the iconic red of Marilyn Monroe, if you were ever going to splash out on something for yourself, this would be it.
Max Factor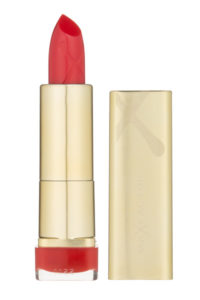 Colour Elixir Lipstick in Ruby Tuesday €11.49
If you struggle to find the right red for you then this might be a good option. The tone is slightly red/pink which will suit redheads, brunettes and warm blondes.
Advertised
Do you love red lipstick too?