 To make a feature of your eyes you need great products to define them. Sumita has a range of products for eyes and eyebrows to define and enhance your eyes.
Eye makeup has endless possibilities. Almost everyone likes to make a feature of their eyes when either doing their makeup or getting it done professionally. I love specialised products that really work, and there are definitely a few hero products from Sumita. The range uses modern beauty trends and expertise to create effective mascaras, eyeliners, and brow products. The packaging is also gorgeous; it's what I would call luxe. Gold mascara tubes and pencils are always going to look good in my makeup bag and frivolous as it may seem, it's important to me. Makeup is a luxury item so it should look luxurious.
I have to start with the Centre Stage Mascara €25. When I pulled the wand out of the tube with that satisfying pop it looked a bit bedraggled. But, at the same time, it reminded me of one of my all-time favourites, the YSl False Lash Mascara. The bristles catch your lashes in the same way as the YSL wand, tangling around your lashes with its fluffy brush to give maximum coating. The fluffy brush leaves your lashes looking voluminous and fluffy - in a great way.
Advertised

With makeup looks like these created using Sumita products, it's definitely a brand we can get on board with. I also love their brow wax (€21) and brow powder duo (€21). There used to be a little brow duo by Smashbox that I so loved, with powder on one side and wax on the other, that was discontinued. I used mine for years until the packaging was unidentifiable from being so used. When used together, this pair from Sumita is a perfect brow combination and could almost replace my old friend from Smashbox.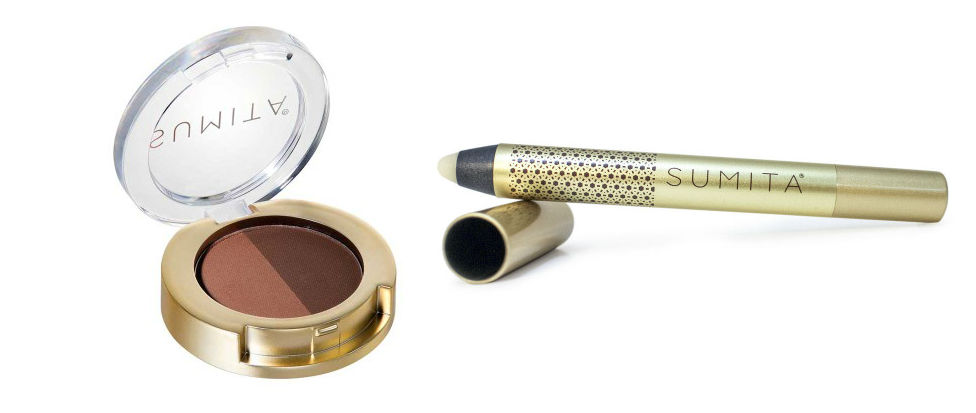 I like to drag the wax through the brows first to make them sculptable. Then, using a slanted liner brush, I shape my brows. The wax moistens the powder for a sharp finish to your brows and they will stay in place all day.
Sumita is available from selected pharmacies and salons nationwide.