 You might remember a little while ago that Vichy ran a survey on Beaut.ie asking you about your skincare habits?  Well they did the same thing in China and compared the two regions.
And if you thought Irish women were obsessed with skincare and cosmetics then you'll be surprised to hear that we've got NOTHING on those Asian babes.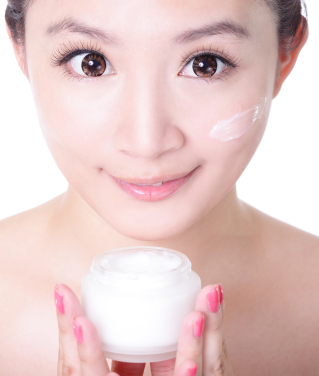 I'm telling you their bathroom cabinets must be stuffed to the brim because while most of us use 3-5 skincare products a day Asian women use 5-9.
WHAT ARE THEY USING?  Take a deep breath - here's the gen.
In the morning they "begin the day by washing skin thoroughly with a facial cleanser, gel or liquid. Follow with a toner to remove any residue. Apply a serum of choice, moisturiser and an SPF. Some will also use a specific treatment such as whitening, anti-ageing or anti-acne."
During the day blotting paper is used 3-5 times a day to keep shine at bay; some will also wash their face on breaks from work and apply a moisturiser. Thermal Spa Water sprays are used regularly throughout the day to hydrate, soothe and freshen
At night they take off their makeup with remover, then use a cleanser, toner and moisturiser.  But it doesn't end there because on top of that little lot there's a specific overnight treatment (whitening, pore minimising or anti-imperfection)
Advertised
Okay so this adds up to a huge shopping list of products: Makeup remover;  Cleanser; Toner;  Eye cream; Face serum;  Face cream;  SPF;  Moisturizing mask;  Deep cleansing mask;  Scrub/peeling treatment; Eye serum; Face pre-serum; Neck cream; Whitening mask; Thermal spa water;  Eye mask; Pore Refining mask.
Bloody hell.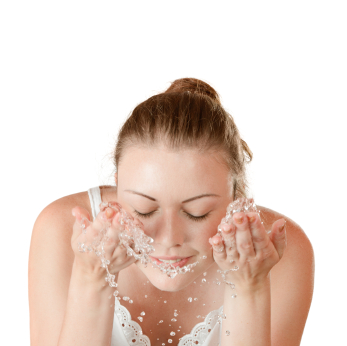 I'm exhausted after just typing this.  Irish women on the other hand are content with a quick swipe of a facial wipe and a smear of moisituriser before falling into the leaba.  True fact, because Vichy surveyed 1000 Irish women and 30% of them used less than 3 products.
And we will say nothing - NOTHING - about all the times we fall into bed without even taking our makeup off.
Of course we have our product junkies too with a tiny 3% using 9 or ten products a day.  But most of us settle for between three and five.
What about you?  What products do you use on a daily basis - and are you surprised with the findings?
Advertised