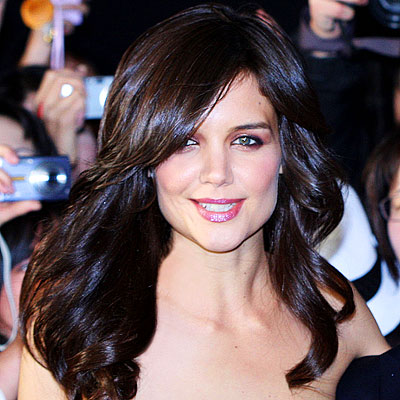 If there was ever an advert for hair extensions, this is it made flesh. Katie Holmes has ditched the Posh Spice copycat bob and gone long.
Katie showcased her new look at a film premiere in Tokyo late last week - unfortunately Himself was glued to her side as usual (well it was his film) but you can't have everything.
She quite honestly looks radiant, glowing and totally transformed. Her new hair is sexy and super shiny, framing her face in flattering waves. The Pob just washed her out, made her look drab and about twelve years old.
Advertised
No one is sure what kind of extensions they are. They could conceivably be any of the following - or most probably a mixture of them. A weave/ clip in extensions/ semi permanent/ real hair. The beauty industry is rife with speculation about the whole business. Rife I tell you!
Whatever they are I want some. What do you think?