 Love them or loathe them the Kardashian clan are never far from the public eye and for the most part I don't pay much attention.   UNLESS  of course we're talking nails.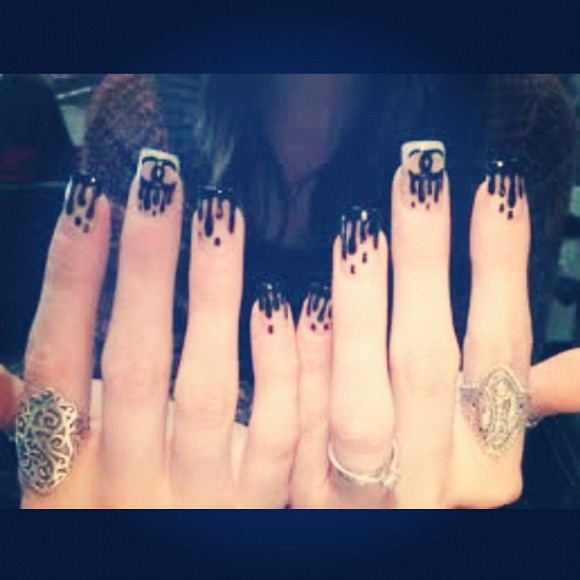 When Khloé twitpicced her Chanel Rain nails on Thursday I knew I had to have 'em. While the design may also divide opinion, I've an inkling it#s about to become very popular indeed.
Because we're big fans of making brand new trends accessible round these parts, I've put together a simple step by step pictorial so you can achieve the look before anyone else (except Khloé) without the salon prices.
The most important tool in a design like this is a daycent nail art pen. My choice was Wah Nails for Model's Own, you can pick one up online on in larger Boots stores.
1. Start with a flesh coloured base to set the design apart, I've used two coats of Avon's Naked Truth.
2. Using the brush side of the nail art pen, line out and fill in your tip.  You could always use a French Tip guide or tape, if you're unsure.
3. Each nail has 4 or 5 paint drippings. Begin each by placing a dot on the nail bed and using the nib to connect them to the tip. Soft even pressure on the bottle works best.
Advertised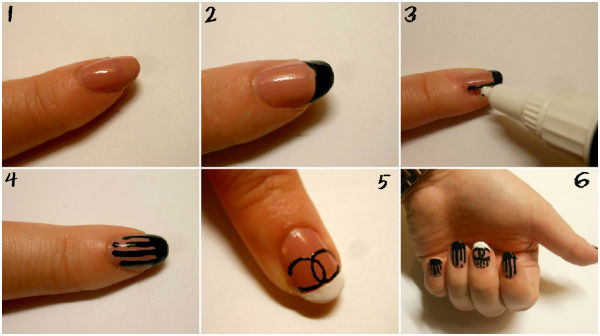 4. One or two random dots make the drips seem more authentic.
5. On your middle nail, paint a white tip using your white polish. Then carefully draw your two Cs. Not gonna lie, this took a little practice.
6. Coat all nails liberally with a clear high shine top coat. Seche Vite is a favourite of mine as it won't smudge your work (painstaking Cs especially).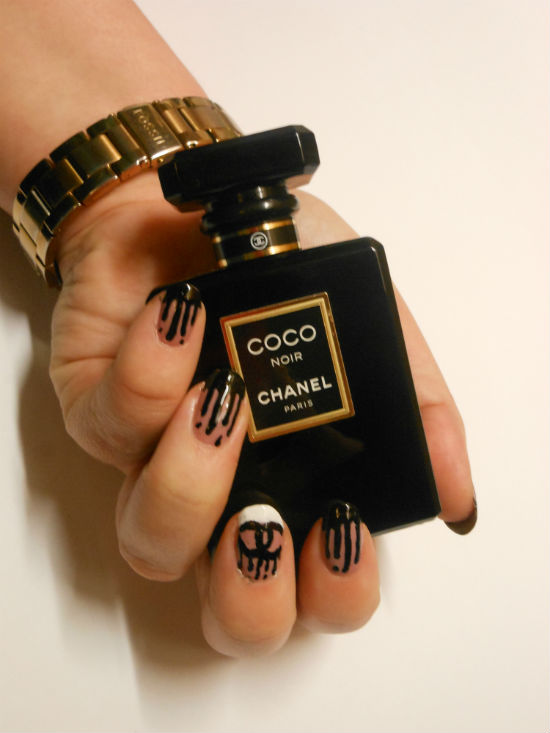 Of course this design looks best when the polish appears to be dripping, which means upside down... which means whipping your hands up when people ask to see them because they will ask to see them.
Personally, I can't stop looking at them. I now not only have the badonkadonk of a Kardashian but also the fashionáblé manicure. It's like I  AM one of them. Nearly.
What do we think? Will your nails be wearing Chanel Rain?