 LUSH is so cute when it comes to limited edition lines for special occasions. The Christmas Penguin bubble bar was cuteness per-penguin-ified and those bath bombs are always delicious enough to practically eat (and ah, you actually can kind of eat one of the new products...)
Predictably, they've loads of adorable Valentine's Day goodies that any LUSH fan would be delighted to receive on the big, fluffy, rose-mantic day and we know there's a lot of you out there. So leave this page open when the other half is around why don't ya?
First thing's first - hearts! Because what's more Valentinesy than hearts? We've got the Cupid's Love soap (€5.50), which is fruity as hell, I mean, heaven with figs and passion fruit galore. Yummy.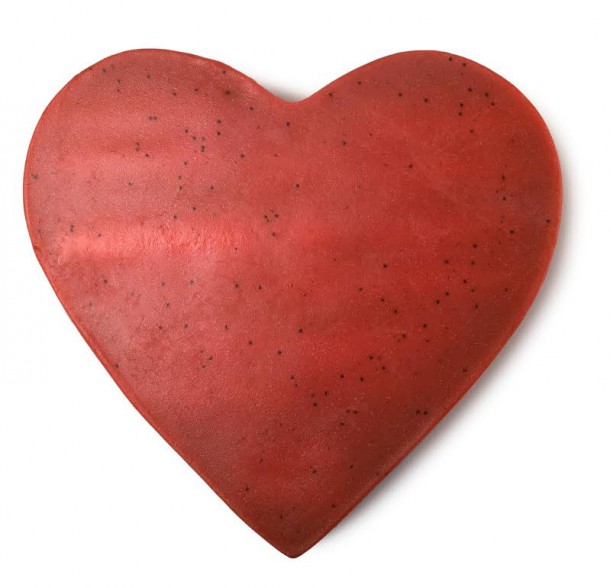 Heart number two comes is the Heart Throb bubbleroon (€4.50). A bubbleroon, you ask? A bubbleroon is a bath product that you crumble under running water to fill your bath with bubbles! It also turns water a bright red colour so we're thinking you might want to hold on to it till Halloween.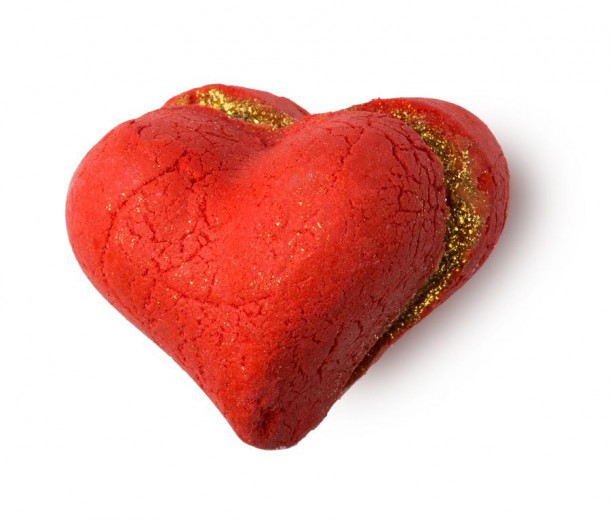 Of course there's a bath bomb in the collection (hurray!) The jasmine scented Floating Flower (€4.50) kind of trumps a bunch of flowers in our romantic poetry book; it fizzes into a rainbow of colours in your bath. How delightful.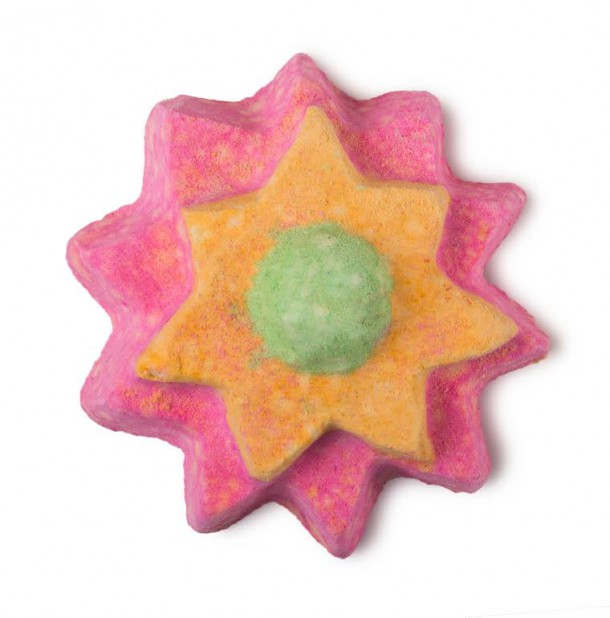 As for that Unicorn Horn bubble bar (€4.25), well, it's quite weird but also lovely. You will never be able to go back to normal old suds after this bubble bath. Did someone say pink bubbles? Don't mind if we do.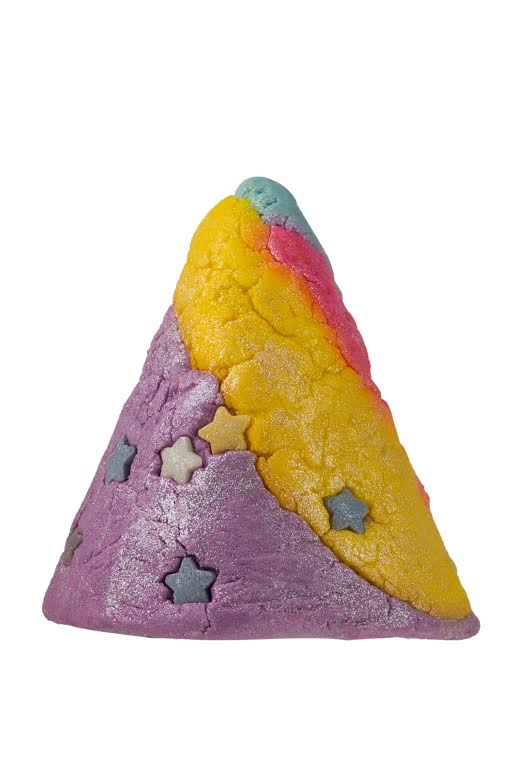 Before we move on, I'd like to compare the nice image above with the Unicorn Horn we received:
Advertised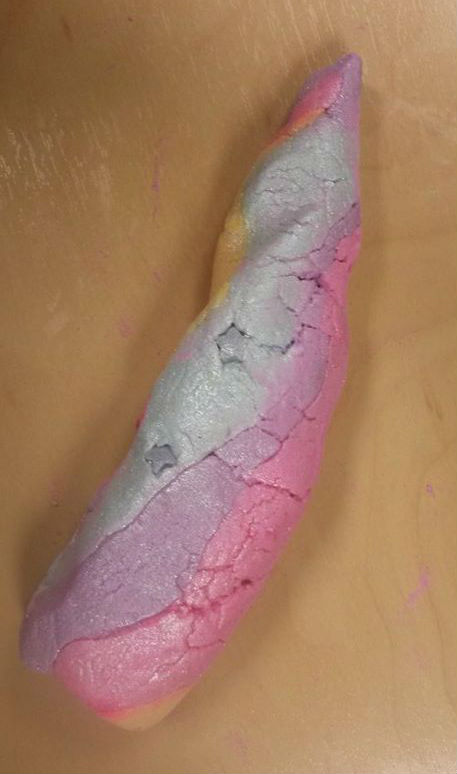 That's all.
Moving on, how many times do you apply a lip scrub and want to lick off the excess but can't because you will probably feel quite ill? Too many times I'll bet. That problem has been solved. So, The Kiss lip scrub (€6.50) is like, the best lip scrub ever. It's made from caster sugar, sea salt, edible red hearts and hundreds and thousands and yes, you can eat it! Now I will admit it's not delicious, but it definitely won't poison you. Just dab, buff and lick.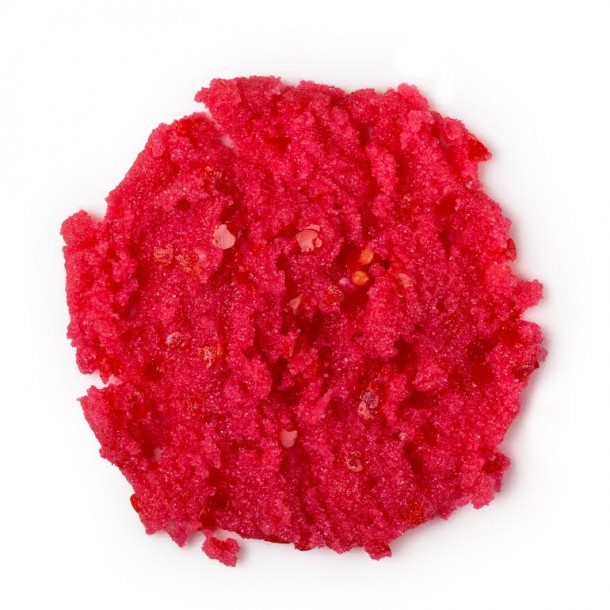 Unfortunately you can't throw Prince Charming shower gel (€6.25 / per 100g) in hot water and expect it to melt and produce sparkles and light (well, it is a shower gel) but it will leave your skin silky soft and smelling gorgeous. And it will last more than one go!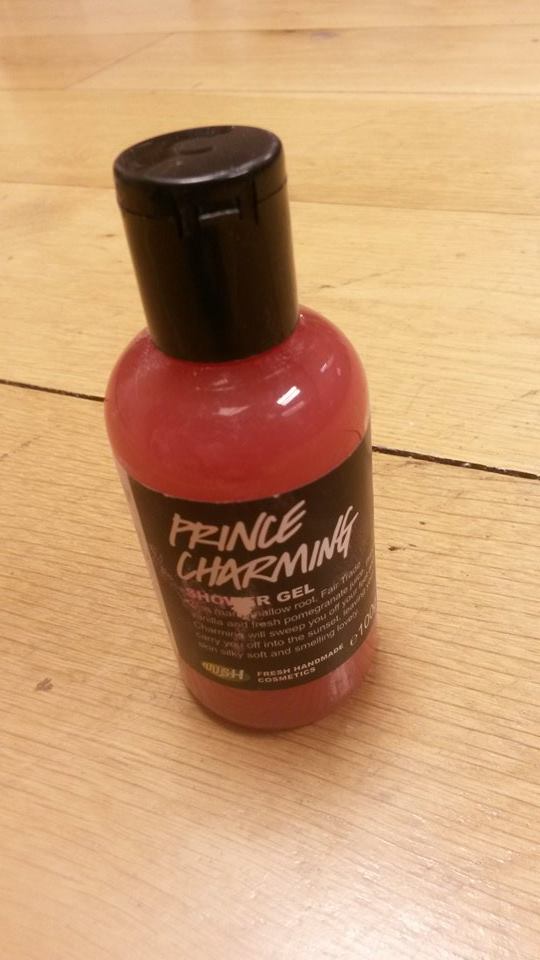 There are prettily packaged gift sets too and a couple of other nice things, like the Love Locket bath bomb (€8.95) and The Kiss lip gloss (€7.50) and they're all available in LUSH stores now!
Read more on all things skin in our designated skin section here.
We know that many of our readers are big LUSH fans, are you one of them? Why do they take your fancy? Will you be hoping for any of these new products? Let's hear it in the comments!
Advertised