 Even if your wedding day takes place in Winterfell and the only prospect of keeping warm is to cart a portable space heater around with you Tom Cruise style, you certainly won't want chapped, flaky, sore lips.  As I have mentioned many times before, your face is in every photo, so it's the one thing you want to keep as flawless as possible.
That is why we here at Beaut.ie have your back and between my eight years of actively working with and specialising in bridal makeup and prep and Miriam's recent engagement, we are going to guide you through all the top tips in the run up to your wedding day each and every Thursday at 12 noon.
If you missed last week's post about the importance of brows you can catch up here.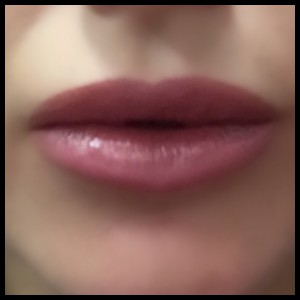 This week I want to cover getting your lips prepped and primed to perfection for the big day in question. There is nothing worse than chapped lips and this technique will help your lipstick look, feel and last better all day long. Smooth, supple and juicy smackers, here we come!
What you will need
Advertised
1/2 teaspoon of sugar
1/2 teaspoon of honey
1/2 teaspoon of olive oil
a pinch of cinnamon.
Method
Mix everything up and rub the concoction on your lips for 2 - 3 minutes. It's delicious, takes five minutes and makes your lips plumped, smooth and primed to perfection.
And that's it. Easy as brushing your hair (and it can be spread on your toast if you like).
It's the little things that count in the lead up to your big day. Do any of you brides, bridesmaids or wedding guests-to-be have any requests for future bridal posts?