 This time of year is really tough on your skin and dry chapped lips are a problem. Unfortunately, flaky lips do not make for luscious smooth looking lipstick.
When the weather is biting cold and the elements are out in full force our skin suffers. For anyone who suffers from dry skin, you will know the problem is at its worst at this time of year. Nearly everyone will have dry and chapped lips. Lipstick tends to catch in flaky little pieces and looks patchy on your lips.
As a regular (every day) lipstick wearer I have to compromise in these harsh lip conditions. So I turn to my trusty old pal Carmex. I am a little obsessed with the stuff, the strawberry tube in particular because it smells delicious. It works really well as a slippy, conditioning base for lip colour. You apply Carmex first and then outline your cupids bow and then the fullest part of your bottom lip. Next, colour in your entire lip with the lip pencil and blot your lips together a little. The lip pencil melts into the balm and spreads evenly across your lips.
I love Carmex with MAC Cherry lip liner for a vibrant red lip.
Advertised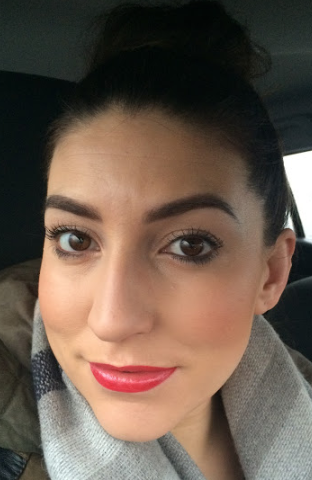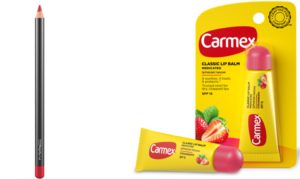 What's more, with just a tube of Carmex and a variety of lip pencils in your bag you can create whatever lipstick colour you feel like on the go!