 I didn't need another reason to go on summer holidays. But I have one.
Last night The Loop in Dublin's Terminal 1 had a party to celebrate the opening of their new €8m retail area. And it really is a beauty.
There are more than 18,300 sq ft of new and improved stores including the Whiskey Collection, which has the most diverse range of whiskey brands in the world, the Wine Goose Chase which features wine with an Irish provenance from around the world, and Candy Cloud, a confectionary wonderland that features a'magic hollow' entrance for children where they can explore an enchanted forest filled with giant lollipops and marshmallows.
And yes, I want to hang out in all three of these stores.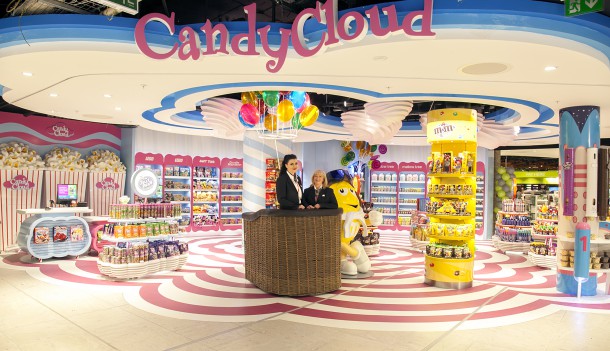 But there is one area in this new-look Loop that will be the destination for all cosmetics fans. The new luxury beauty hall will require extra mopping time due to the level of drool that shall be present on this area of the floor in Terminal 1.
The new Perfume & Cosmetics area has Ireland's largest range of beauty brands with 70 international names including Mac, Clarins, Bobbi Brown, Jo Malone, Crème de la Mer, Estée Lauder, Lancôme and Chanel.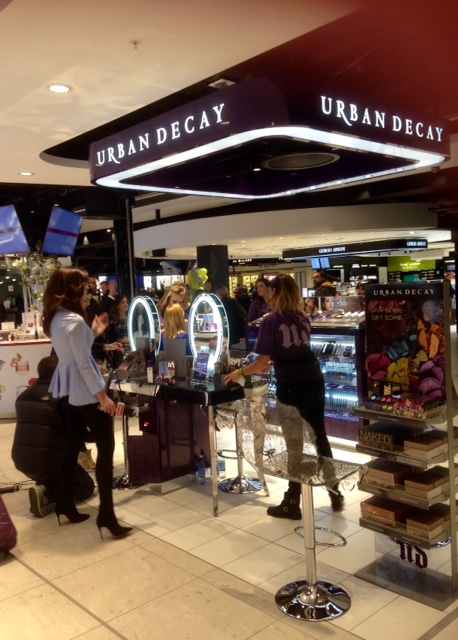 And there are three new beauty additions including Urban Decay, Aveda and Kiehls. 
Advertised
And if you are a fragrance fanatic, you'll be happy to hear that four new ranges will be added to The Loop's existing 2,000 strong perfume collection. This includes two Irish exclusives - Dolce & Gabbana's Velvet Collection (their Velvet Love scent is my favourite of the ten-strong collection) and Elie Saab's La Collection des Essences, a quartet of luxury unisex scents created in collaboration with perfumer Francis Kurkdjian. 
And Armani Privé and Tom Ford Private Blend are the two other delicious additions. 
 You'll need to bring a spare suitcase as you go through because The Loop has 963 foundations, 1652 lipsticks, 587 eye shadows and over 1500 skincare products. It's like a swatch paradise. 
And it's worth saving your pennies for because fragrances are guaranteed to be at least 20% less than downtown prices and the skincare is at least 15% less. I'm pretty sure I saw our friend Eddie Hobbs spritzing himself with Jo Malone's Pomegranate Noir in the corner.
So tell me Beauties, where shall we go on our Beaut.ie holiday? Will you be passing through the shiny new Loop in Dublin's T1 anytime soon? And what kind of products do you like to fill your wheelie case with? 
And if you fancy winning a fabulous hamper from The Loop, packed full of beauty hall goodies to celebrate this marvellous makeover, fly right over to our competition here!
Advertised
If you'd like to find out more, you can find The Loop on Facebook here or tweet them @TheLoopDutyFree.