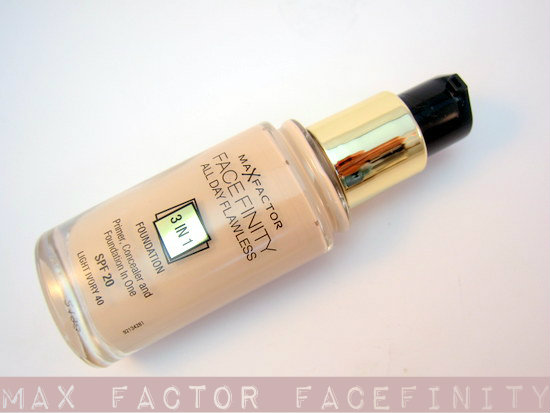 You know, I'm really rather taken with Max Factor's new foundation offering. And that's despite having weaned myself off more matte finishes in favour of something a bit dewier (lately Origins Plantscription foundation has been my cover-up of choice).
But you know what this really reminds me of? None other than Chanel's Perfection Lumiere, just with a tad less luminosity, less coverage and less shade choice. But both products have adjustable coverage levels, set on the skin, feel dry and smooth to the touch, have that second-skin thang going on and really do stick around all day.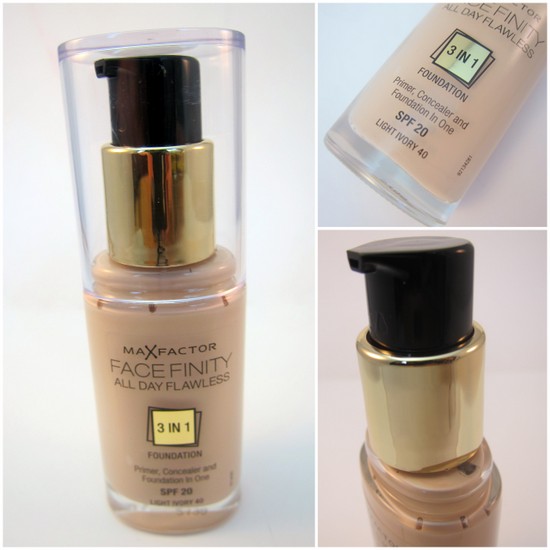 The finish is quite perfected, yet somehow looks quite natural at the same time – probably because, despite what it's billed as, the coverage level isn't heavy at all. I'd describe it as light-to-medium (whereas the Chanel product's more medium-to-full). Facefinity claims to be a primer, foundation and concealer in one but I totally need a separate concealer – this did nothing to hide my dark circles and the second head that has attractively sprouted from my cheek.
What I don't need with this though, is powder – my MAC Blot powder is languishing idly in a drawer. This doesn't wear off my oily t-zone, and it doesn't settle into fine lines or cling to dry patches, either.  The SPF 20 is another added bonus.
Advertised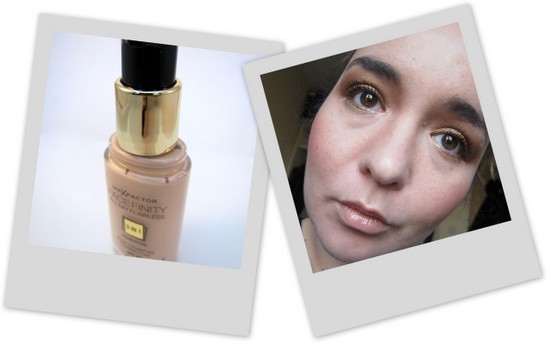 I'm wearing the shade 'Light Ivory' which is just a smidgeon too light for me
Like all matte products, this will probably not be great for dry skin. But if you're normal, oily or combination, want a matte, even finish without caking on the product and need a foundation that will go the distance, I think you'll get on very well with this. It's a very reasonable €14.99.
What do think, is Facefinity floating your boat? If you've already tried it, share your feelings in the comments!