 Promoted Beauty
Summer mini-break packing does not have to be a pain
Even if it's rainy and grey, summer has a funny way of giving you the auld wanderlust. While organised people will have a summer holiday planned since January (which, by the way, is the best month to do it), some of us, well, don't. You may not have got round to it. Maybe you don't have enough holiday days left because you booked a holiday in September when all the kids will be back in school (good thinking). But we're guessing that at this stage, a summer mini-break is definitely on the cards.
Whether you've got a last minute deal for an extra long weekend in the south of France or you've agreed to spend four days in your cousin's caravan in Clare, you'll need to pack wisely.  When all you want to do is get away from it all, the last thing you want to do is lug around your extra-large suitcase.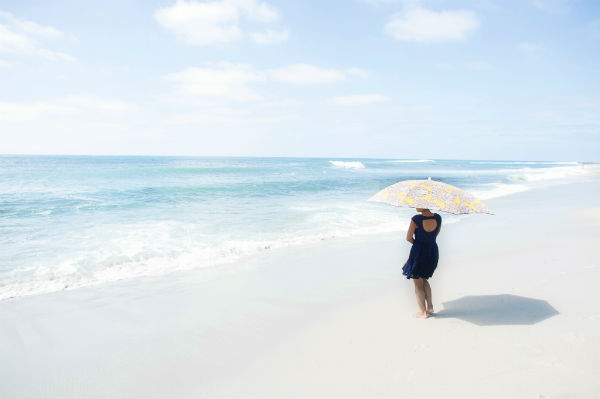 The basics
You don't need six changes of clothes when you're only going away for three days. On the day you travel, wear comfortable trousers and decent trainers or plimsolls in a neutral colour (that way, it will complement the rest of your outfits). Wear a plain white or black t-shirt. Bring one day dress, one night dress, a pair of your favourite heels and a spare top for the day you leave. A lightweight trench coat will work during the day and night. Don't forget your pyjamas. Or underwear!
The accessories
If the tee is too plain for you, accessorise with a pendant or chunky necklace. You can afford to go wild with jewellery since it doesn't take up too much space, just don't bring anything that would devastate you if you lost it. When you bring plain but versatile clothes, you can add personality with your chains and earrings.
Advertised
One of the best accessories you can take with you is a medium sized scarf. It can act as an extra layer if you get chilly, or as a picnic blanket if you find yourself at the beach or in a park.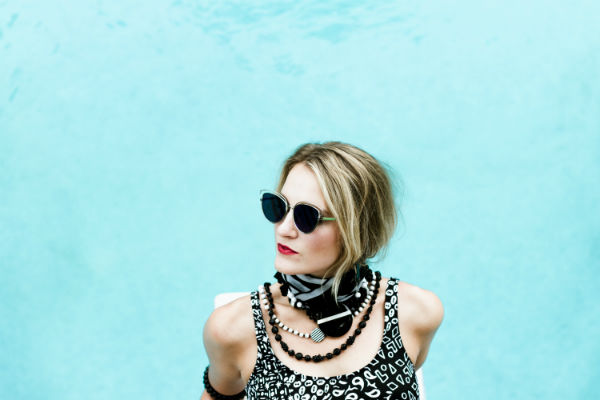 The toiletries
You know it, and I know it, bringing full-size shampoos and conditioners is just plain silly. Remember, most hotels and many Air B&Bs and regular B&Bs provide that stuff anyway. Do bring a travel toothbrush and toothpaste and do transfer your regular cleanser and toner etc. into travel-sized containers. Don't try to convince yourself that you're ok with using face wipes as an alternative to your usual routine. You won't be.
The makeup
Like with your clothes 'kit', the makeup you bring on your summer mini-break should be versatile, too. Bring your usual base - this is not the time to be trying a new foundation - and your usual red lipstick and day lip colour. Of course, you'll need a mascara and a brow kit (they make you look instantly polished without much effort). And you cannot leave home without your SPF. But there's no need to bring your entire kit. It's summer, remember, when less is more.
No7 has just gone and made packing for your summer mini-break packing that little bit easier. When you buy two No7 cosmetics or makeup brushes in most Boots store or online at Boots.ie, you will receive a FREE Summer Ready Gift Box worth €32. It includes these four travel-sized beauts.
No7 Extreme Length Waterproof Mascara Black 4.5ml
No7 Stay Perfect Amazing Eye Pencil Bronze 1.2g
No7 High Shine Lip Gloss Just Peachy 4.5ml
No7 Protect & Perfect Intense Advanced Facial Sun Protection SPF 15 10ml
Advertised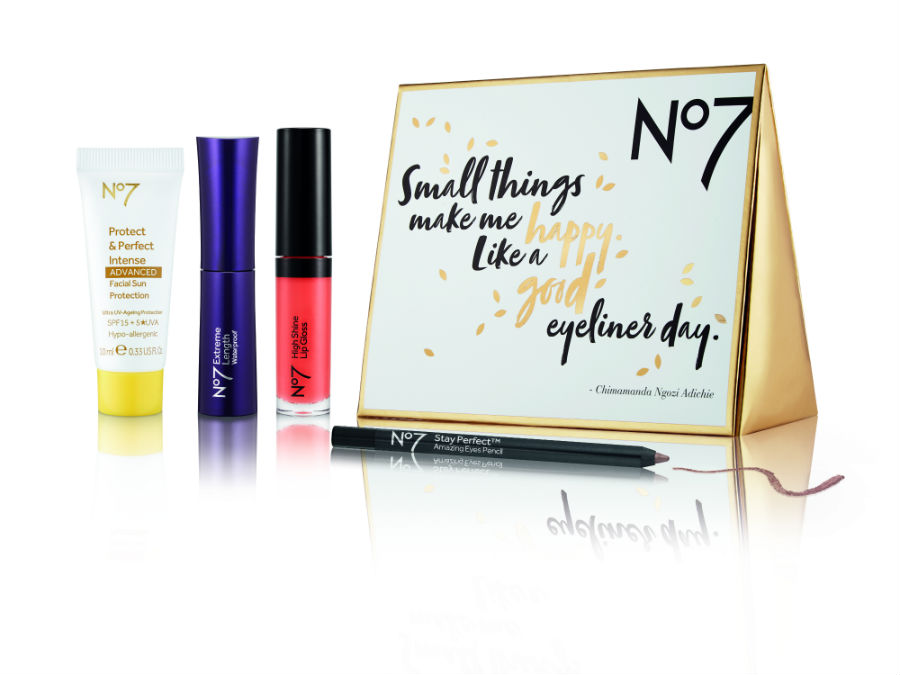 This amazing free gift is available until 4th of July or while stocks last.