 No joke, The Balm Even Steven whipped foundation is this foundation nut's new fave
Foundation is a tricky one. We are always on the hunt for something new and amazing that will transform our skin, with full enough coverage to hide all out imperfections yet light enough not to stick in lines and look cakey. It can sometimes be a catch 22, ending with you having to compromise on coverage or texture. But, with The Balm Even Steven, all of this is about to change.
I've always been a fan of The Balm, stemming from the first time I tried Mary-Lu-Manizer. (If you haven't got it already I can guarantee you that you are missing out.) So, with the launch of their new full coverage foundation, I was already intrigued and looking forward to trying it.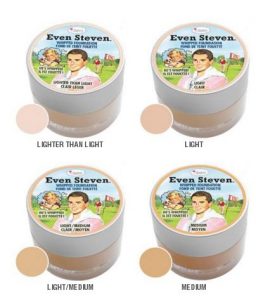 The Balm Even Steven €22
In Ireland, the new foundation has eight colours to choose from starting at "light" and going up to "after dark". The formula is a souffle-like whipped texture, and a little goes a long way as it's highly pigmented. I found the product went on like a dream and blended so well into the skin. I chose to use a brush to apply it, but you could also use your fingers. For those of you who prefer a lighter coverage, you could mix it in with a bit of your favourite moisturiser to dilute down the formula. That way it will last even longer as it will stretch out the product. It's a natural matte finish but again if you want a more dewy finish mix it with a strobe cream or an illuminating moisturiser.
I personally tried it out to show you the results.
Advertised
Before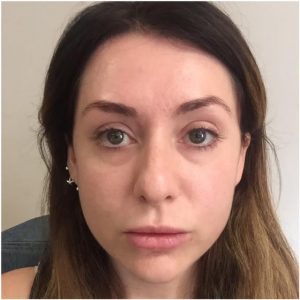 After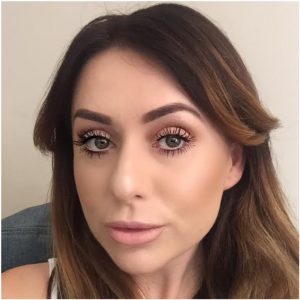 I'm really impressed with this new foundation, and would definitely recommend it to those especially with oily to normal skin. For those of you with drier skin, I would suggest, as I would with any matte foundation, to mix it with a bit of a hydrating moisturiser. At this stage, it's been on all day, and I haven't had to top it up at all. There is no cakey-ness whatsoever and it hasn't separated on my skin like a lot of foundations do with me. My only negative remark is that I feel the colour range should start lighter. I'm wearing the lightest shade and for that really pale Irish skin tone it will just be too dark.
All in all, it's a 10/10 from me and is available from this weekend at Debenhams. 
Advertised
Have you tried out a new foundation recently that you're raving about? We want to know all about it.