 The Konjac sponge is the easiest, quickest, cheapest and most effective cleanser you will find at the moment
Don't you just love that squeaky clean feeling when you have removed your makeup, exfoliated your skin and washed your face? Well, the Konjac sponge will give you that arctic fresh feeling after a 2-minute rub in the shower.
Kiss Konjac Natural Cleansing Sponge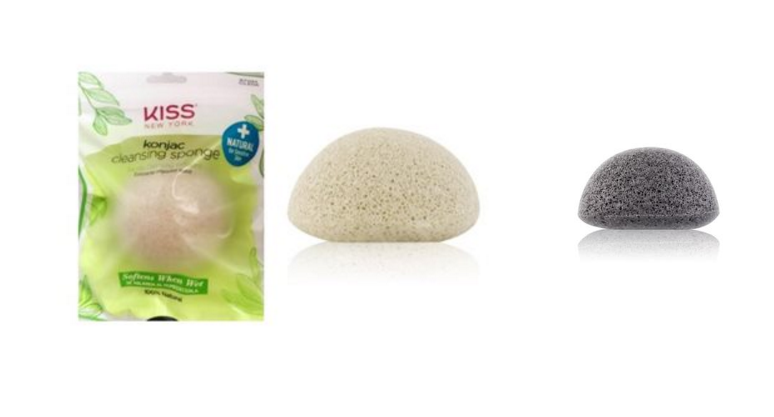 It's 100% natural, vegan and organic, made from the fibres from the root of the Konjac plant. When you take it out of its package it will feel like a very lightweight, rough rock but when you wet it, it turns into a soft sponge. However, the Konjac sponge feels like no other; it feels like a small firm piece of jelly. It is naturally exfoliating but doesn't feel rough against your skin.
Advertised
There are different sponges for different skin types. The Kiss Natural Konjac €3.99 is for sensitive skin and the Charcoal Konjac is for combination/oily skin. You can use it by itself to gently cleanse and exfoliate or you can use it to remove makeup. To remove makeup, use the sponge with a little bit of your usual cleanser. It would work well with a foaming cleanser like Cetaphil €11.99. We love the practicality of this washing tool. Take note, though; to prevent bacteria build up the sponge needs to dry out after use. Squeeze out the water from it after use and then squeeze it in a towel to remove as much water as possible so that it dries out completely.
cleanses and exfoliates and lasts for three months
Do you like to use a wash off cleanser or do you prefer to cleanse with cotton pads and cleansing milk?