 We all know what it feels like when our skin is parched. It's no fun at all. But, we've found a new mask that will help wave bye-bye to tight, uncomfortable skin. 
With Paddy's Day and a long weekend (yay!) just beyond the horizon, it's safe to say that more than a few of us will end up, eh... "dehydrated" at some point over the next few days. Along with a splitting headache, we can probably expect our skin to kick up a fuss too. Fear not, though, you can cheat a brighter, more hydrated complexion quite easily.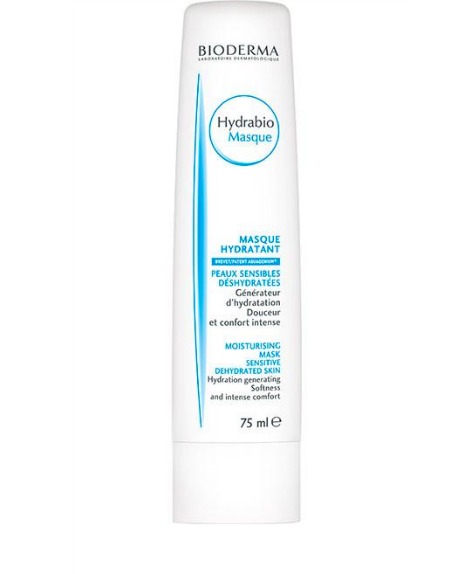 Say hello to our little friend, the newest addition to the Hydrabio collection from Bioderma, the Hydrabio Mask (€13). What we love about this mask is that it is fuss and frill-free, just doing what it says on the tin. The light formula is designed for dehydrated and sensitive skin but will work for any complexion really. It gives a shot of moisture and plumps out those added fine lines you get through dehydration (you know the ones, where you wake up and suddenly look about ten years older, yikes!).
Advertised
When applied, the Hydrabio Mask feels soothing and cooling, like having a big glass of water on a scorching day. After ten minutes, simply tissue off any excess and voila, glowing skin is yours again! It works really well as a pre-makeup treatment for skin in the morning but also in the evening when sitting about watching telly in your PJs.