 Lilac is right on trend this season. It's great for anyone who wants to wear colour and not look like they're having an '80s moment.
Urban Decay has released a new palette that's fully on trend. Inspired by the Number 1 shade of Vice lipstick, it really embraces the lilac trend and it's really gorgeous and girly. It's not your average wear-it-every-day-nude palettes but it's not one of those crazy colour palettes that you'll only use once in a  blue moon either. It's a palette you should buy if you'd like to change up your colour palette for summer.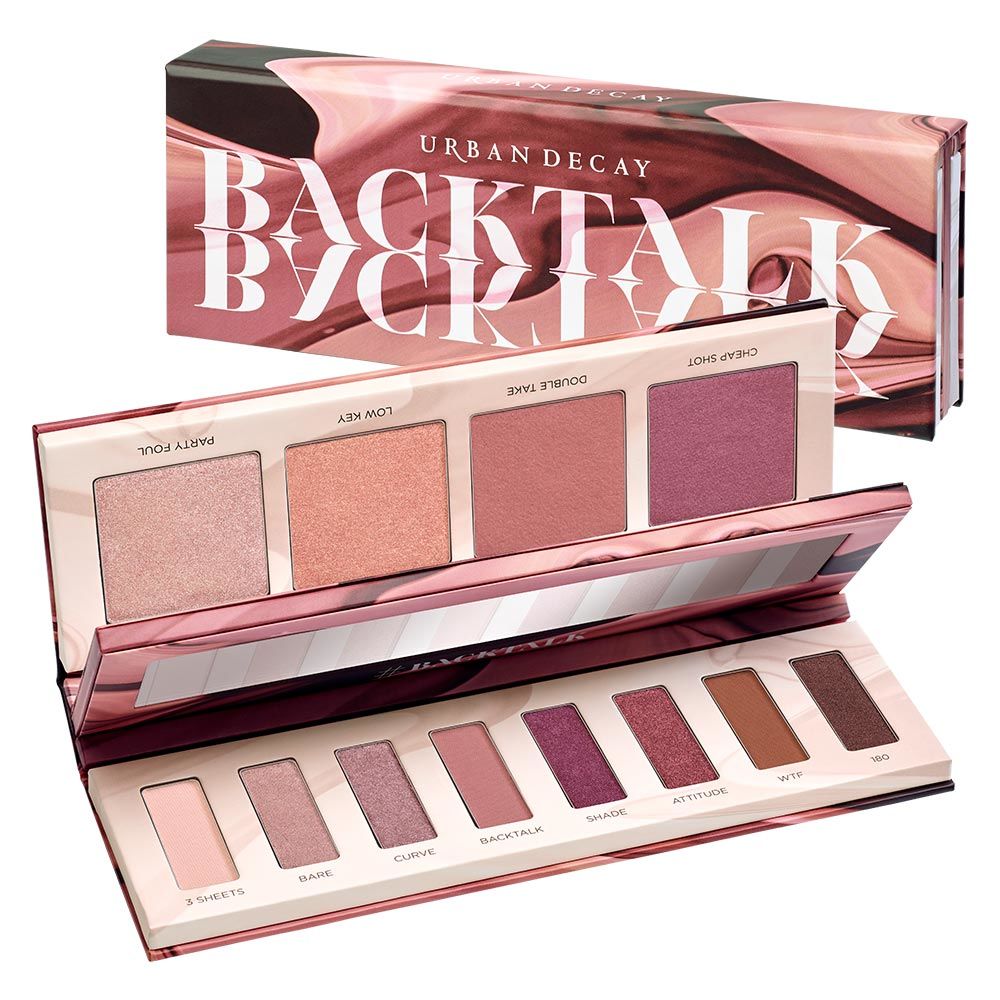 Urban Decay Backtalk Palette PRICE TBD
This palette is really quite easy to wear. Even if it doesn't look like your usual versatile browns and gold it can be used for everyday looks as well as an evening look. On the eyeshadows side, it has a good variety of mattes, shimmers and satin finish shades. You just have to think about your makeup differently. It's about trying out pink, girly, cool-toned eye makeup looks instead of your usual nudes. The colours suit all skin tones, all complexions, you just need to play around with them and learn how you like to wear them.
You can go for a plum or a cranberry tone for a night out. I would love to use Shade or Attitude and blend them out with Backtalk. Either colour combination will make your eyes pop. For a daytime look, use 3 Sheets as a base with a light wash of Bare or Curve. A soft pink eyeshadow look is so pretty and is totally suitable for day wear.
Advertised
The other side of the palette has a selection of blushes and highlighters. Cheap Shot looks a little dark and unwearable but it's actually a gorgeous plum blusher. You just need a little or you can mix it with the lighter shades for a subtle hint of plum.
Are you an Urban Decay eye palette fan? Does this take your fancy.