 NIMA Nets are ideal for keeping your makeup brushes hygienic, safe and looking like new, whether you're travelling or simply popping them into your handbag for retouches during the day.
Makeup brushes are part and parcel of our everyday beauty routine. We all have our favourites, and it can be so disappointing when they finally reach the end of their shelf life. We want them to last, retain their shape and perform at their best for as along as possible. So with that in mind, we've found a handy little accessory that will help with just that from Irish brand NIMA Brush.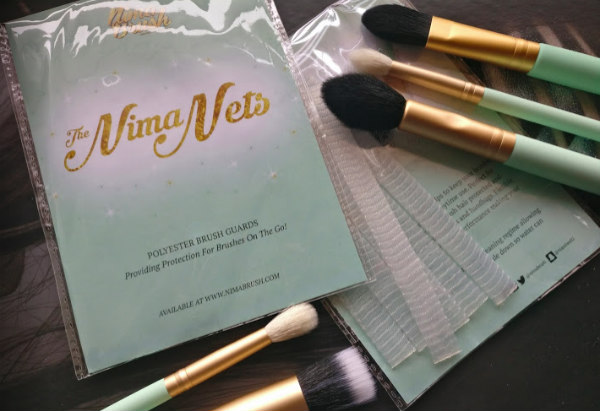 The new NIMA Nets (€9.95) are one of those products that are so simple, but so effective. In each pack, you'll find seven individual, flexible plastic nets. These expand and contract, which means you can fit any brush in them from small eyeliner brushes to large powder brushes.
Advertised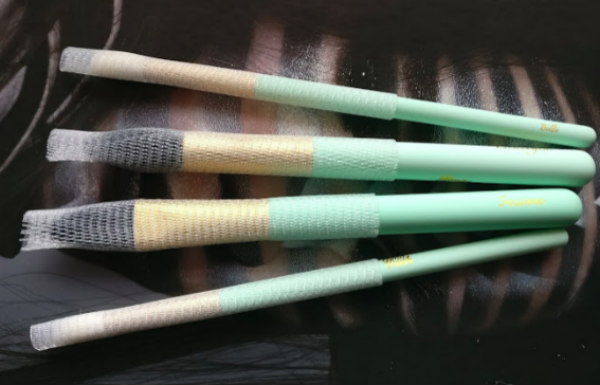 Designed to hold the bristles of brushes in place, NIMA Nets also help to keep brushes clean and hygienic. As well as that, the nets stop bristles from snagging if you're just popping them loose into your makeup bag or hand bag.
From a travelling point of view, we like that the nets are flexible enough for smaller brushes to be bundled together, while larger brushes are kept neat and streamlined (because you can never have too much space!).
NIMA Nets are available online via Nimabrush.com