 We usually choose between a smokey eye or the 'light colour on the lid and dark at the edges' look, or maybe a wash of shimmer shadow all over the lids. For something a little bit different try out spotlight eyeshadow.
This is an eyeshadow technique that's unusual and it's an easy look to achieve. You can create the look using any two colours. If you like neutrals you could use a brown and a gold; if you want a pop of colour you could go for a burgundy with a cranberry shimmer. Ideally you need a darker matte eyeshadow and a paler colour with a shimmery texture to create the 'spotlight'.
I went for something completely different and used pink and gold to create this eye makeup. Having the correct brushes is important to creating a look like this.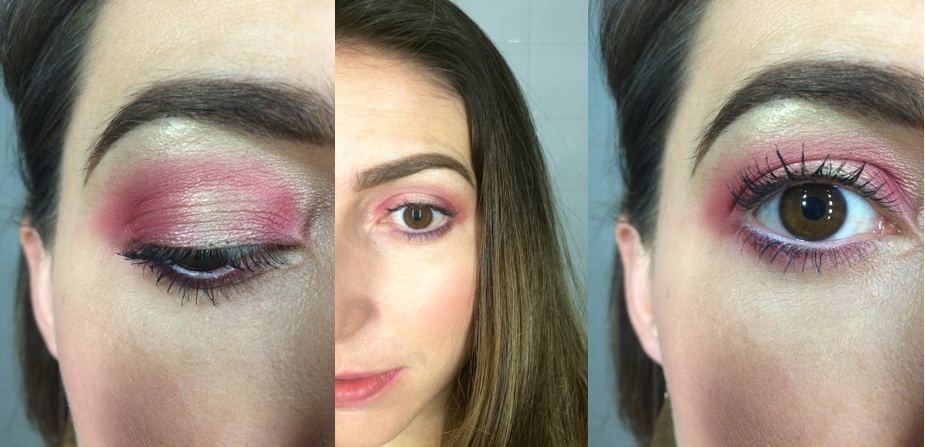 Urban Decay Eyeshadow Primer Potion €21
MAC Blush in Never Say Never
MAC Lemon Tart (from the warm neutral palette) €59.50
MAC Fascinating eye kohl €18.50
Catrice Glam and Doll Sculpt and Volume Mascara €4.50
Advertised
MAC #217, #224, #239
Always apply a good eyeshadow base for a look like this. You need the eyeshadow to stick and the pigment to be strong as definition between the colours is key to creating the look.
Using your #217 build up the matte colour (I mixed Passionate and Never Say Never) on the inner and the outer corner of your eyes leaving a gap in between where you can see the skin of the eyelid. You want this to be really opaque so layer it on little by little until the colour is really strong.
Bring the same matte colour underneath your eye and work it into the lower lash line.
Use your #239 brush to create your spotlight. Apply the shimmer colour (I used Lemon Tart) to the gap you have left in the centre of the lid. Layer this again so the colour is vibrant.
Finally take your #224 blending brush and take a tiny bit of your matte colour to blend it into the crease. Use window wiper motions and circular motions with the brush to buff out the edges.
With nothing left on the brush use your #224 brush again to go around all the edges in circular motions and diffuse all the edges for a smooth, blown-out finish.
This eye makeup will look like a smokey eye when it's finished but the shimmer in the centre of your lid will catch the light and make your eyes pop.
Advertised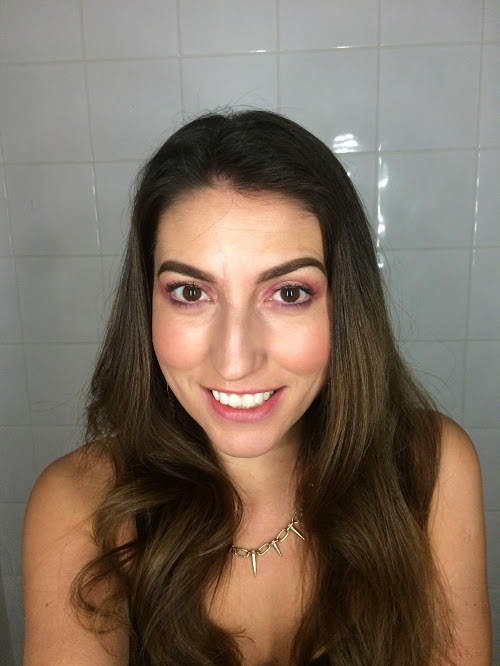 Pro tip: blushers and eyeshadows can usually be used on any area of the face. Double up your blusher as an eyeshadow or use your favourite eyeshadow base to highlight your cheekbones.