 Because it's been the longest month in history, you deserve a treat this payday
To be honest, I've been treating myself all month. Beaut HQ is far too close to a shopping district, and my shopping addiction won't let me ignore a sale. But now that my bank account is healthy again - and if I don't check 'till this time next month - I 'can afford' to buy one or two items for their full-fat price.
It's February this week, and it didn't get dark till around 5 o'clock yesterday which means it's practically spring, and we can start dressing for it (just wear your winter coat, scarf and hat over your frilly yellow dress and strappy shoes). Your skin is probably starting to get back to normal thanks to a month of not eating and drinking like Henry VIII so I think it's time to introduce some nice new skincare products to our routines.
Let's give a bit of TLC to our living space, too, and fill the gap where our Christmas tree used to be with a nice lamp or something. In fact, let's feng shui the sh!t out of our selves and our homes.
Debit cards at the ready!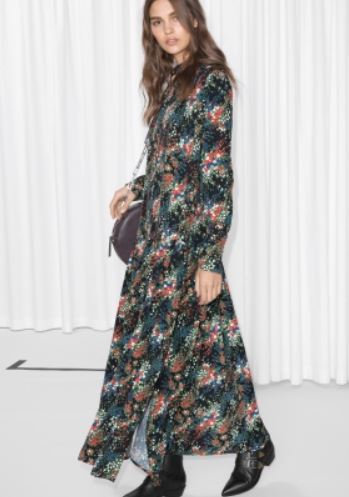 & Other Stories Oversize Maxi Dress €99
One of 'The Looks' of SS18 is a long, flowing skirt with boots. This dress fits the bill perfectly: wear it under a chunky jumper now, and when it gets warmer, roll up those sleeves and add a colourful belt.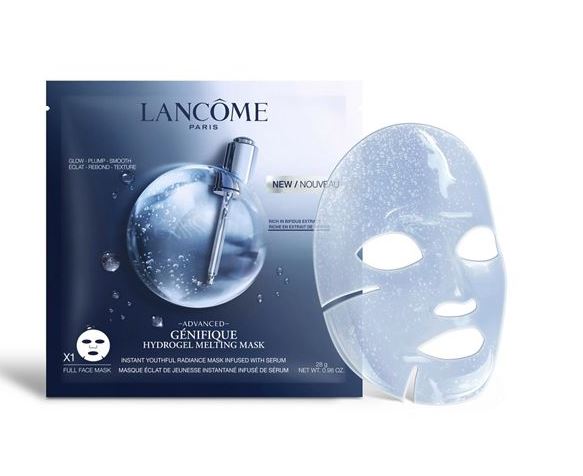 Lancôme Advanced Génifique' Hydrogel Melting Mask €20
So it's €20 for one mask and €73.50 for four, but for one week only, you can afford it! (lol) This is the mask version of the cult Advanced Génifique serum that any woman of any age or skin type can use for many different reasons. They say it will optimise your skin before makeup; it can restore radiance; and, used before bed, will give you plumper, firmer skin in the morning.
I used this as part of my Sunday skincare ritual, and it was a gorgeous final step.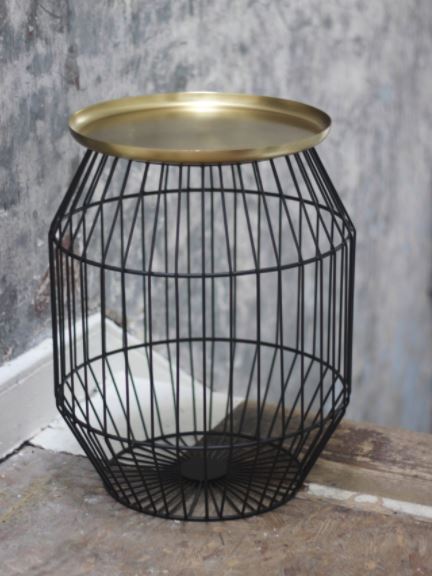 April & The Bear Nout Wire and Brass Table €74 WAS €110
So we're not abandoning the sales completely, not when deals like this are available. How good would your Friday wine glass look on top of this?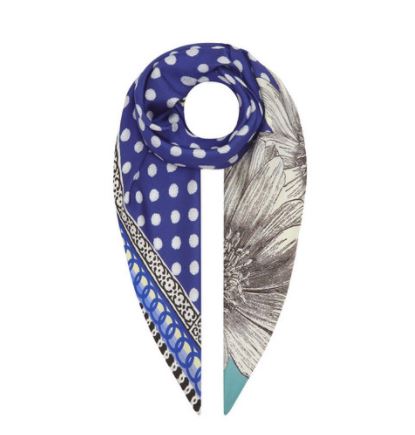 Advertised
I adore this design. It sits quite comfortably among the Alexander McQueens and Fendis in Brown Thomas. It's even better that the designer, Susannagh Grogan, is Irish. Everyone needs a couple of really good silk scarves in their possession. As the temperature rises, you need something in between your winter scarf and a bare neck. They're classic pieces that you'll have forever (I have loads passed down from my grandmother), but scarves are also going to be huge this Spring/Summer. You'll see them as belts, 'round heads as well as tucked into trench coats.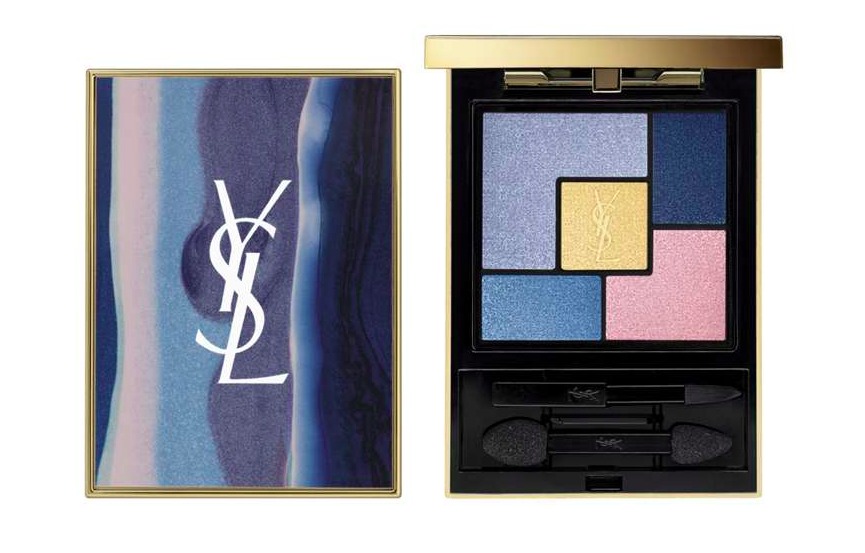 YSL Couture Palette Collector Pop Illusion Eye Palette (€55) 
You really know it's spring when people start adding blue hues to their peepers. This was Sarah Jane's standout pick from YSL's new collection. Read her thoughts here. In the collection are two new nail polishes too, that I absolutely love. The coral is on my talons right now. Read about them here!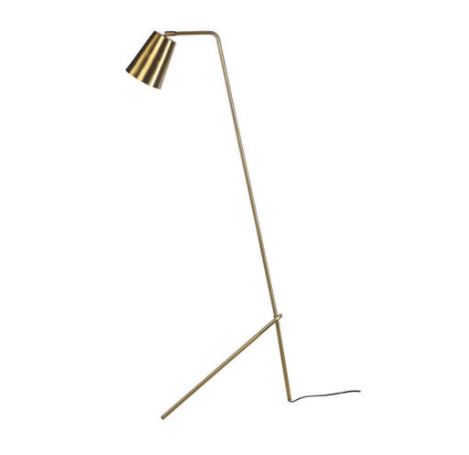 Yeah, this is replacing our Christmas tree.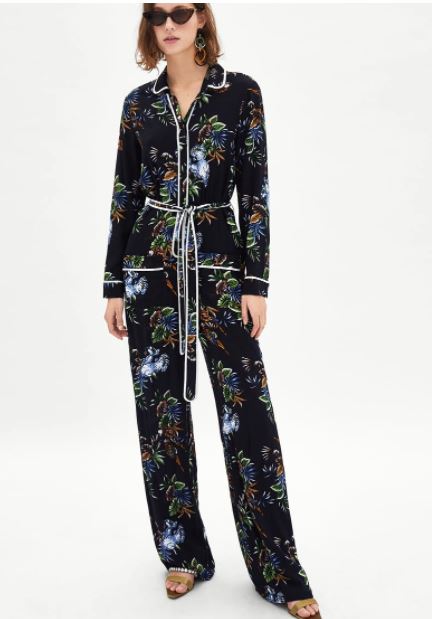 There's only one time of month when you can get away with buying a pyjama-esque printed jumpsuit, and that's payday.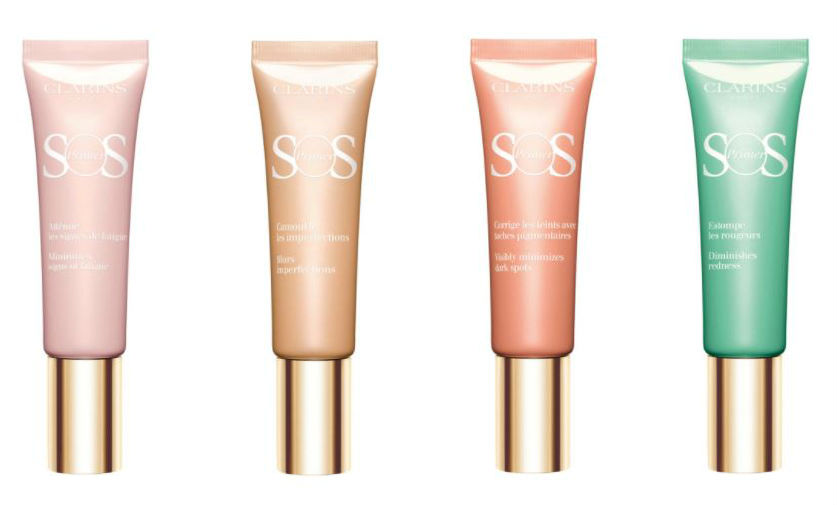 Clarins has launched six SOS primers in its SS18 collection for 'every skin concern'. There's 00 Universal Light for lack of radiance; 01 Rose for fatigue; 02 Peach for imperfections; 03 Coral for dark spots; 05 Lavender for sallowness; and 04 Green for redness. Because most people have more than one issue to tackle, this payday, don't just choose the one.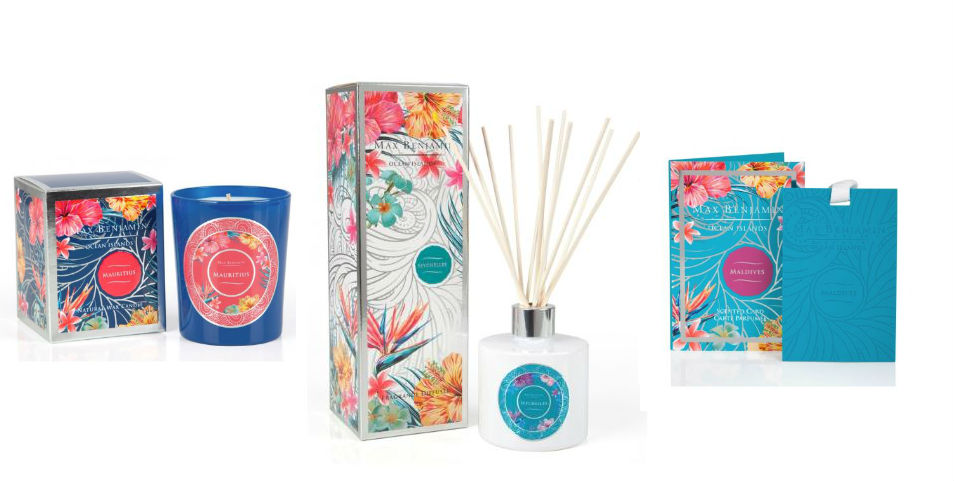 Max Benjamin Ocean Islands Collection Diffusers €32.95 / Candles €24.95 / Scented Cards €4.95
Max Benjamin's SS18 collection is inspired by the Indian Ocean Islands; the three new scents are: Maldives, Mauritius and Seychelles (my favourite). I've given Max Benjamin sets as housewarming presents, and they always go down well.
Advertised