 Winter is generally pretty crap. I get through it by doing little things I enjoy, drinking enough hot chocolate to result in a medical condition, and wearing more sparkle than usual.
I'm not really brave enough to wear sequins, but show me a glitter eyeshadow or nail polish, and I'll be all over it. In the slow crawl to Christmas (made even slower by George Michael playing on a loop in supermarkets from the beginning of November), a bit of glitter is absolutely appropriate.
I think that glitter polish is something you either love or loathe, but my inner sparkle skank is drawn to it like my cat is drawn to Cheerios (she loves Cheerios, don't ask).
These festive new offerings - yeah, I used the F word, DEAL WITH IT - from NYC cheered me up. Anything that can do that is worth whatever it costs. Luckily, they cost €1.99 each. Win win!
Advertised
NYC's Crystal Couture Glitter Polishes will be available in three shades from December. I've got my (now glittery) fingers on NY Princess - a glittery violet shade, and Fashion Queen, a sparkly golden bronze. Fashion Queen is my favourite. It's way too much, which is just enough in a glitter polish!
At under €2, they're a lot of fun without any investment; a perfect seasonal buy in the run up to party season.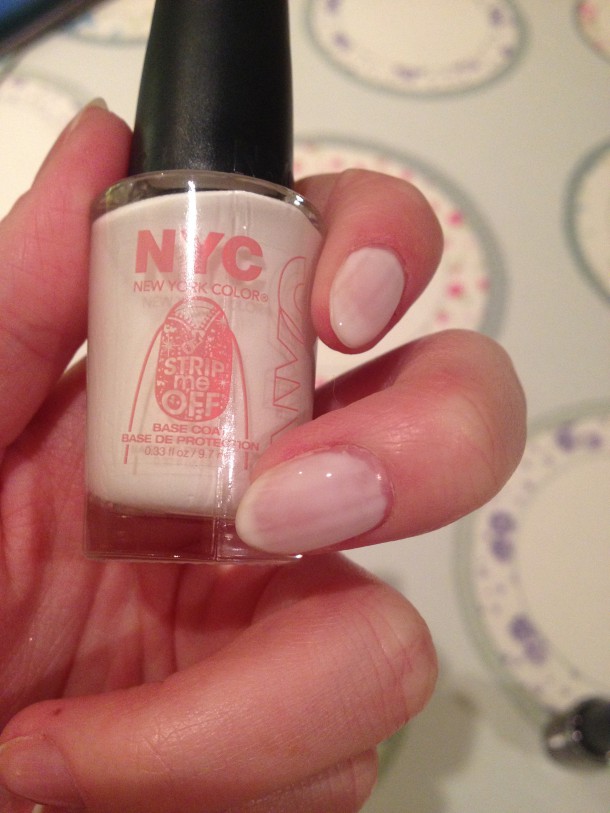 More intriguing, though, is  NYC's new peel off base coat, Strip Me Off. It's a nice idea. You apply the white base coat and wait for it to dry clear before applying any normal polish of your choice. It does work, as you can see from the photos. However, it's essentially just latex.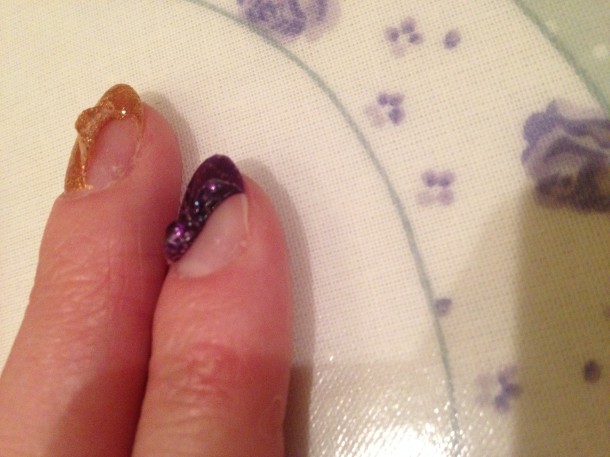 Latex is soft, even when dry, so I can see this causing your polish to peel from the tip if you use your nails a lot. For a fuss-free nail solution for a day or evening, though, it's great - you can peel off the polish very easily and the nail is protected.
Advertised
What do you think? Do you love or loathe a spot of glitter? And do you like the idea of a peel-off base coat? To the comments!