 I am always impressed with the colours in NYC's extensive nail varnish range but I find them so watery. This certainly is annoyance worthy because watery nail varnish means drips and globs all over your hands. Application is messy and there's also the potential for streaks and thinner looking stripes than others on your mitts.
BUT I've just accidentally discovered a simple way to combat watery varnish.
Don't just whip the brush out of the bottle and lash it on your nail. Make sure you let the excess varnish drip back into the bottle - there'll usually be 1 or 2 drops - and then lay a light coating of the varnish on your nail.
It will probably look a bit streaky so next, dip the brush back into the bottle, let most of the varnish drip off again but make sure there's enough left for a small drop.
Let that small bit drop onto the centre of the nail and then carefully fan your brush out over it and gently sweep upwards. You should have a perfectly even result!
I am in a much better mood after finding that new trick so I'm enthusiastic about NYC's new varnish shades which come in bright and bubbly Raspberry Ice Cream and Mint Macaroon.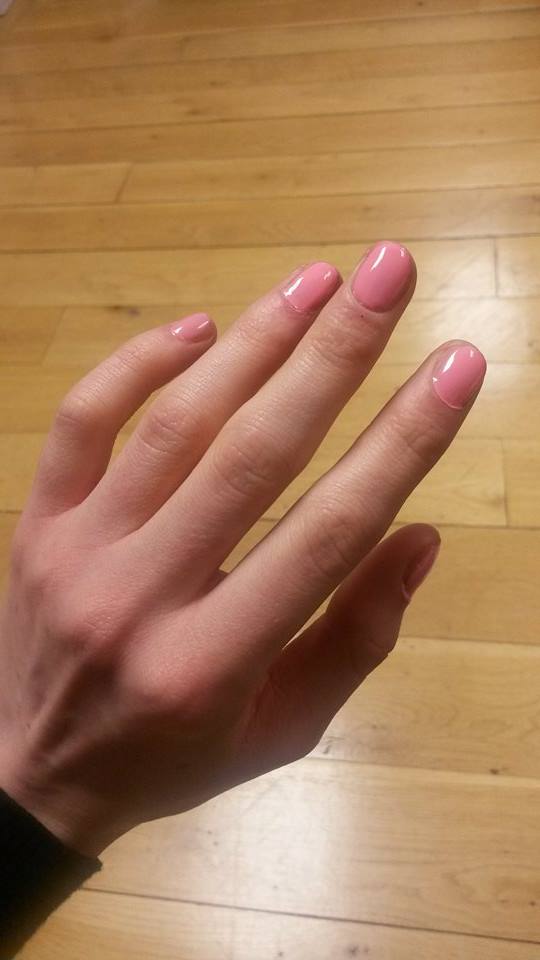 Advertised
Upon using my new technique (which worked!) I tried the pink shade and found that it is exactly like a Nails Inc polish that I own (but can't remember which shade, dammit. I'll find out and report back.) The finish is similar too - although I will be adding my beloved CND Vinylux top coat over because I can't not.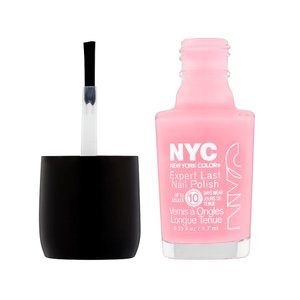 At €1.99 it's a fraction of the price of Nails Inc varnishes. It hits counters in February.  We're always going on about nail varnishes / polishes / whatever you want to call them here, see more in our makeup section!
Do you go for NYC? Have you been impressed by their nail varnishes in the past? Will my tip help you out and do you have another tips to share? Comment time!