 It's so hard to go back to waiting for nail polish to dry once you've used fast drying formula. I tried NYC Shine in a Minute varnishes last week and today, when giving its sister range a go, I made I right mess of it waiting for it to dry.
Patience, grasshoppers. It's the nail polish way.
The new NYC Gel Gloss range are quite lovely. It still astounds me how far budget cosmetics have come; these little polishes are quick 'n' easy to use, the colour range is terrific (there are 12 lovely shades all together) and they cost a mere €1.99. I'm likely to pick up the entire collection. The only thing I miss is the fast drying factor but you can't have it all! Yet.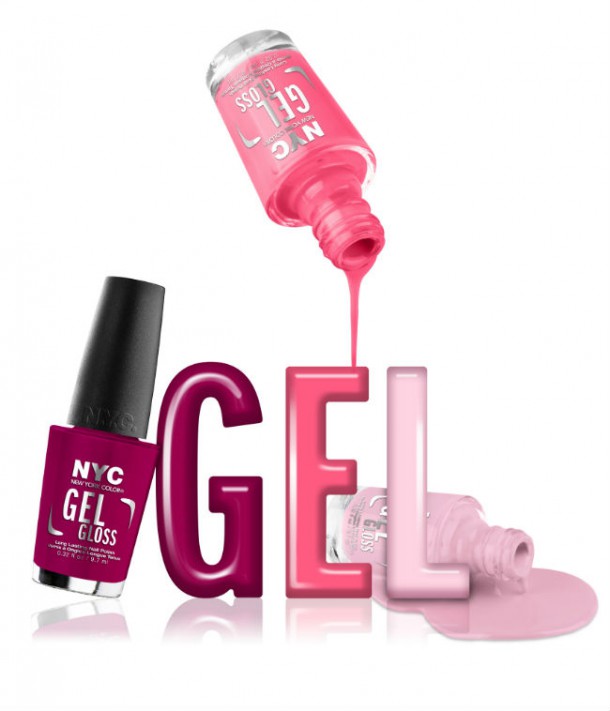 Onto the mess. As usual I jumped the gun when applying and dropped globs of it all over my fingers. After the initial layer I was worried that it would be streaky, hence the drops of glob, but it turns out that kind of craic is entirely unnecessary.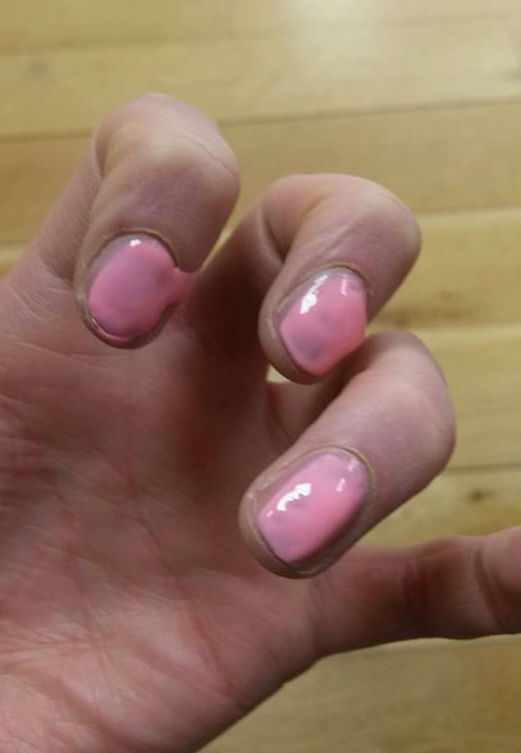 Advertised
The obvious trick is to gently apply the first layer, wait for it to dry a bit, then go for the second one. Streaks are a possibility so you have to be careful with the amount of varnish on the brush (which is new and improved by the way and a huge improvement on the old model).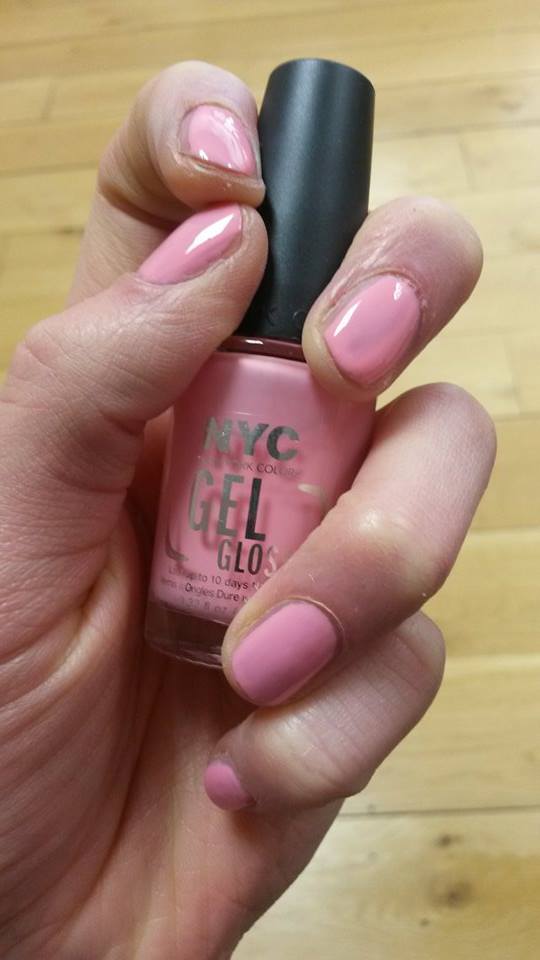 The pink (200 Astoria Allure) is gorgeous but I'm quite enamoured with number 200 Fifth Ave Princess, a bright orange.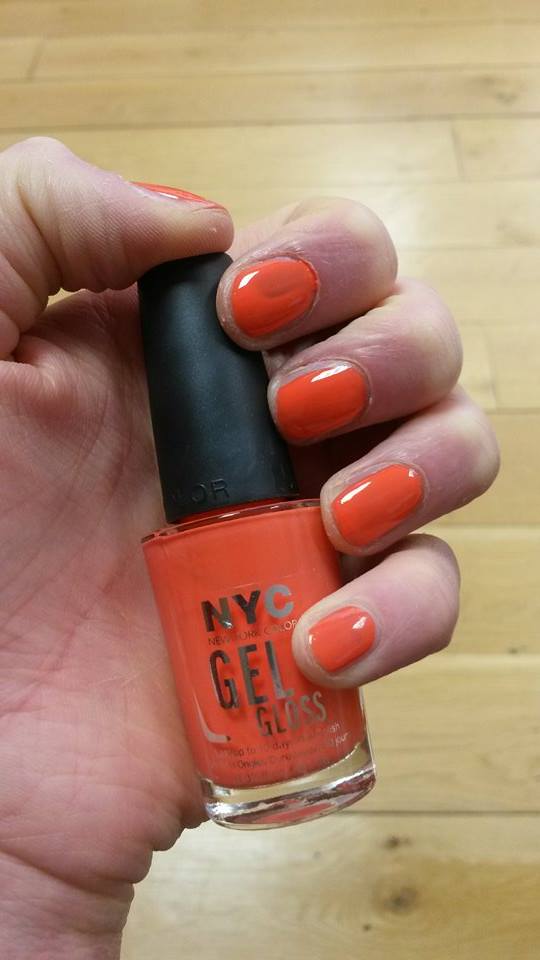 Advertised
The gel glosses supposed to mimic a gel manicure and I must say to do a good job; the finish is quite thick and very shiny. One of the other features is that the polish should last to up to 10 days. It feels sturdy and so far I haven't been bothered with chips so I have high hopes for those claims.
I, however, would definitely get bored of the colour on my nails well before 10 days are up. Have any of you tried the NYC Gel Gloss collection for a long duration? Do they live up to their claims? If you haven't tried them yet, might you give them a go?