 Every December makeup artists will stock their kits with this old-fashioned beauty item. Rarely seen the rest of the year, glitter always shows up at Christmas.
You don't have to go mad and wear it pasted across your eyes and cheeks. We're not returning to the 80's here. Just a touch of glitter added to your eye makeup or on your lips will give you a warm fuzzy Christmas feeling when you look in the mirror.
Our favourite way to wear it is incorporated into eye makeup. We want the glitter to add a little extra twinkle to your look but not to take over.
The Method
Advertised
You just apply your eye makeup as normal and then pop a bit of glitter over your lid colour. Choose an eyeshadow similar in colour to the glitter you want to use on top of it. Use a smidgen of Duo eyelash glue to stick the glitter down. You need to be quite quick between applying the glue and then the glitter. If you leave the glue too long it will dry and the glitter won't stick to it. Use two fingers, your ring finger to pat the glue on and your index finger to pat the glitter on after. You need to be precise where you pat the glue because it will determine the final positioning of your glitter. I usually start right in the centre of the lid, all the way from the lash line to where your crease colour is. Then dip your other finger, without glue on it into the glitter and pat it lightly onto the glue.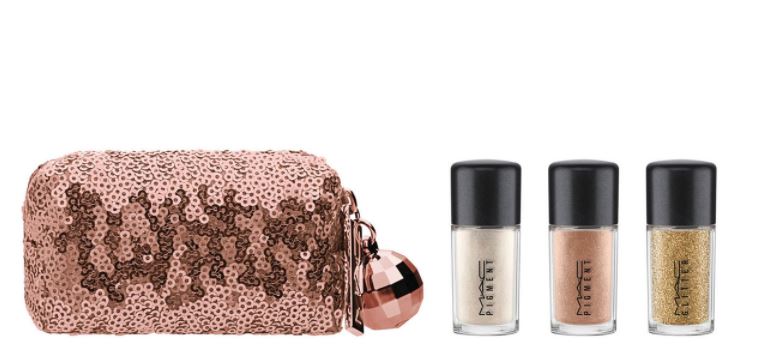 MAC Cosmetics Pigment and Glitter Snow Ball €30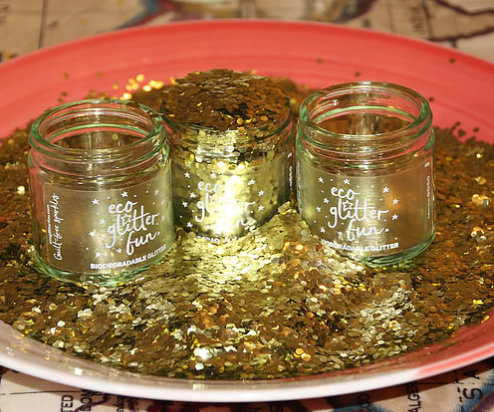 Advertised
Eco Glitter Fun Aurelie uber chunky, biodegradable glitter £4.50
Would you wear glitter or is it just too reminiscent of the 80's?