 It's November and that can only mean one thing- facial hair.
Yes, Movember, that moustached month for men is back. So in between soothing our stubble-burn and picking tiny hairs out of the sink, we thought we'd do a quick collection of the finest facial hair in the land.
Advertised
We've combed through the facial hairs and come back with our top six moustaches.
Lookit, who didn't love David Suchet and his über-hipster, oiled-up moustache? And I'll admit that I harboured an irrational desire for him and Jessica Fletcher (though she is devoid of moustache) to get together and be like the Bonnie and Clyde of crime-busting.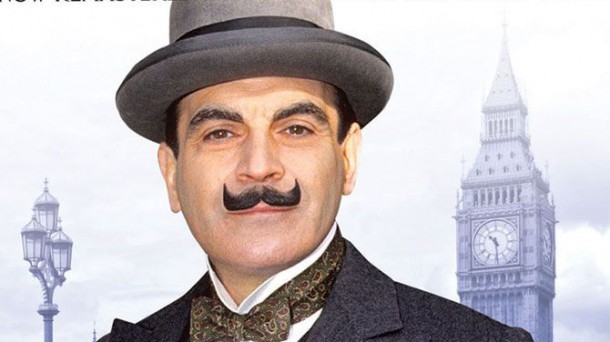 Look, I don't care if it's pencil thin and not at all impressive. Prince's Little Richard-inspired moustache is a part of his entire being - razor-thin and spouting sexual deviancies, he and his moustache are as one. But I'll admit that with that head of curly hair that any Irish granny would be proud of on their grandchild ('grand girl so you are'), I was hoping for a slightly more impressive face fur line.
HEY EVERYBODY, COME OVER AND SEE HOW GOOD I LOOK. It's like a furry slug above his top lip and I suspect this would be like kissing one of those walruses with the thick moustaches. But in truth, I can reference neither.
Ron Swanson from Parks & Rec has a moustache like no other (and has appeared in our weird crushes debate). Sturdy and reliable, Little Ron (that's what I like to think he calls it) just belongs on that face.
No joke, Tom Selleck is the only man we can think of on this list who looks just wrong without a moustache. Three Men And A Baby? Magnum PI? Blue Bloods? That time he was in Friends? Moustache heaven, folks. There isn't a man living who could pull off an ostentatious sports car, a Haiwaan shirt and a moustache and not be called an ass. Tom Selleck could. And so he is awarded our ultimate face-fur accolade.
But this year it's not only the gentlemen who can get involved in Movember. #Misstache is all about showing support for men's health over social media, and Laura Whitmore recorded a video just for Beaut.ie readers to tell us all about it!
So, tell us, is your fella/Dad/brother sporting some fur this month? And do you like or love the moustache? And tweet us a pic of your #misstache, we'd love to see it!